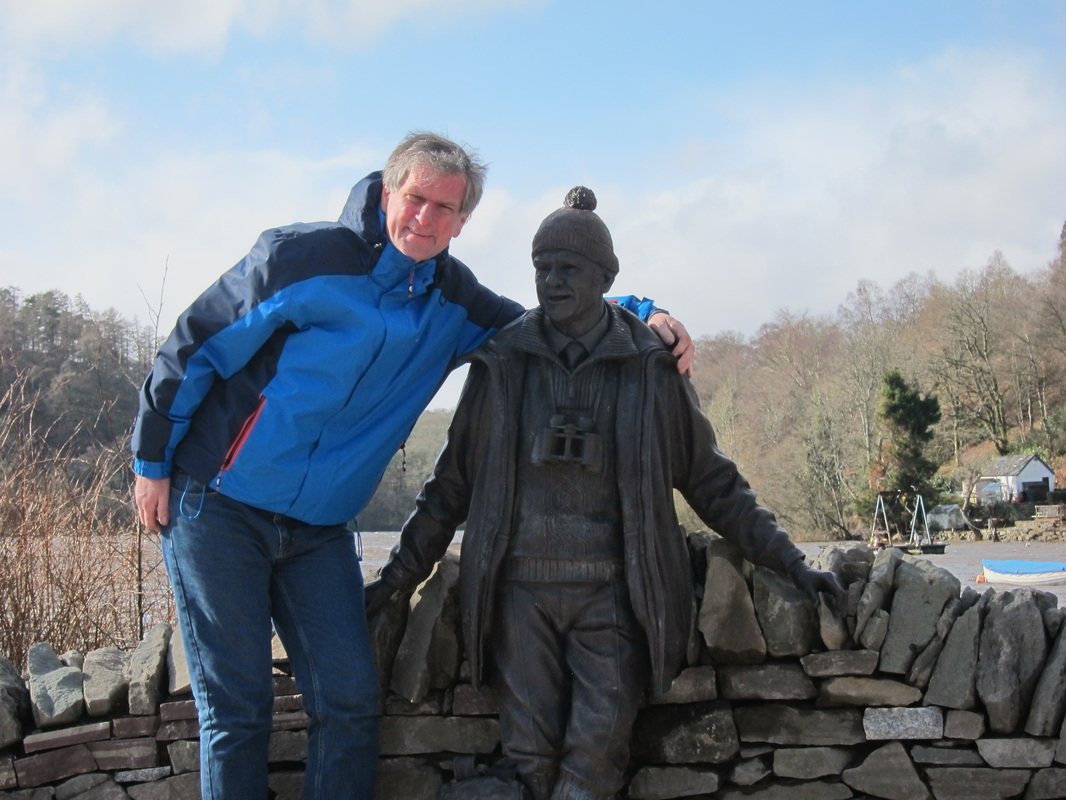 BALMAHA TO MILARROCHY BAY March 2015

Walk started with a visit to Balmaha to see something special. The Tom Weir Statue.
The Famous Scottish TV star Tom Weir was born in Springburn, Glasgow in 1914. The son of a locomotive engineer fitter, he belonged to the first generation of working-class outdoor men and began his career tramping the hills near the city whenever he could escape his normal job. After his war-time service he worked as a surveyor for the Ordnance survey before commencing a full-time career as a writer, photographer and climber.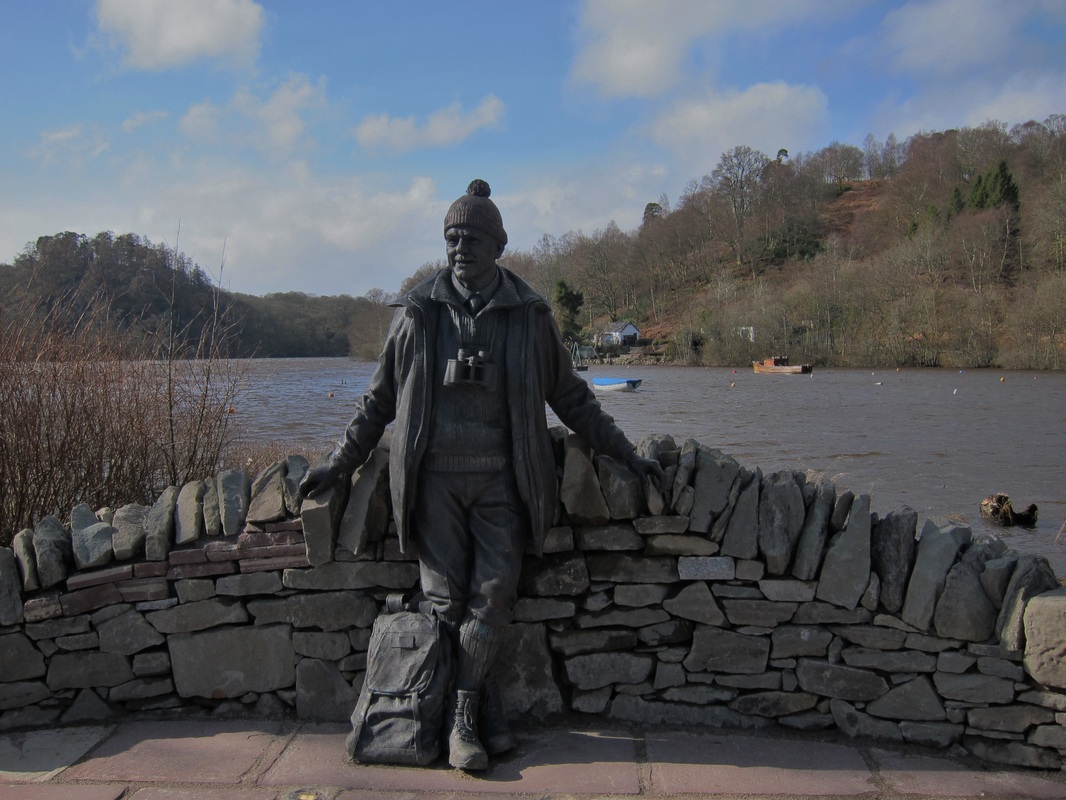 Above is the bronze statue of Tom erected at Balmaha Bay to mark 100 years since the birth of the outdoors enthusiast, best known for STV`s TV show Weir's Way.
Mr Weir was a prolific writer and broadcaster on Scotland's great outdoors for more than 50 years until his death in 2006. He stayed for many years with his wife, Rhona Weir, 94, at Gartocharn at the southern end of Loch Lomond. Rhona thinks the statue is great likeness of Tom and is delighted it has been sited at one of Tom's favourite spots on Loch Lomondside.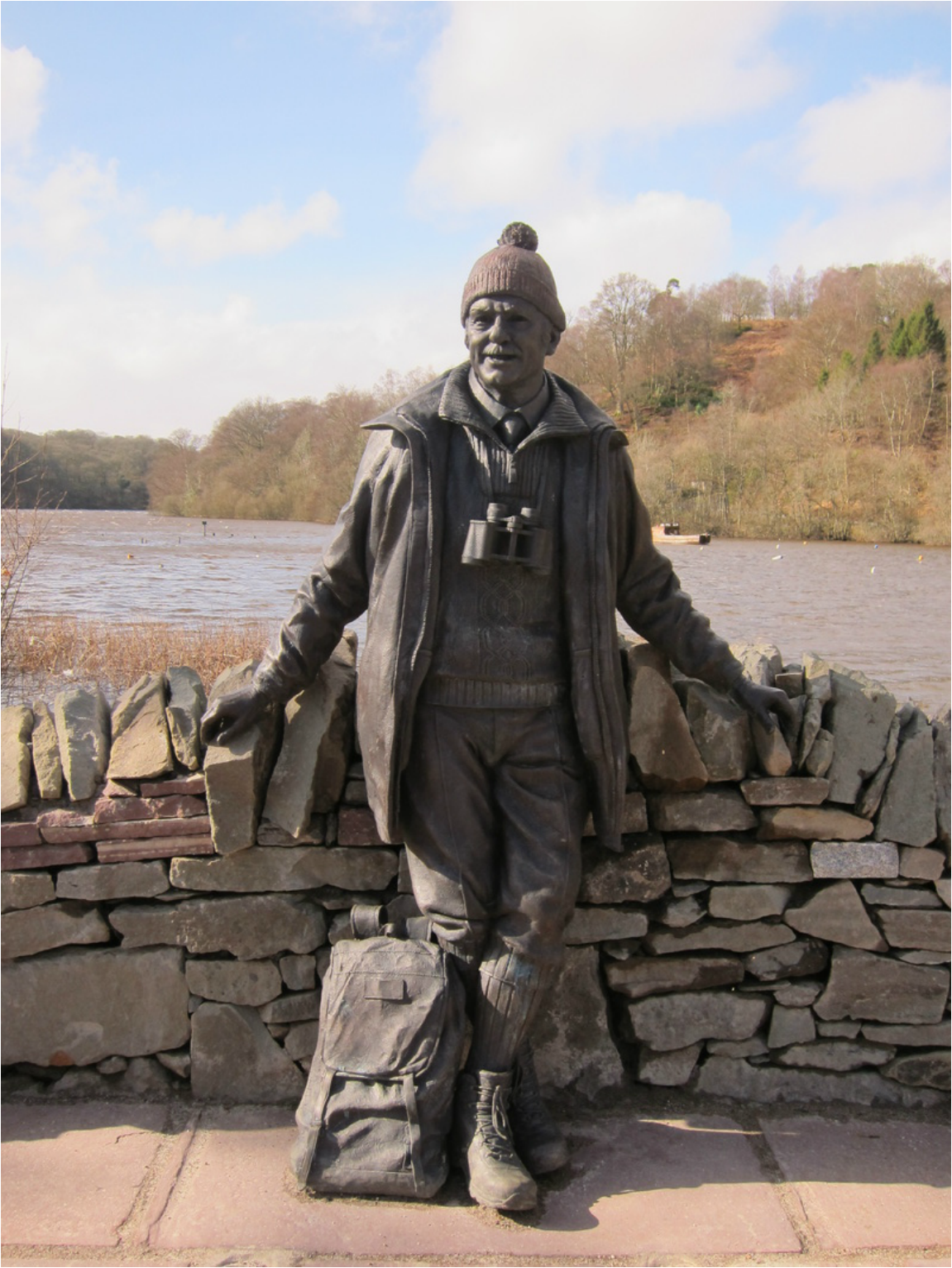 The perfect location for the statue. A man who brought his love of the Scottish countryside to the nation.
For the many who visit the statue it creates the perfect photograph opportunity with the bay of Balmaha in the background. Great place for a great man.