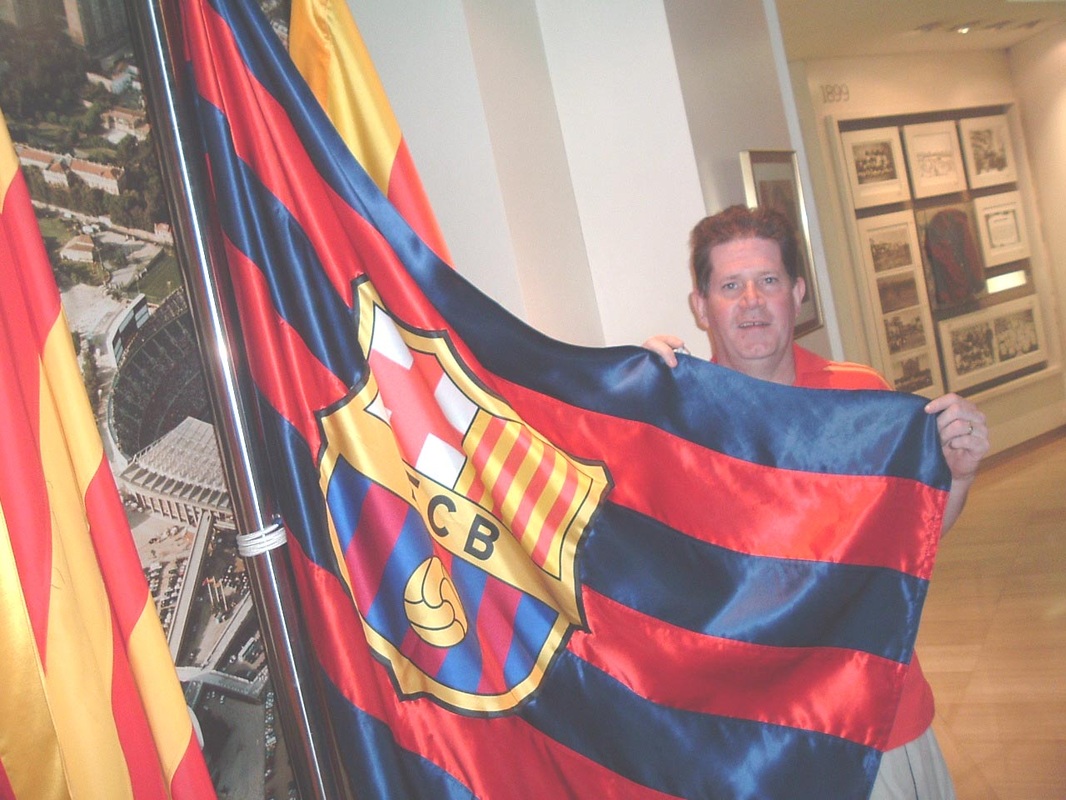 April 2005
I had the pleasure of doing a guided tour of the Nou Camp Barcelona or the Camp Nou as people seem to call it now. The Camp Nou seats 99,786, reduced to 96,336 in matches organized by UEFA, making it the largest stadium in Europe and the 11th largest in the world in terms of capacity.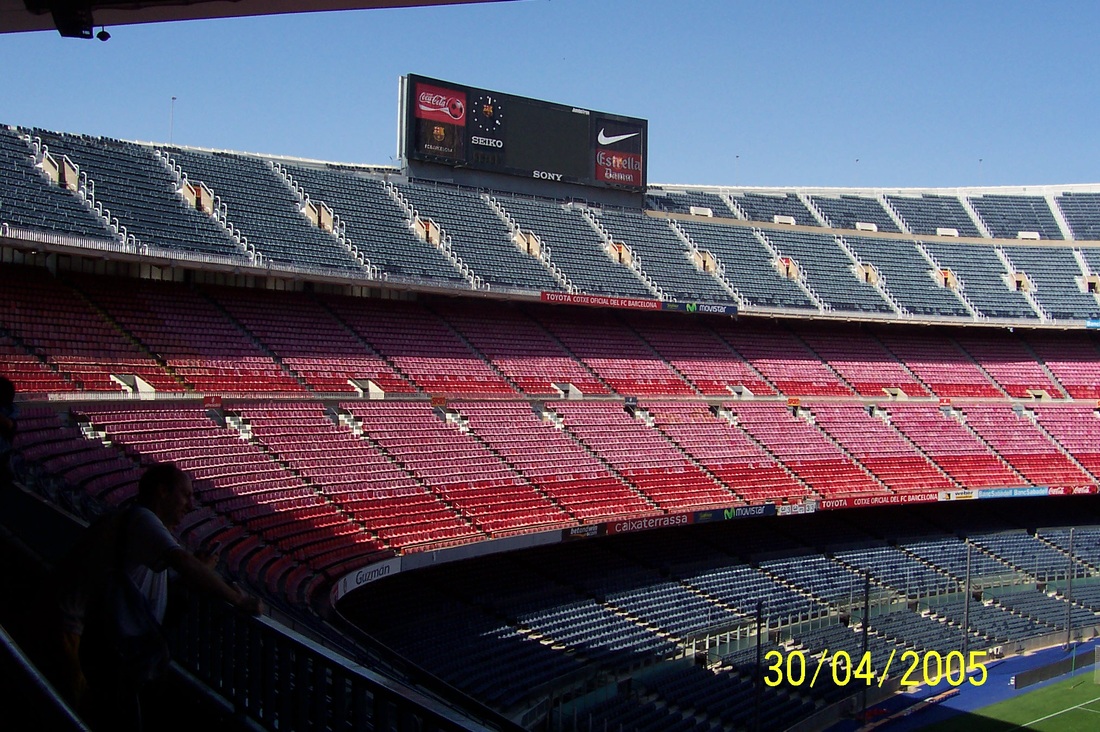 It has hosted numerous international matches at a senior level, including two UEFA Champions Leaguefinals and the football competition at the1992 Summer Olympics.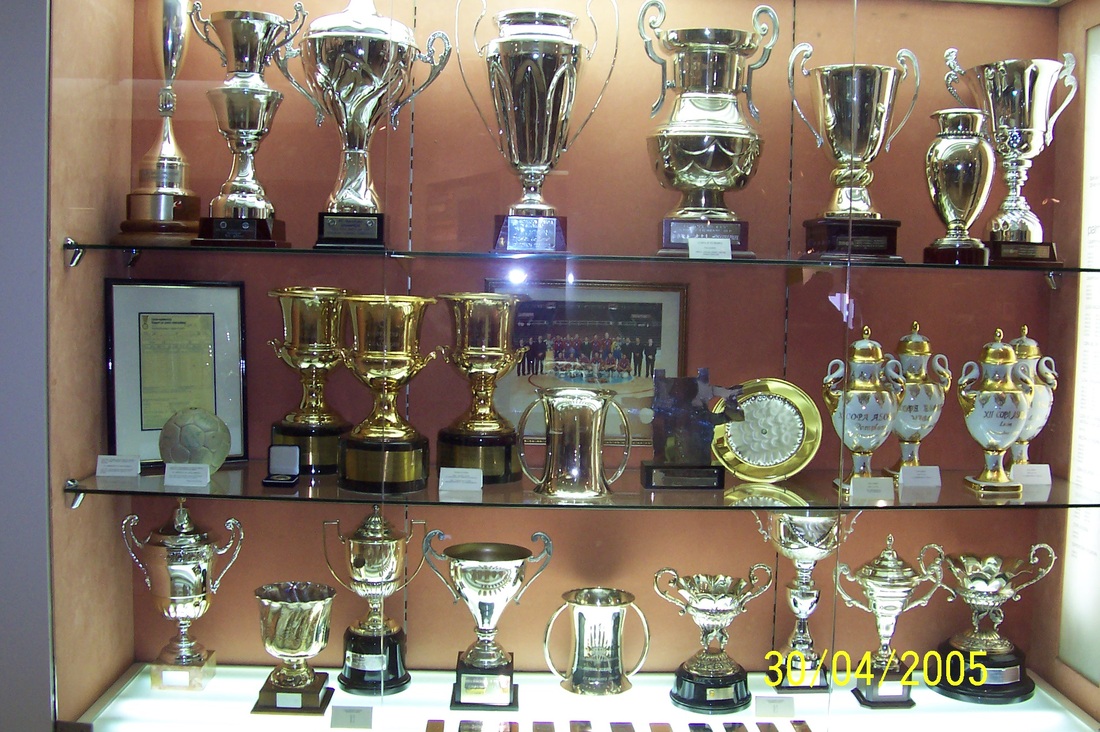 Camp Nou is a football stadium in Barcelona, Catalonia, Spain which has been the home of Futbol Club Barcelona since 1957.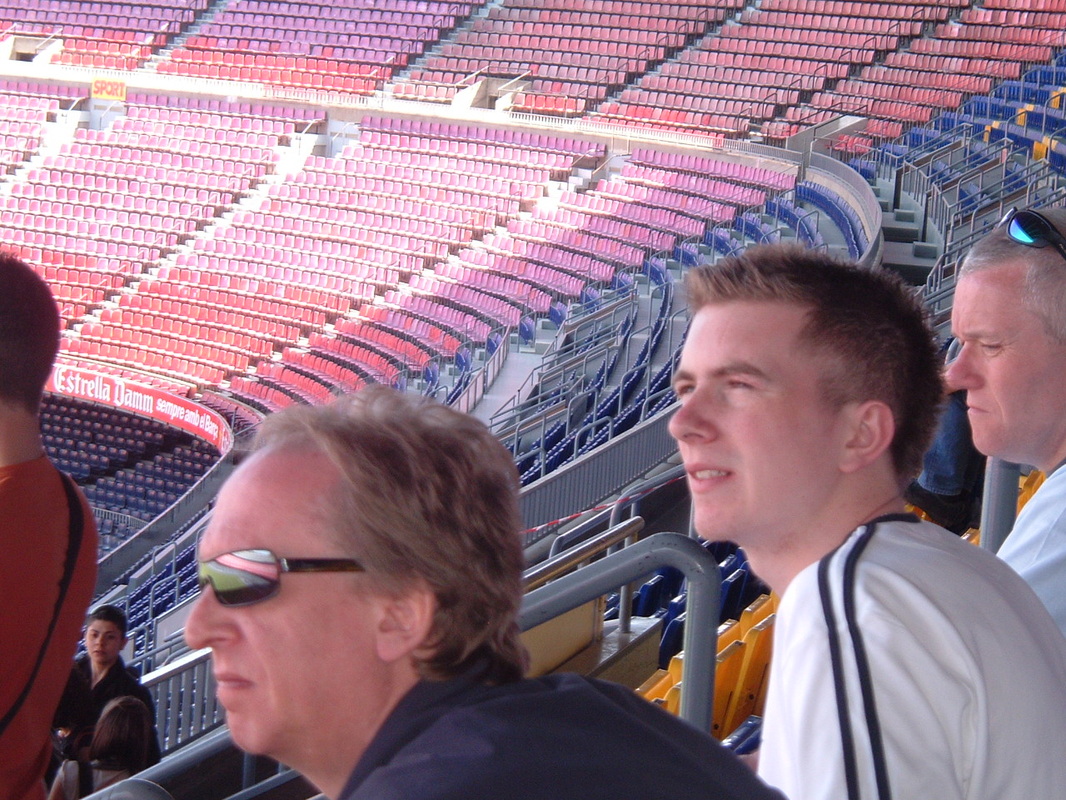 On 18 September 2007 the British architect Norman Foster and his company were selected to "restructure" Camp Nou. With an estimated cost of €250 million, the plan included the addition of 10,000 seats for a maximum capacity of 106,000. The FC Barcelona board approved the sale of their former training ground (the Mini Estadi) in order to finance the remodeling. The project was planned to begin in 2009 and to be finished for the 2011–12 season. However, due to the 2008 financial crises and subsequent fall in real estate prices, the sale of the training ground was postponed and likewise the remodeling project. In May 2010 Sandro Rosell, then a candidate for president of FC Barcelona, dismissed the possibility of selling the Mini Estadi, saying it would be indefensible to "sell the crown jewels", and his election on 30 June 2010 effectively halted the plan to remodel Camp Nou.