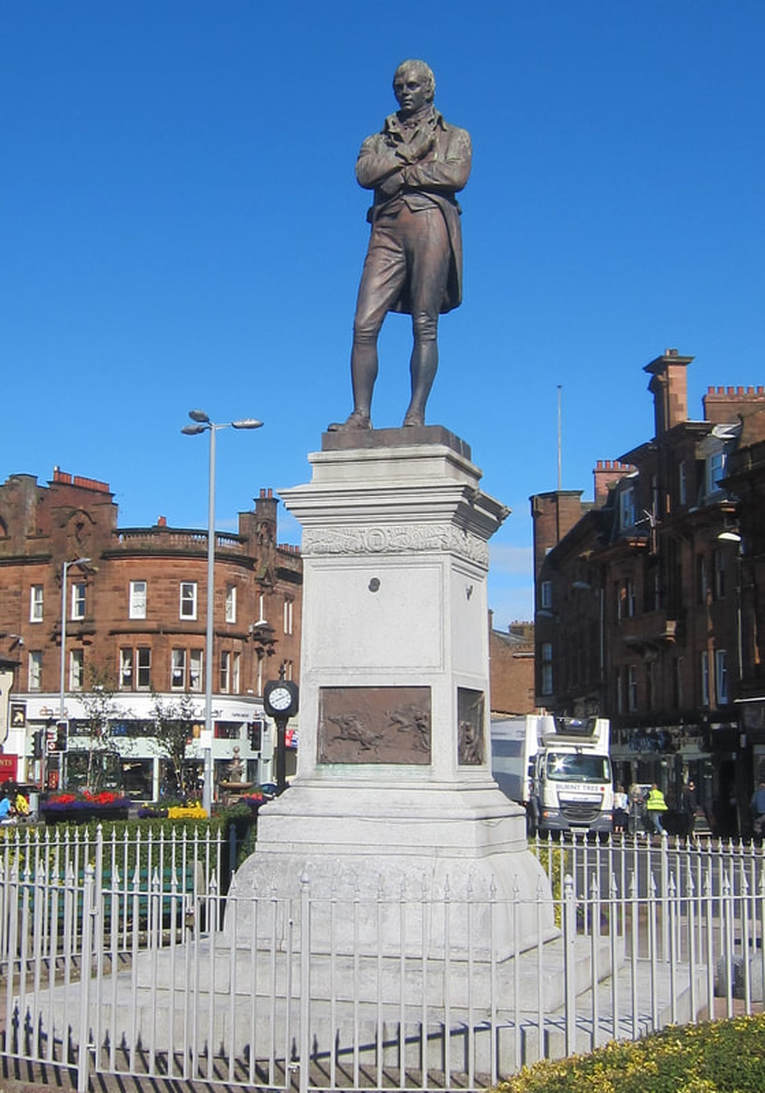 Robert Burns was born on January 25, 1759, in Alloway, Ayrshire, Scotland. Happy birthday Rabbie After Queen Victoria and Christopher Columbus, Burns has more statues commemorating him round the world than any other non-religious figure.
The Brig o' Doon is a single arched bridge crossing the River Doon. Experts think it was first built in the 1400s. The bridge was rebuilt in the 1700s.
Other great wee towns to visit
The Waterside Hotel--One of my favourite waterhole in Ayrshire. Great views over to the island of Arran. On the A78 between Ardrossan and Seamill
The bars of Ayr town centre-Not bad for a small town.