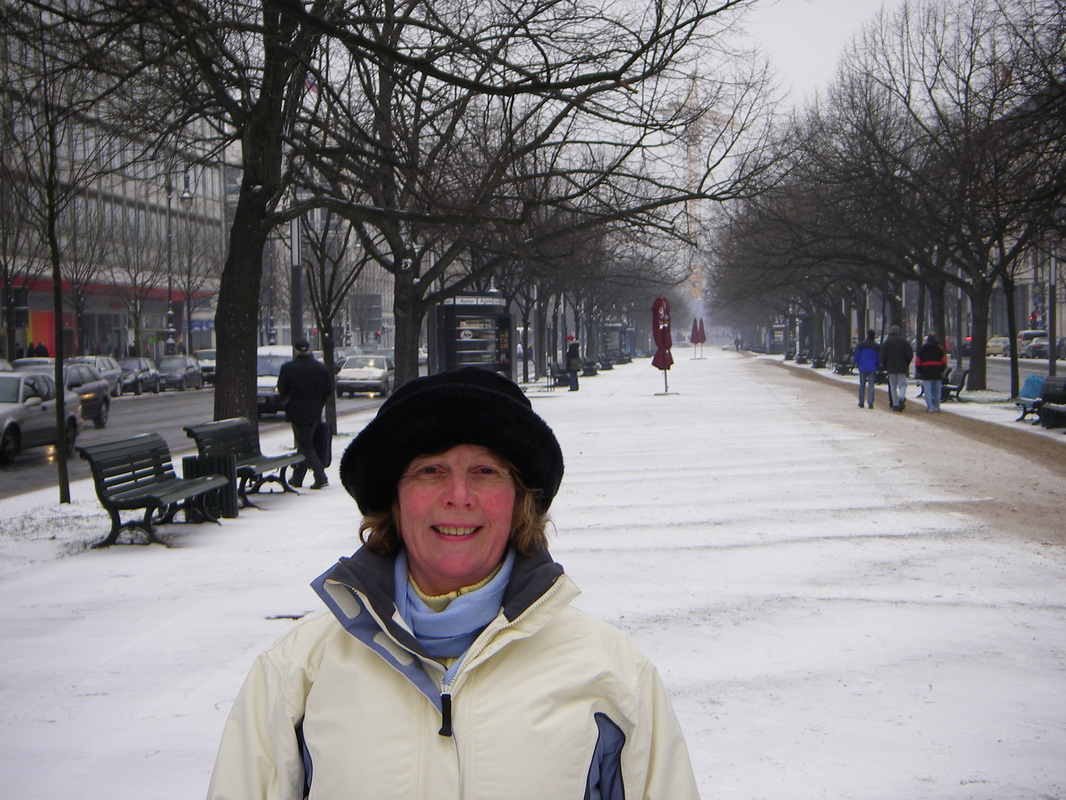 Everybody is wrapped in layers. Fashion goes out the window.It`s Berlin in the winter.
It was cold ,dam cold but it was brill. The crowds are gone and the locals are in a hurry to get out of the cold.
We were based in the Mercure Checkpoint Charlie. We enjoyed a few drinks in Cafe Adler.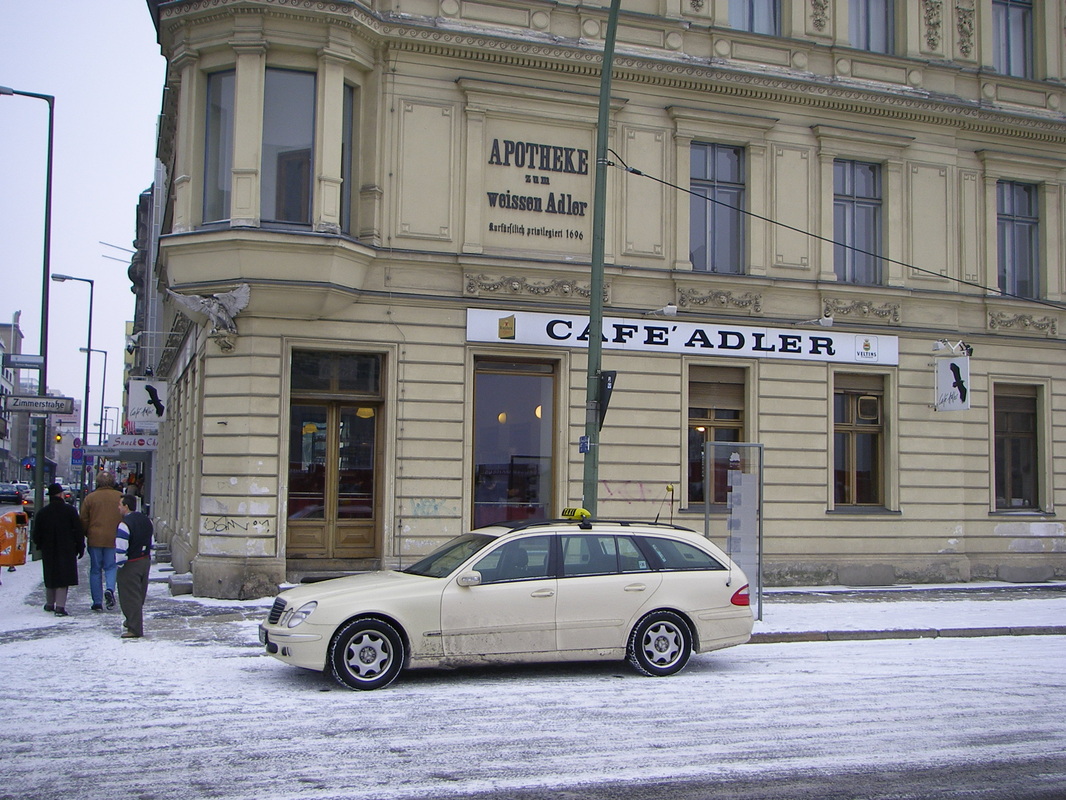 Cafe Adler is a great place to visit in the winter.When it is cold outside. It is only a few yards from Checkpoint Charlie.Traditional German food is their speciality, Prices are ok not too touristy.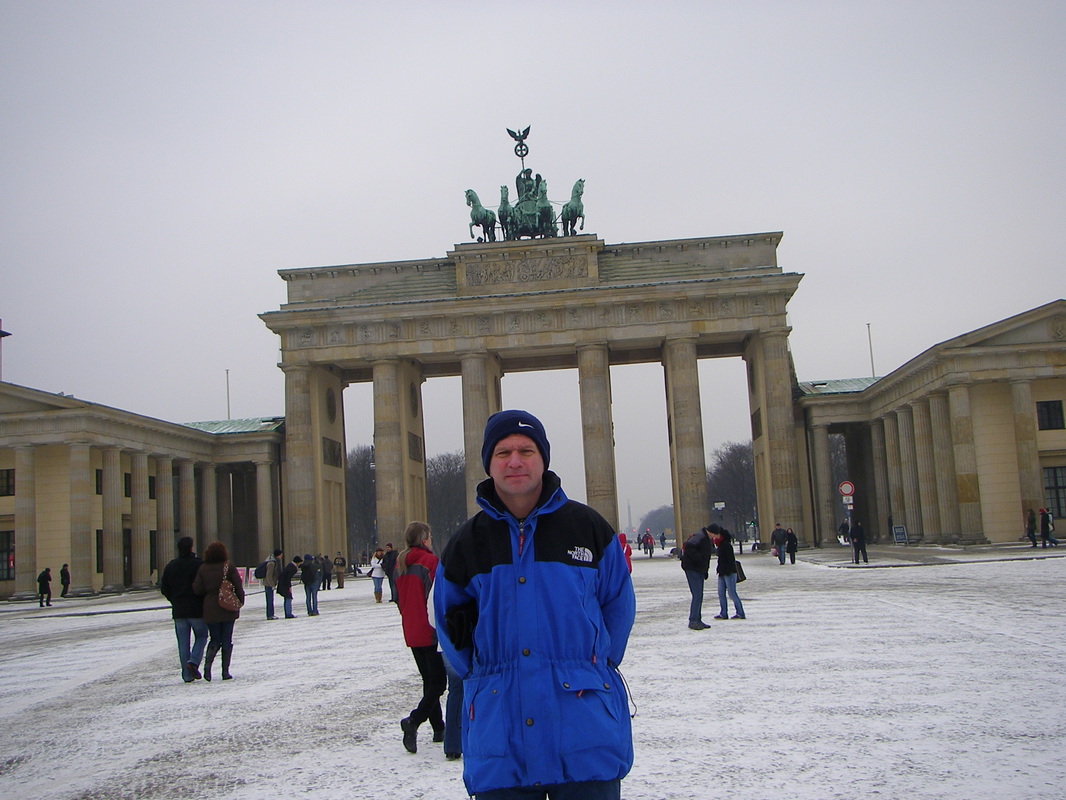 The Brandenburg Gate became infamous in the Cold War, when it was the sad symbol for the division of Berlin and Germany: The Gate stood between East and West Germany.It stands. at the western end of the avenue Unter den Linden.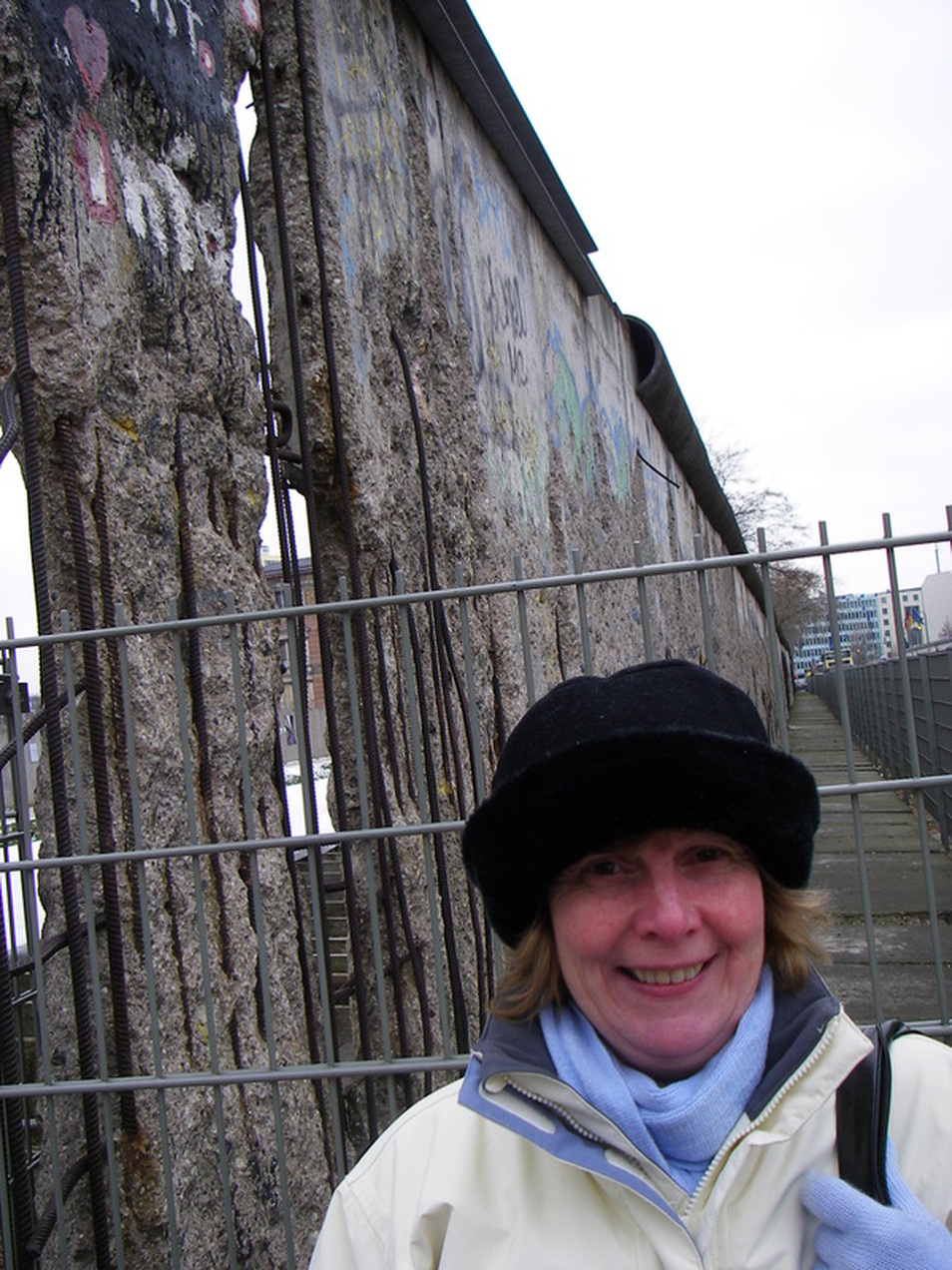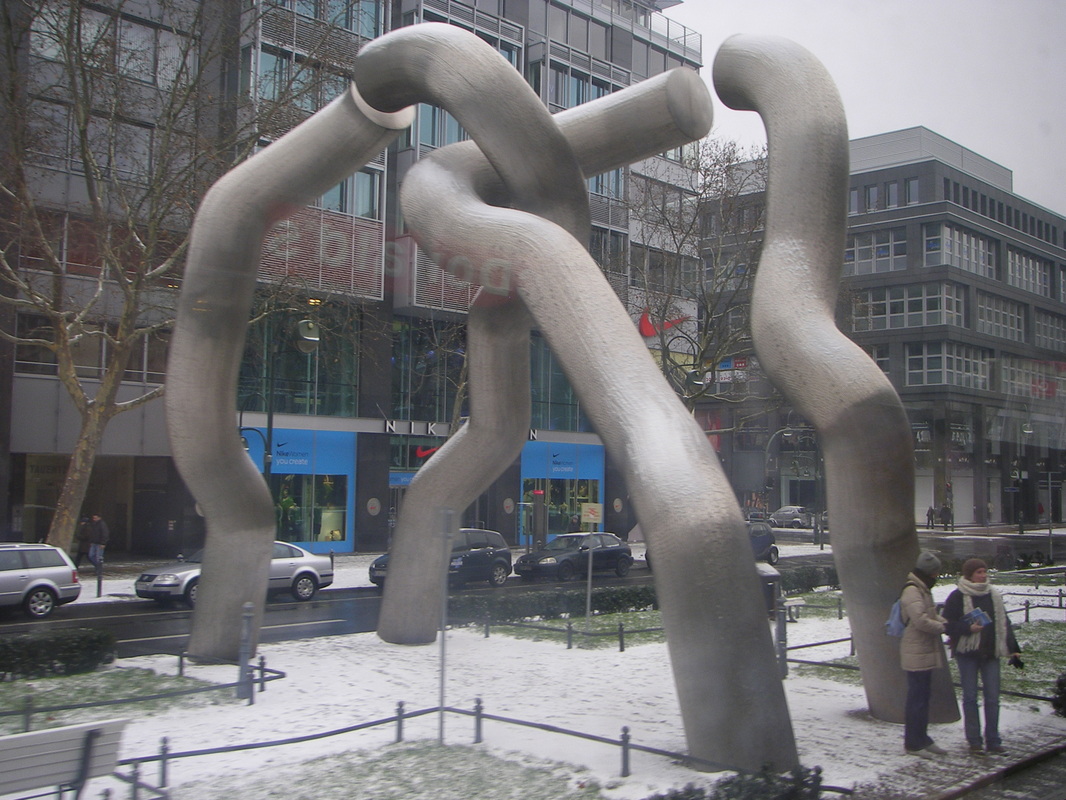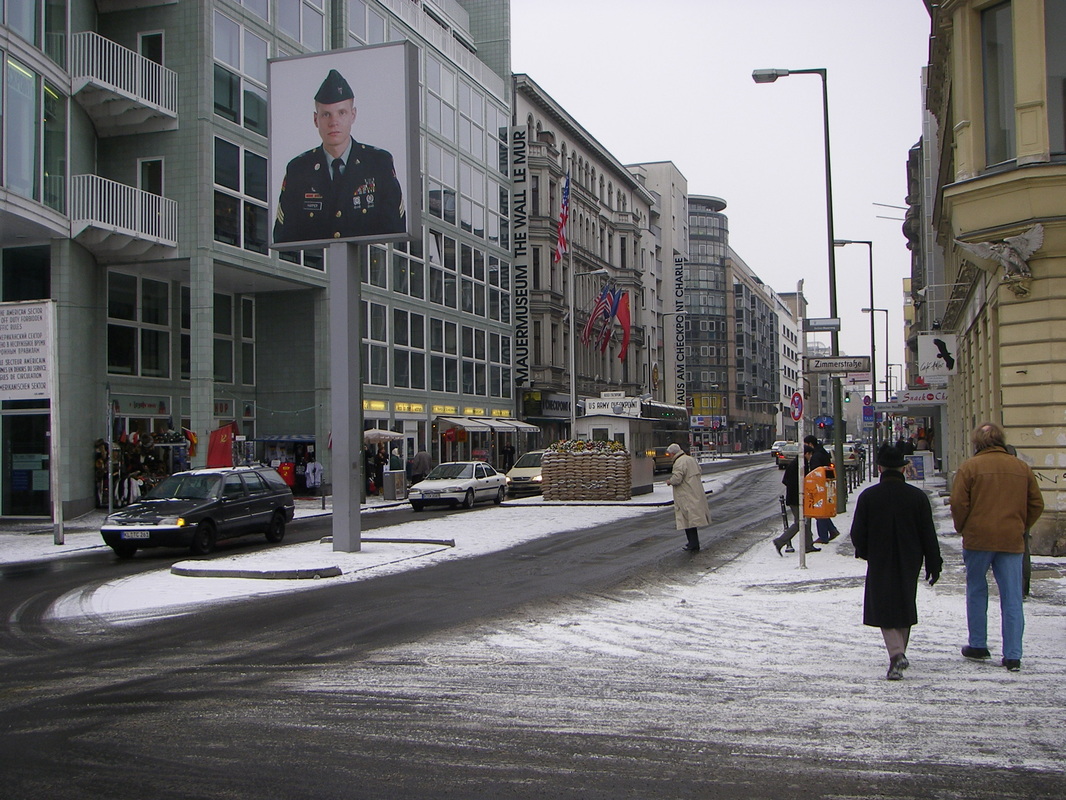 Today, very little remains of the Wall. The city has rapidly overcome its reputation since the fall of the Wall at the end of the Cold War.I feel they should keep some of it as a reminder of the dark days of their history.