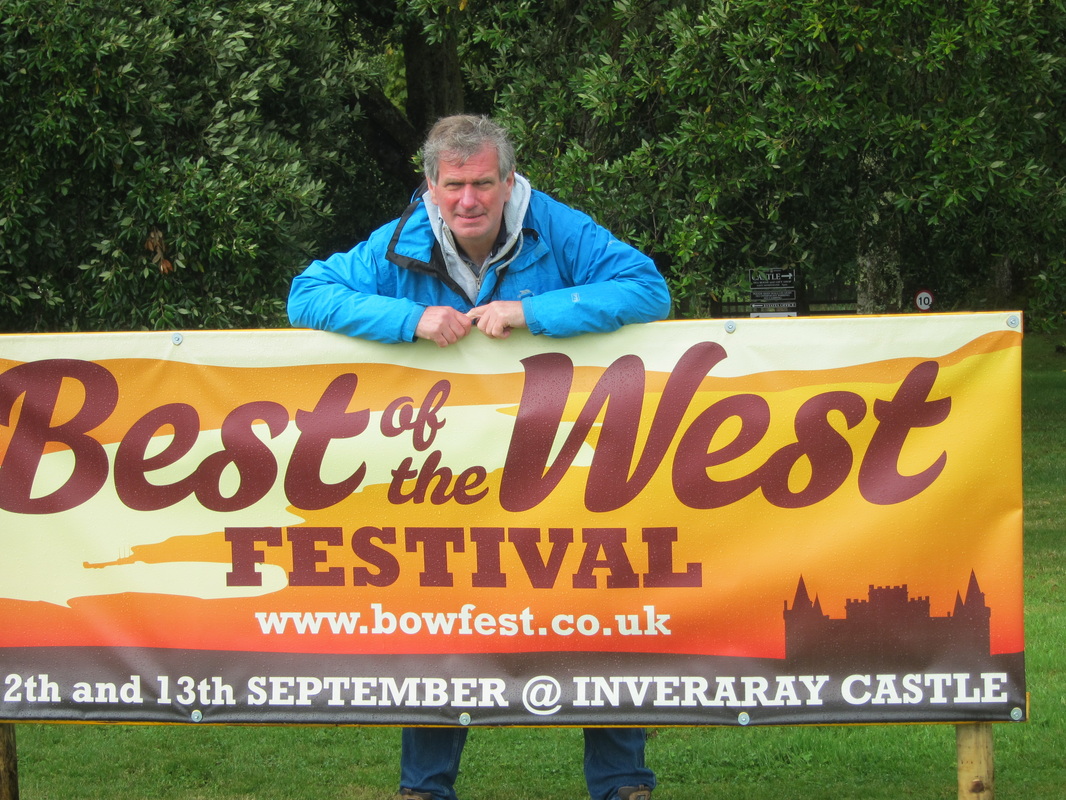 12th Sept 2015
Best of the West Festival
After a scenic drive along the bonnie banks of Loch Lomond to Tarbet.Then straight on Arrocher.With views of the famous Cobbler [Ben Arthur].Next it`s up to the Rest and beThankful and on to the town of Inveraray.The event was being held in Inveraray Castle.Which is just before you hit the town if you are arriving from the south.
Inveraray is a town in Argyll and Bute. It is on the shores of Loch Fyne, . It is a former royal burgh, the traditional county town of Argyll, and ancestral home to the Duke of Argyll.Very attractive town with it`s white buildings and stunning Castle.The iron sailing ship Arctic Penguin is moored at the
pier
, along with the
Clyde puffers
,
Vital Spark
.
Best of the West
Music was fab.The locals and visitors alike loved the real Scottish music.There was a really talented line up. There were
Cooking demonstrations; local produce prepared by local celebrity chefs.We had haggis ,neeps and tatties washed down with some local beer.
Great day out for all.

Barluath are from Glasgow.A folk band. The band consists of six young musicians who met whilst studying at the Royal Conservatoire of Scotland. Very talented band who play fiddle, whistles, highland and border bagpipes, bouzouki, guitar and piano/keyboards.

Above Joni FullerJoni Amelia Fuller is an English singer, songwriter, pianist and violinist from Lancashire.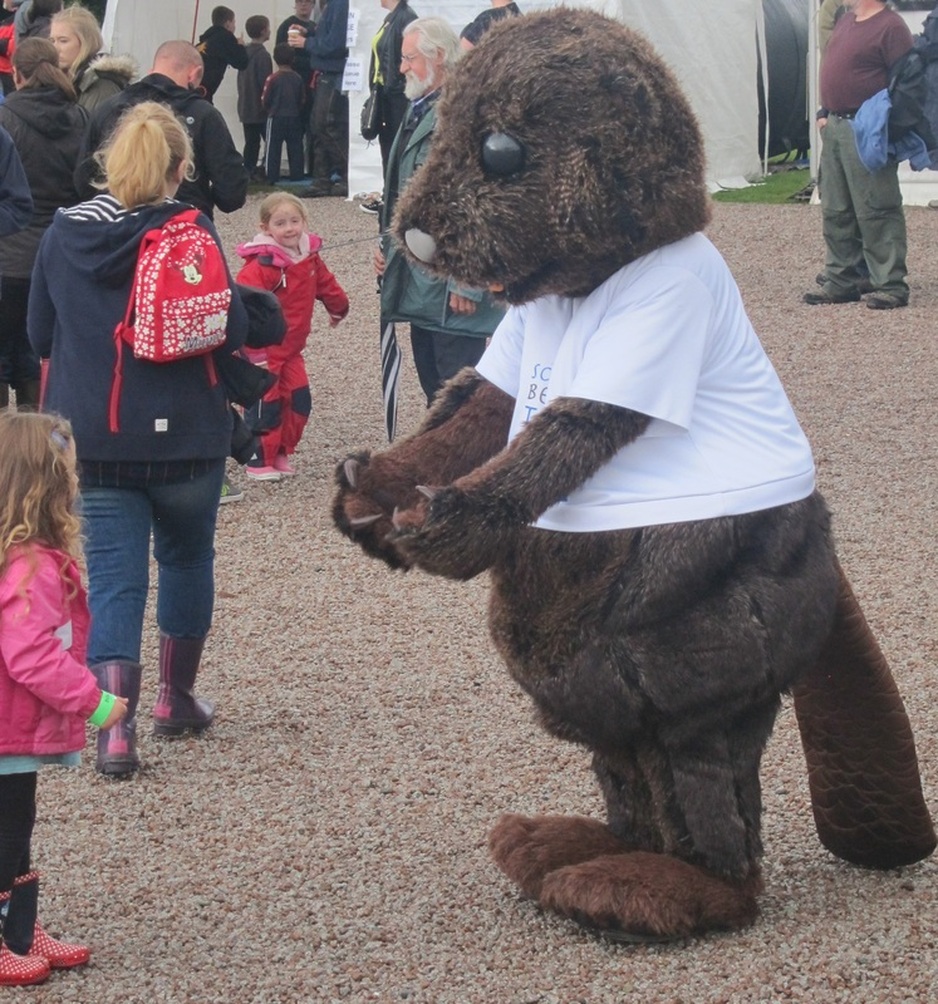 Support bands included Camans, Dr Hip and the Blues Operation
Heron Valley, Shiverin' Sheiks, Acoustic Butterfly,
Food and drink was brill. Loch Fyne Oysters,Winston Churchill Venison,Real Mackay stovies.
Bumble puddings and Shellfield farms were all there showing off their food from Argyll.
Scotland`s year of food and drink was celebrated at the Best of the West.There was so much on offer.I wish I had more than one stomach to enjoy the produce there.
Some of local Chefs were there too to show you their skills.Everyone was sampling the famous
Scotland's larder. There was food there that you would not get any where else on the planet.
Delicious ---
Below is the local Whisky company.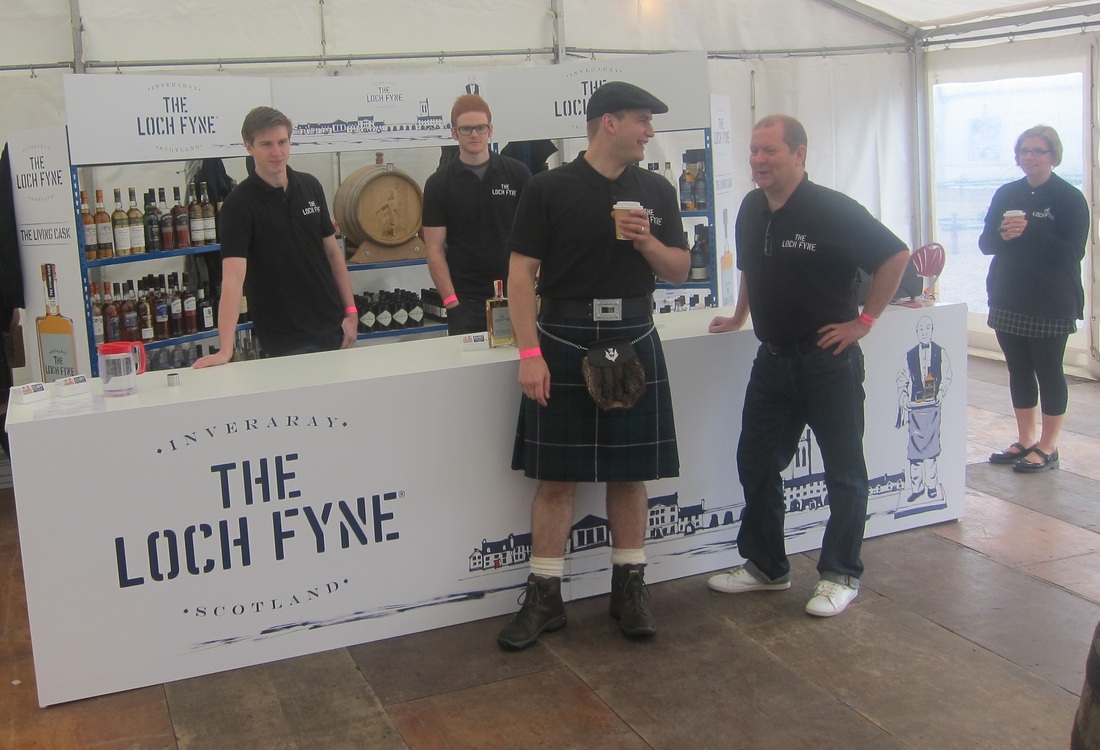 This the 5th Best of the West Festival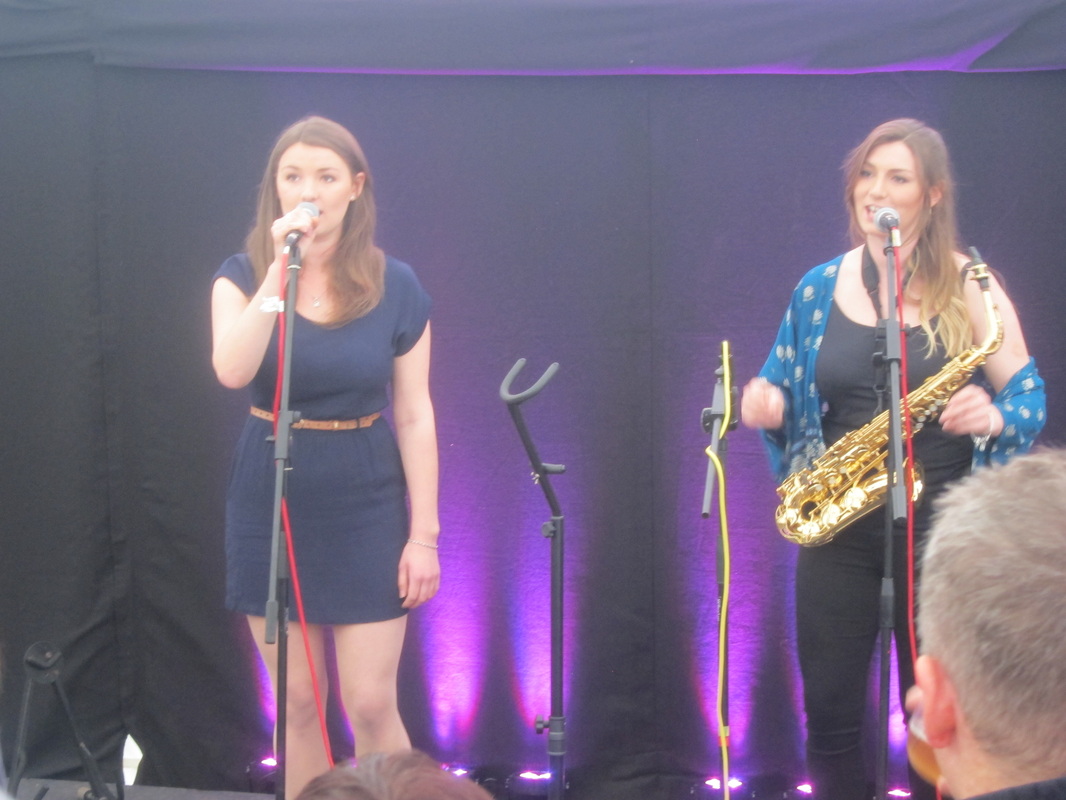 Above the Anderson Sisters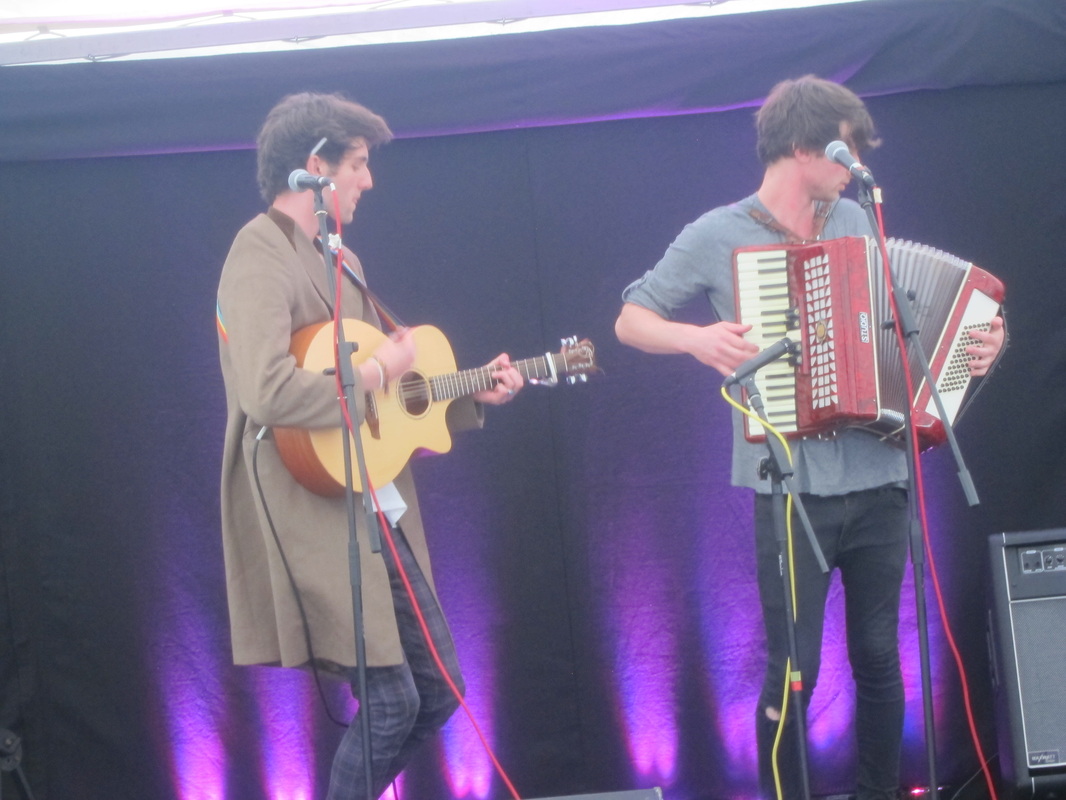 Above jacob and rory green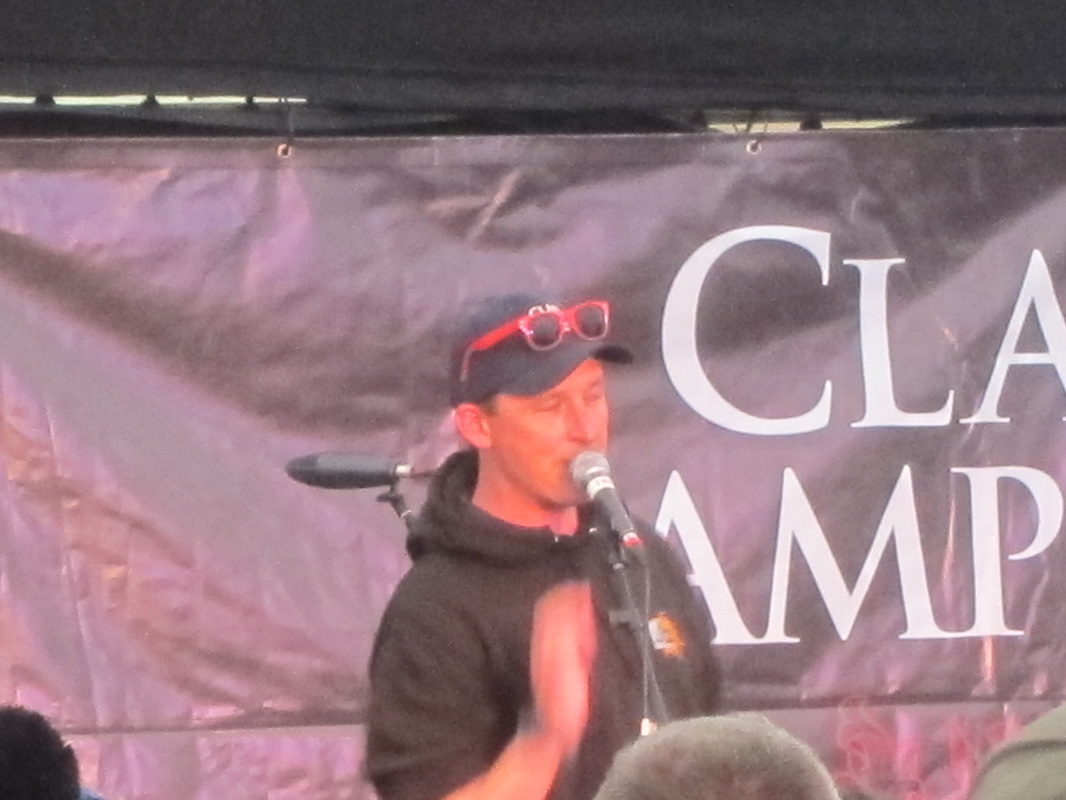 Below Skipinnish
They were the highlight for me. The crowd went crazy with all ages dancing and clapping.
Angus MacPhail and Andrew Stevenson formed the band.
Robert Robertson, Ross Wilson and drummer Alasdair Murray joined after.The boys are from
Tiree - in the Inner Hebrides.
There
unique authentic Highland music was brilliant.
As you can see below a great day was had by all. Look forward to visiting the festival again next year and Inveraray very soon.