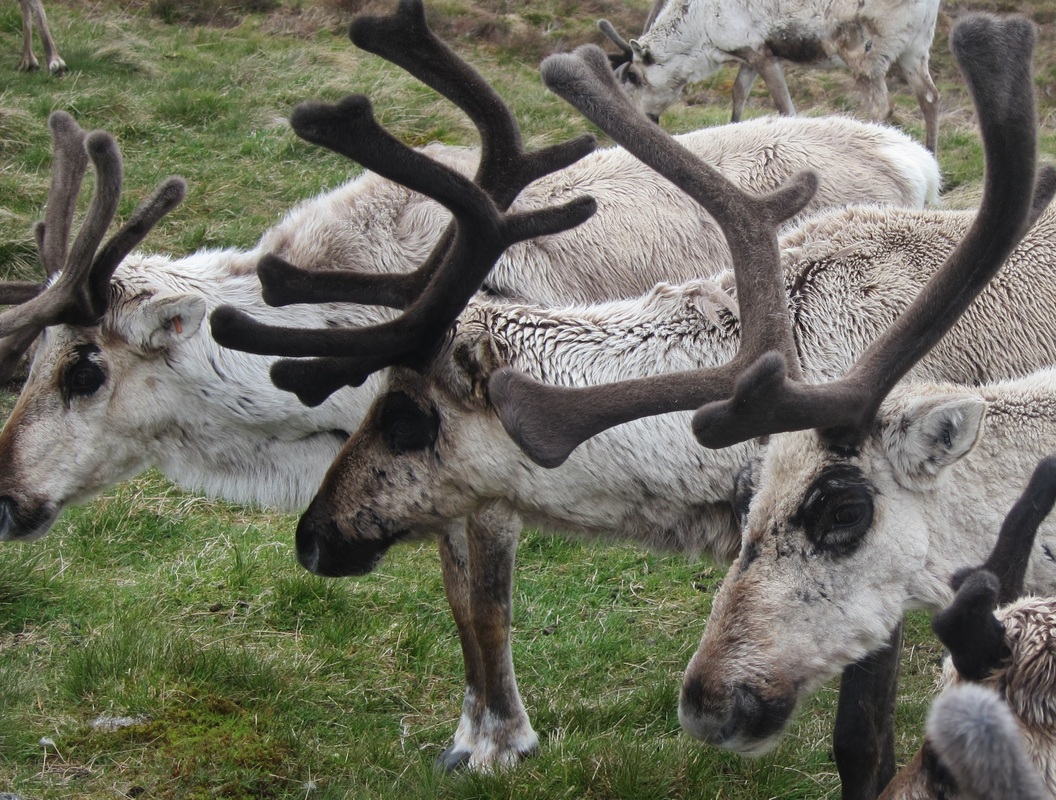 Sunday 31st May
Cairngorm Reindeer Herd
What a wonderful way to spend a Sunday Morning. We are were met by Andy at the Centre. Here we are told all about our short time visiting the deer on the lower slopes of the Cairngorm mountain range.You must have sturdy footwear as you have a half hour walk on the hills to meet the herd. BIG thanks to guide Hen. She knew her stuff.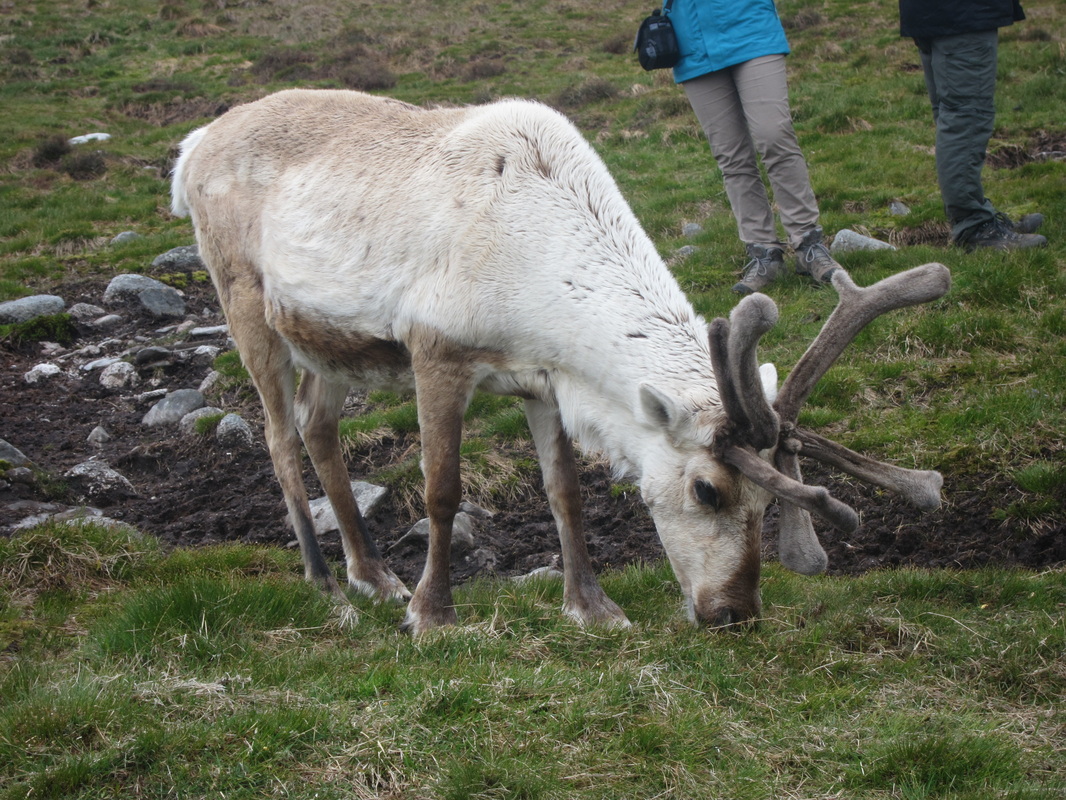 The United Kingdom`s only free roaming reindeer herd in their natural habitat. When we visited the reindeer`s antlers were growing back.
It was also calving season so there was a few young one`s around.
Loved the cute wee black calves.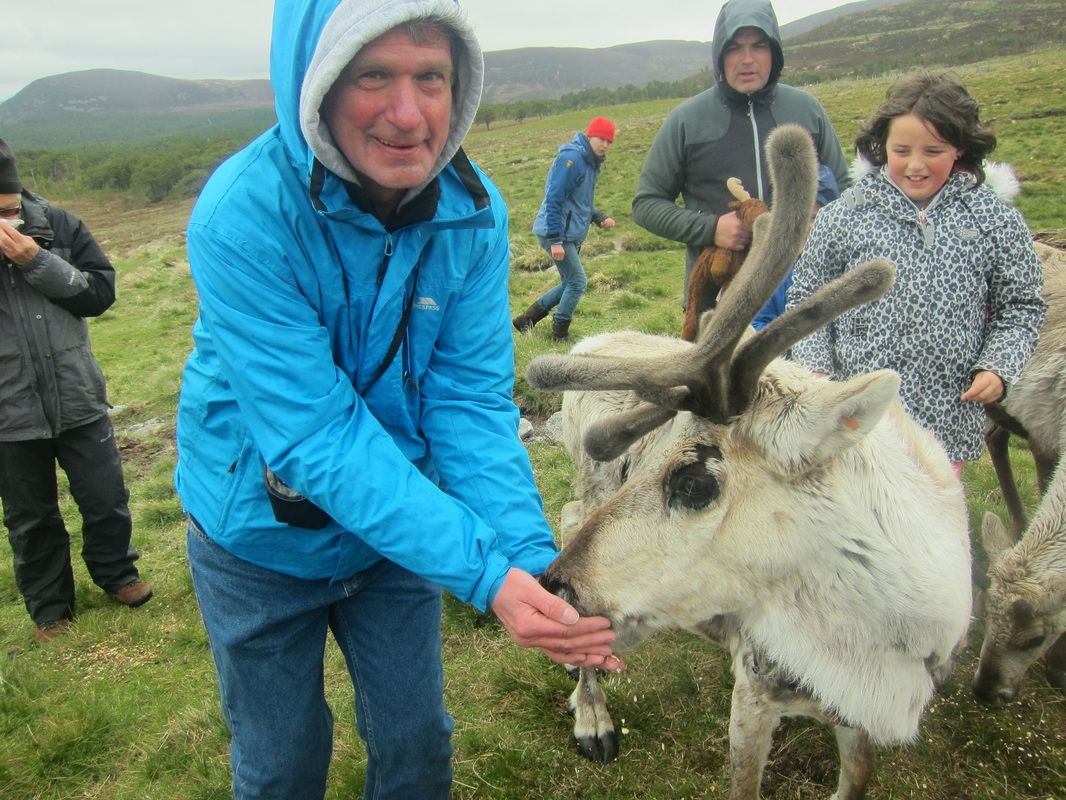 Visits go every day at 11am and 2.30pm.We followed the reindeer herder [Hen] up to the mountain enclosure. We walked amongst the reindeer and spent an enjoyable time feeding them. The herder told us more about them. Situated in the centre of the Cairngorms National Park, you will also enjoy beautiful views of the Cairngorm Mountains. The walk takes around 20 minutes and will cross some rough and muddy ground on the mountainside so make sure you've got some sturdy footwear and some nice cosy layers!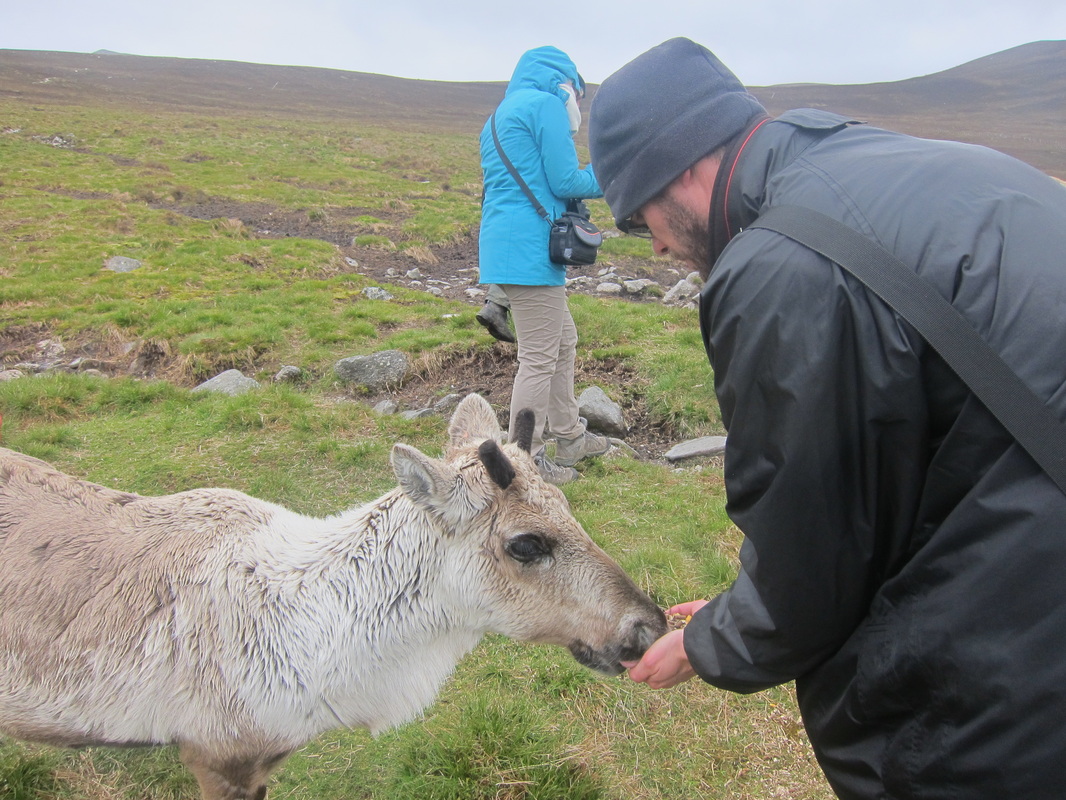 The Cairngorm Reindeer, the only herd of reindeer in the British Isles. They now roam the high Cairngorms, after being re-introduced in the 1950s by a Swedish herdsman. The herd is now stable at around 150 individuals, some born in Scotland and some introduced from Sweden.