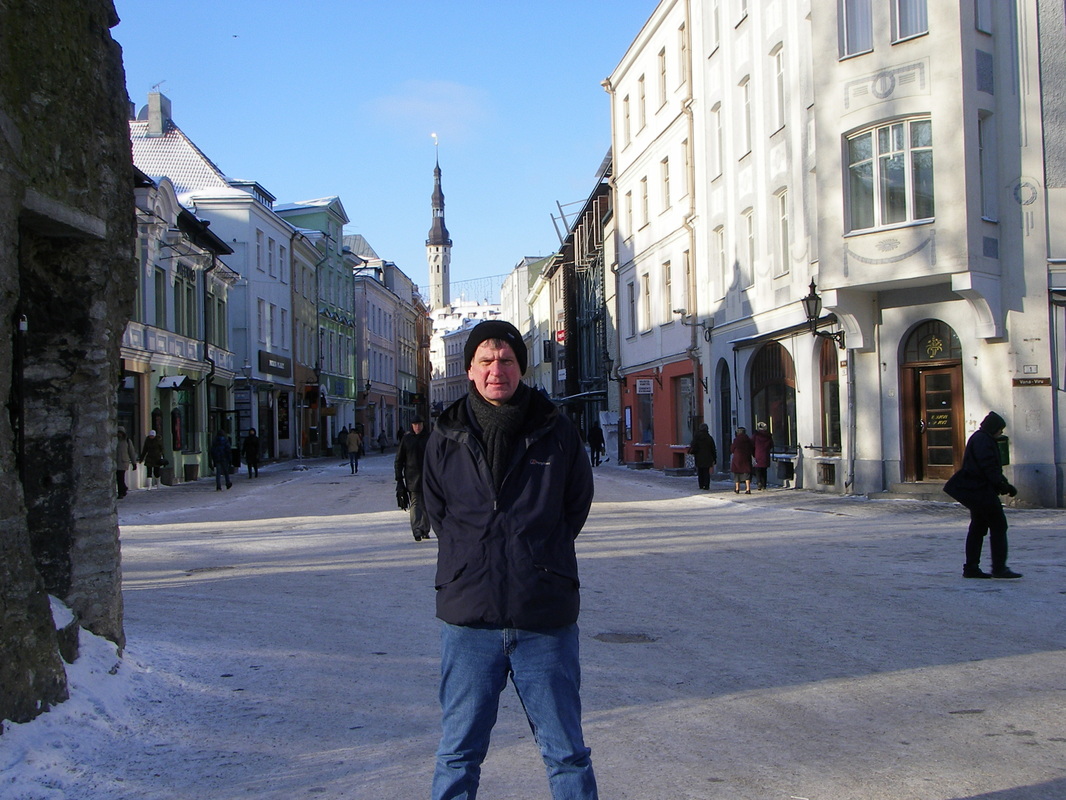 Welcome to my photographs from our trip to Tallinn Estonia .
Below is my blog from our weekend break. Wonderful city which is very easy to get about on foot.

Baltic at the Baltic
We decided to have a winter break in Tallin the capital of Estonia
Tallinn is situated on the southern coast of the Gulf of Finland, in north-western Estonia.
Tallinn is a wonderful city to visit and not too far. We flew from Edinburgh with Ryanair. Took about 2.5hours and when we arrived it was snowing and really cold. Taxi from Airport to our hotel . We stayed at the Hotel Barons . Right in the Old town .

Hotel Barons
Our base for two nights ¬35 per night full board was a bargain through Hotel.com . Taxis are not permitted in the old town but drop you 100 yards from the back of the Barons. Cost from Airport '7 15/20mins.
Hotel is right next to the bar with no name . Which is open all night.
We heard a lot of noise from the bar. After we checked into the Barons hotel we went out for a wander round the town .

We had a drink in the Olde Hansa. Expensive Olde Hansa was the home of a rich merchant. This house is built in a manner to increase the enjoyment of the happy moments in the life of a Hanseatic merchant. Not just for eating delicious food and savouring good drink, but also for the enjoyment of good music and the warmth of hearth and home during the Hanseatic times.
Tallinn is the capital and largest city of Estonia. It occupies an area of 61.5 sq mi with a population of 412,144.