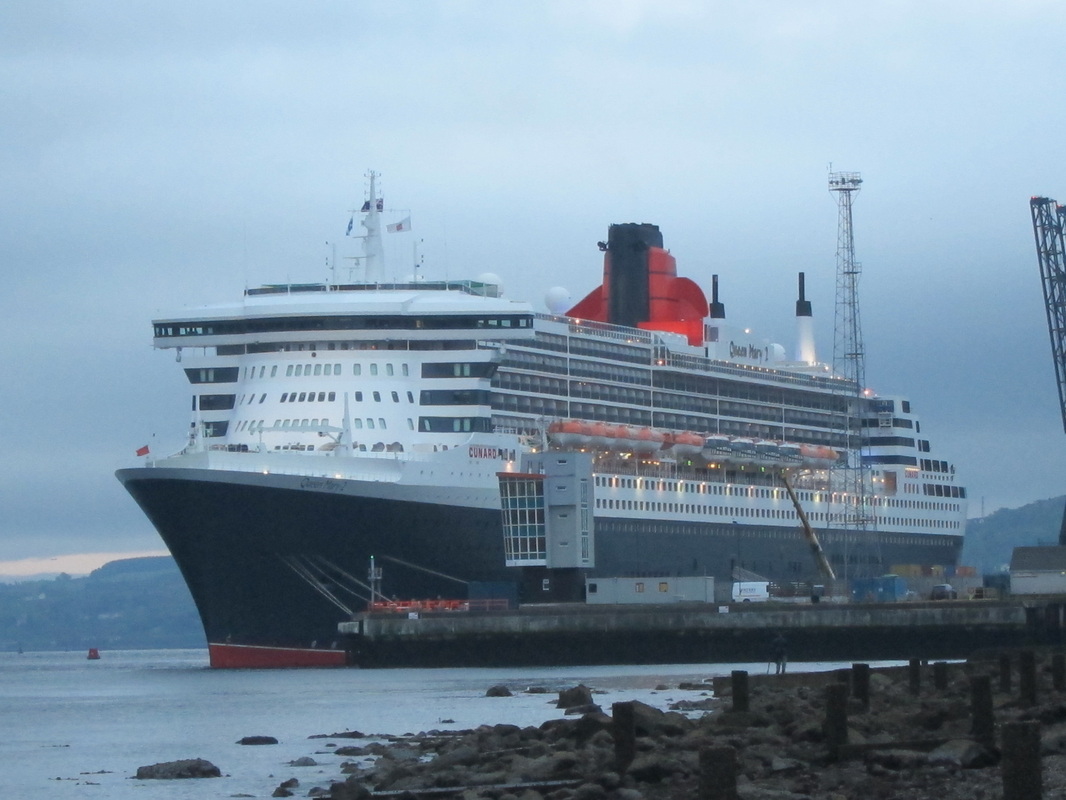 21st of May 2015
Around 8.00 in the evening we made the journey from our home in Clydebank to the town of Greenock. We wanted to see the world famous liner Queen Mary 2 leave port. There were huge crowds all along the Esplanade. I sneaked on to the rocky beach to take the image above.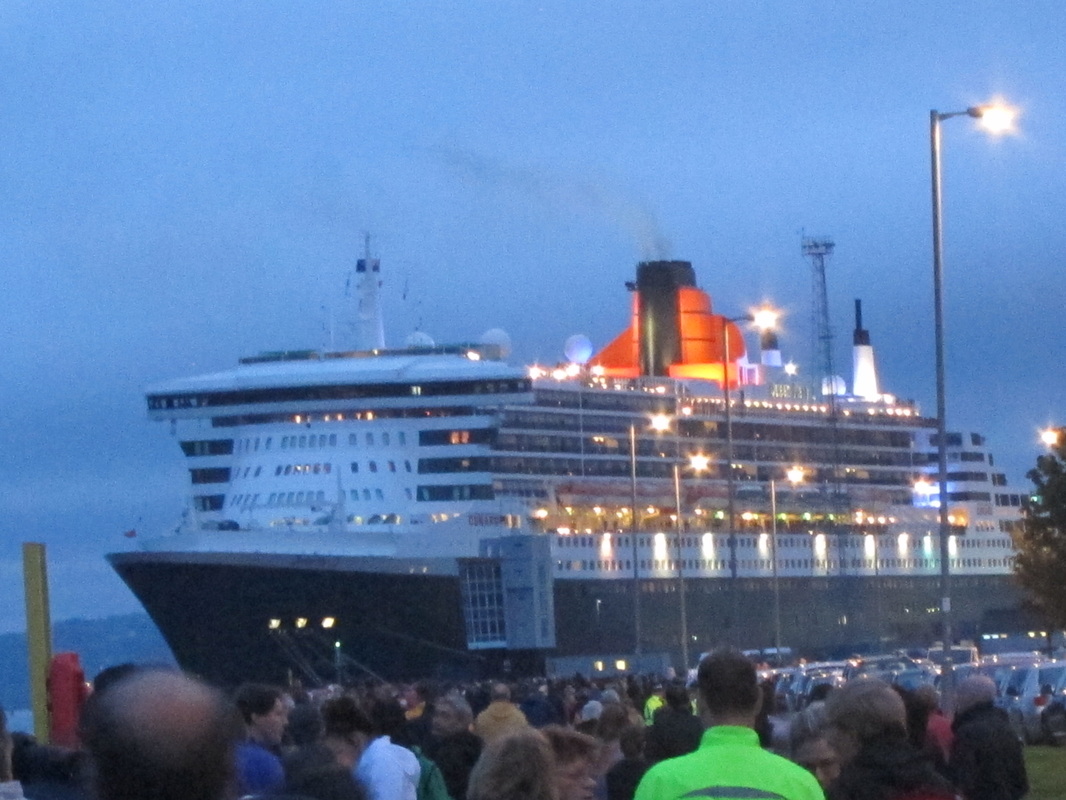 Over 175 years, 248 ships have flown the Cunard flag. 125 were built in Scotland with 120 of those being built on the Clyde.
Angus Struthers, Cunard Director, said: "Most of Cunard's great ships were built on the River Clyde".
Cunard are very proud of their association with the river. Angus also said "that they are delighted that their flagship Queen Mary 2 has paid tribute to her Scottish forbears and that the Clyde will be an important part in our 175th anniversary celebrations".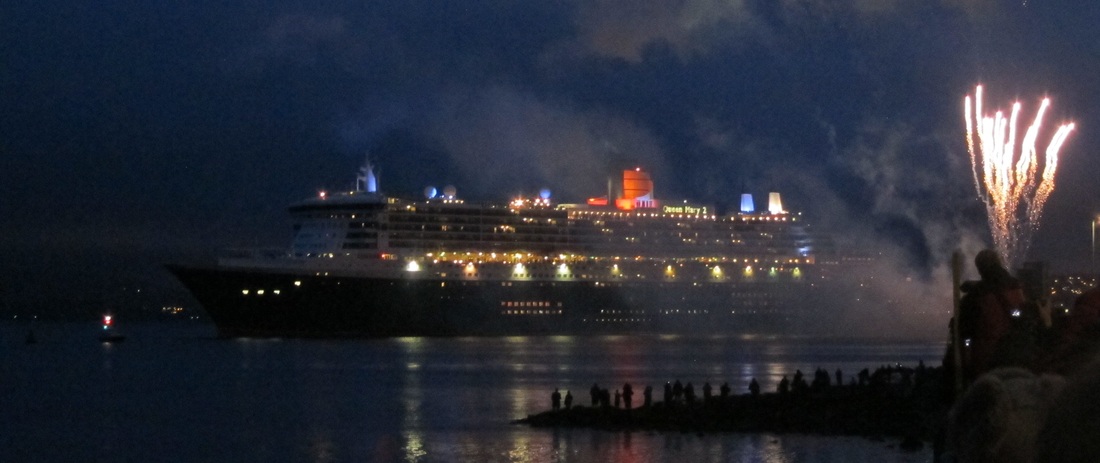 Queen Mary 2 is one the most famous ships in service and the biggest ocean liner in the world.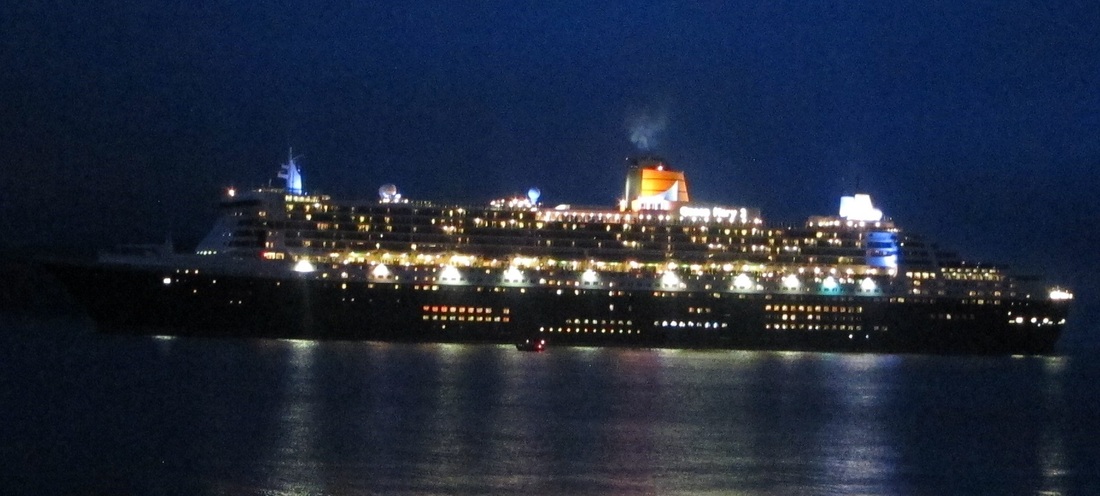 22 December 2003 - QM2 was officially handed-over by the French shipbuilders to Cunard and became a British ship. QM2 sailed from St Nazaire at 15:30. After a brief visit to Vigo (Spain) for further testing and trials the ship sailed for her home port of Southampton.
The ship was christened :8 January 2004 by Queen Elizabeth II.