Linlithgow Feb 2015
Linlithgow is another wonderful Scottish town rich in history. The birthplace of
James V
and
Mary, Queen of Scots.
Famous
Scottish politician
Alex Salmond was born in 101 Preston Road
on 31 December 1954.
Above is a photograph of St Michael's Parish church. Often mistaken for Linlithgow Palace. I always have a look for it when travelling past on the nearby train line.
Linlithgow Palace
The palace is managed and maintained by Historic Scotland. The site is open to visitors all year round, usually subject to an entrance fee for non-members. The palace is the birthplace of Mary Queen of Scots.
In 1424 most of the town was destroyed by fire. King James I set up a programme of rebuilding work which took more than a hundred years to complete. Its present form dates largely back to the reign of James IV.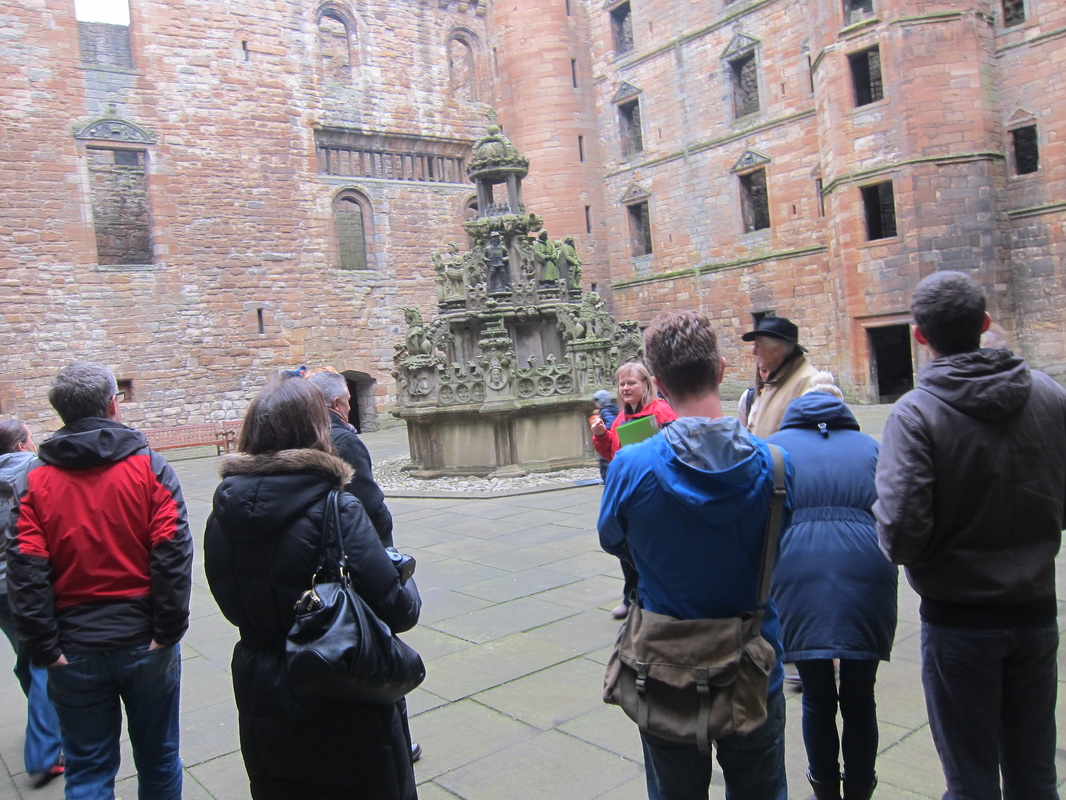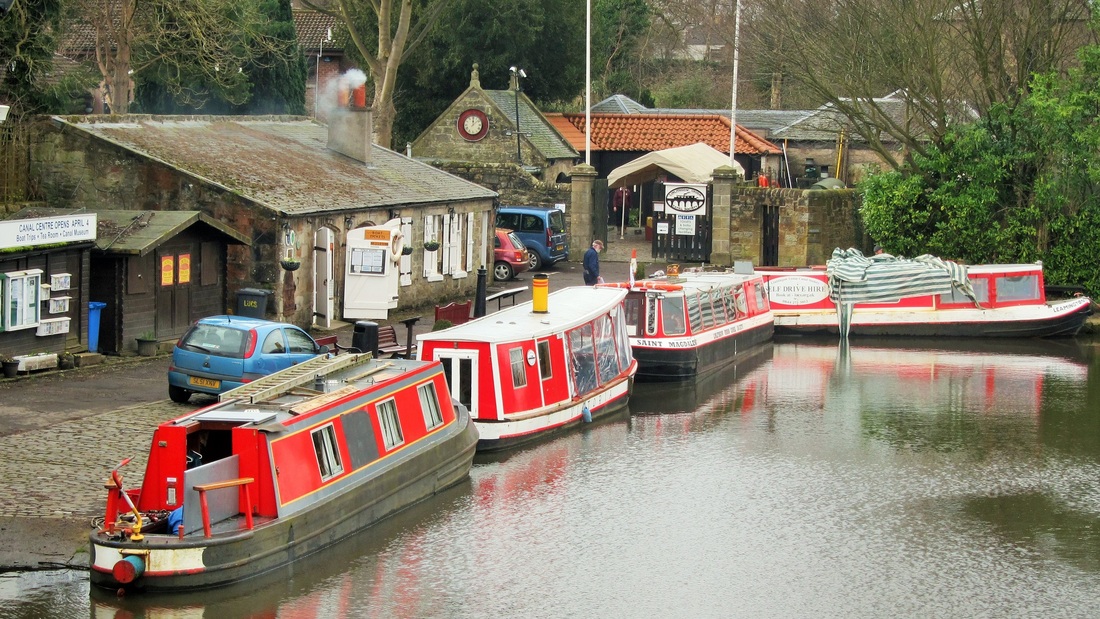 We had the pleasure of a short trip along the Union Canal. The Linlithgow Union Canal Society is a waterway society based at Canal Centre on the Union Canal.
It was founded in 1975 by Melville Gray to to encourage the restoration and use of the Canal.
The Tale of The Black Bitch
Anyone born in Linlithgow is known as a Black Bitch. We were told by our tour guide [Anne] the story behind The Black Bitch. A man was found guilty of a crime. His punishment was to be tied to a tree on an island in Linlithgow.
After a while everyone thought he would be dead. Little did they know
his dog [Black Bitch] would swim out with food for him. He ended up getting tied to another tree.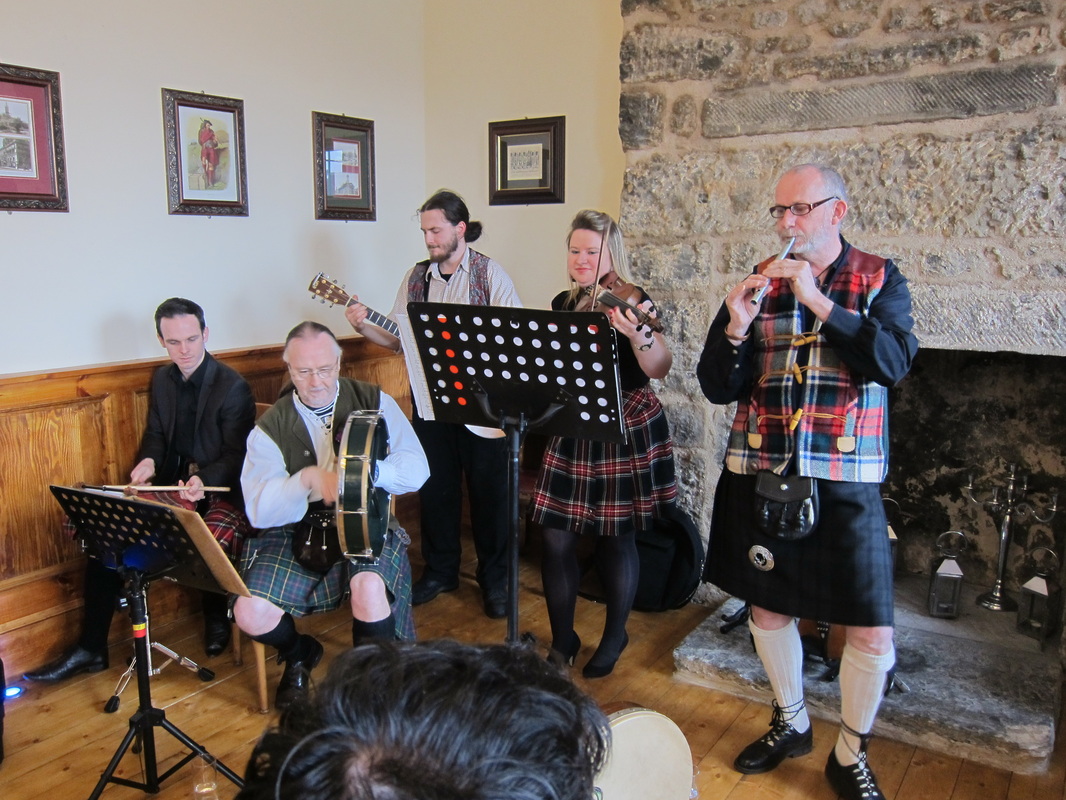 Mary's Meanders has joined up with the local hotel The Star & Garter to bring the "Outlander experience".
Set in Jacobean surroundings, it includes a meal ,traditional Scottish music and a few words from resident Gaelic bard.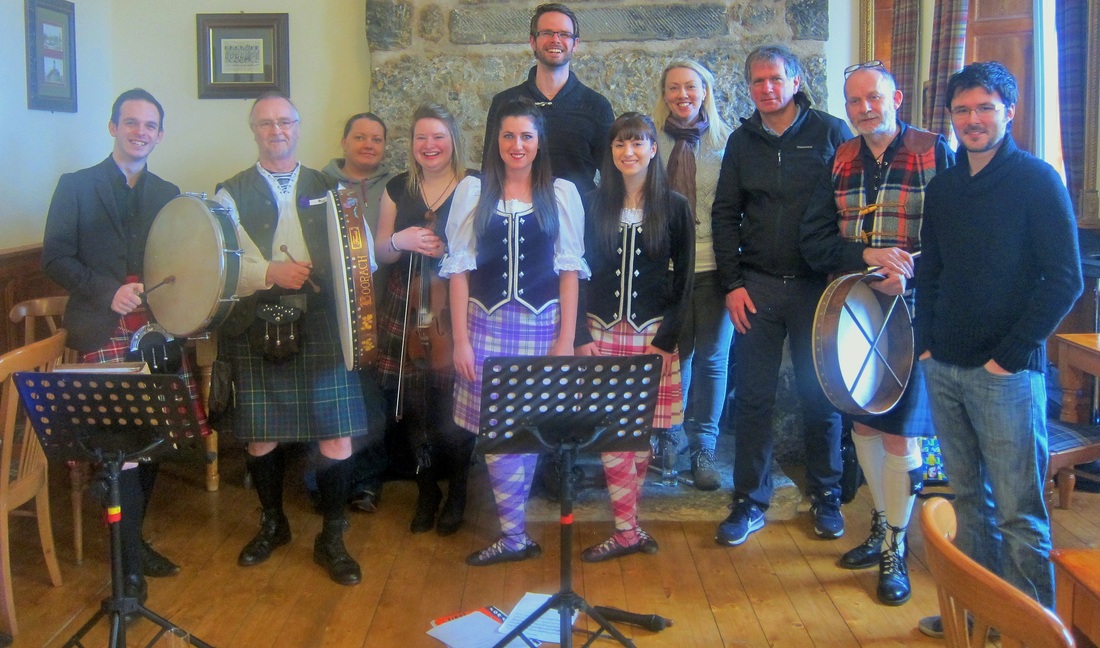 A fantastic performance by Boorach our cool entertainment.