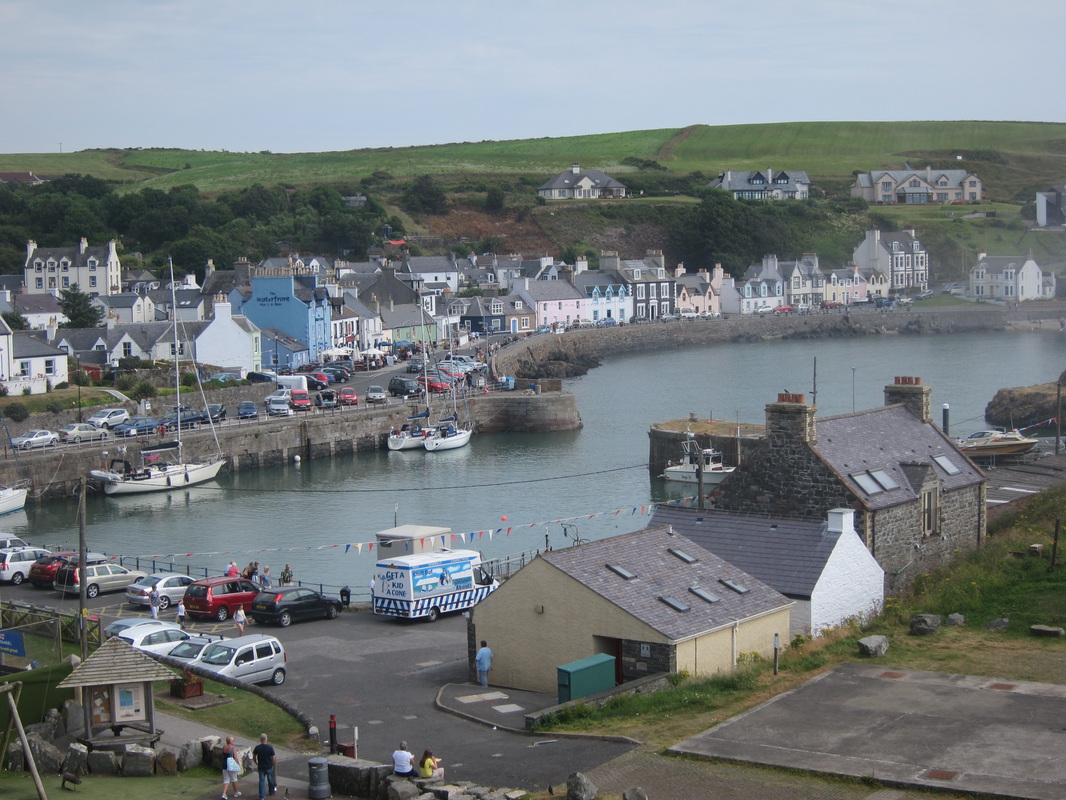 Portpatrick
July 2013 we took a roadtrip down to the most south-westerly tip of Scotland. Portpatrick is a very small town on what is known as the Rhins of Galloway. The day we were there the mist had came in from the sea but as the day went on the mist cleared. In a clear day you can see Northern Ireland .Which is 21 miles away.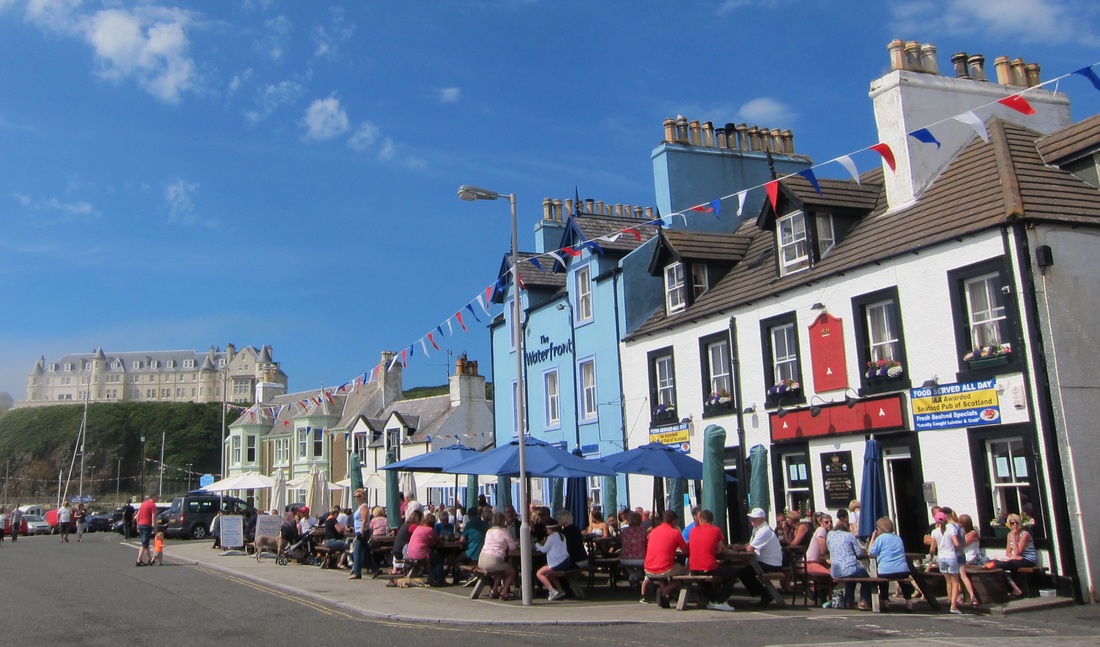 The Gulf Stream, flowing in from the north, gives the coastline a pleasant climate, in which subtropical plant life can flourish.
To the north of the village is the starting point of the scenic Southern Upland Way walking route to Cockburnspath on the east coast. The Portpatrick Hotel, built in 1905 and extended in 1907, sits on the cliffs above this point. There are lots of places to stay and eating will not be a problem. What a super day out. Hopefully return soon.