Sunshine island on the Firth of Clyde Sept 2014

What a wonderful wee island Bute is. We only had a few hours but in that time we saw enough to make us want to return. I had been before but many years ago. As we left Glasgow Central train station I got my usual travel buzz. Even in your own country you can enjoy the thrill of travel.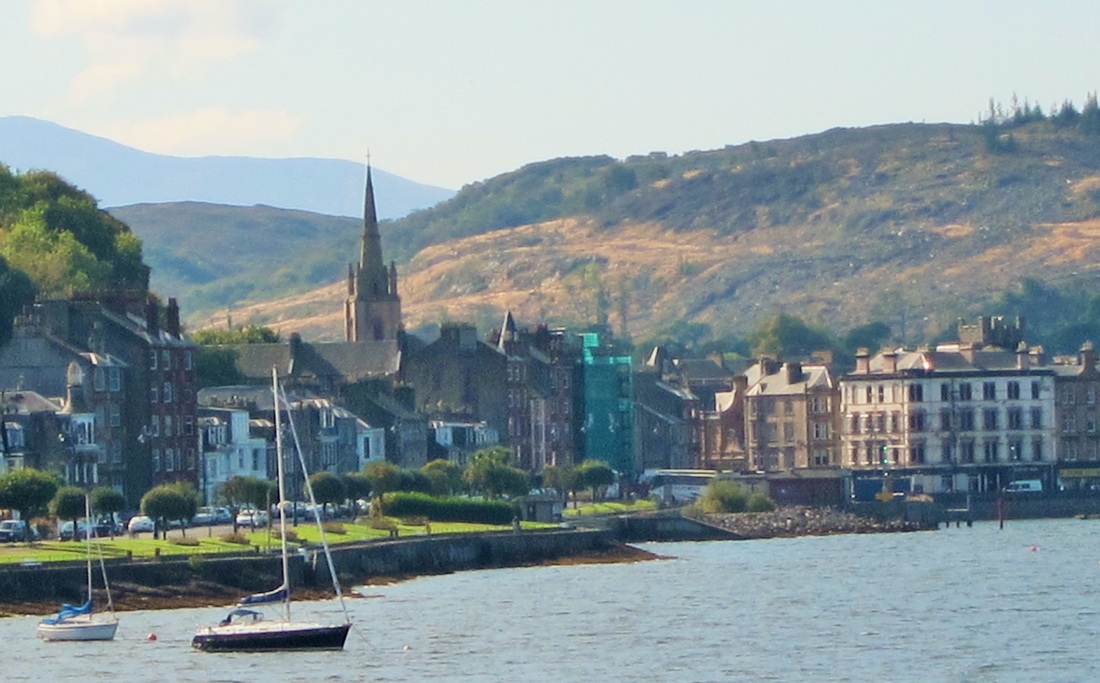 Bute's main ferry service links Rothesay with Wemyss Bay but there is a second service, linking Rhubodach in northern Bute with Colintraive on the Cowal peninsula. We took the Wemyss bay crossing which linked up with the train. The fare was not too expensive. Just over £8 return.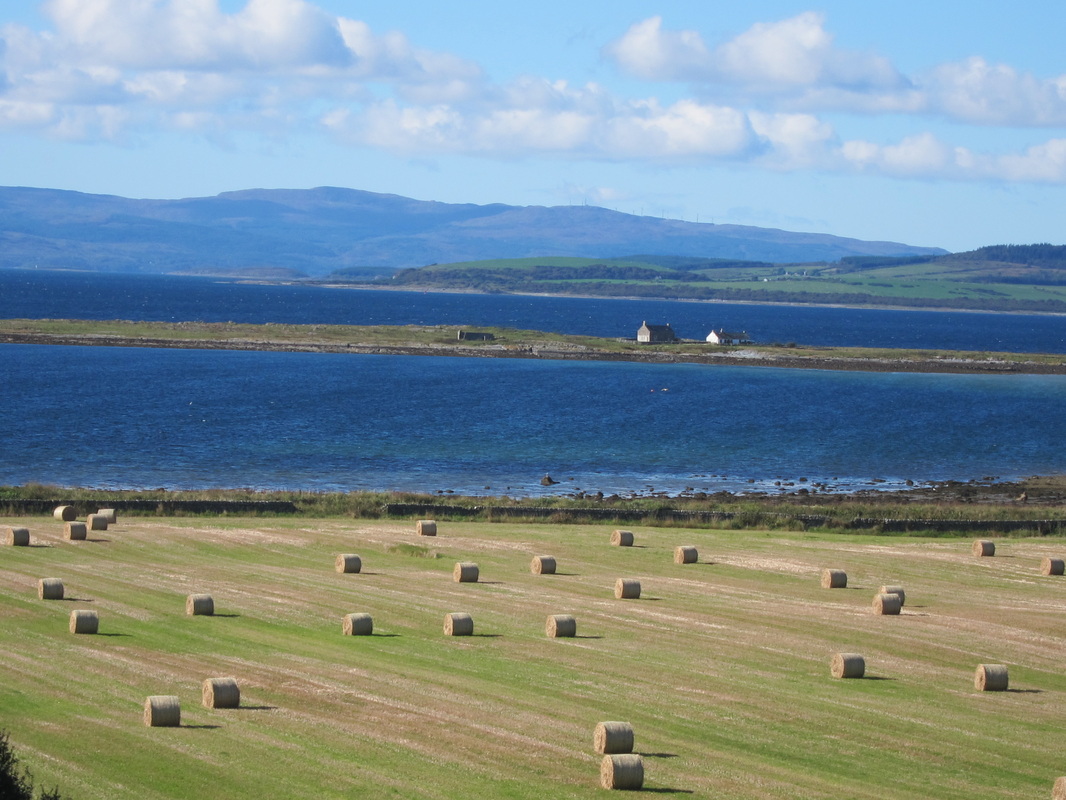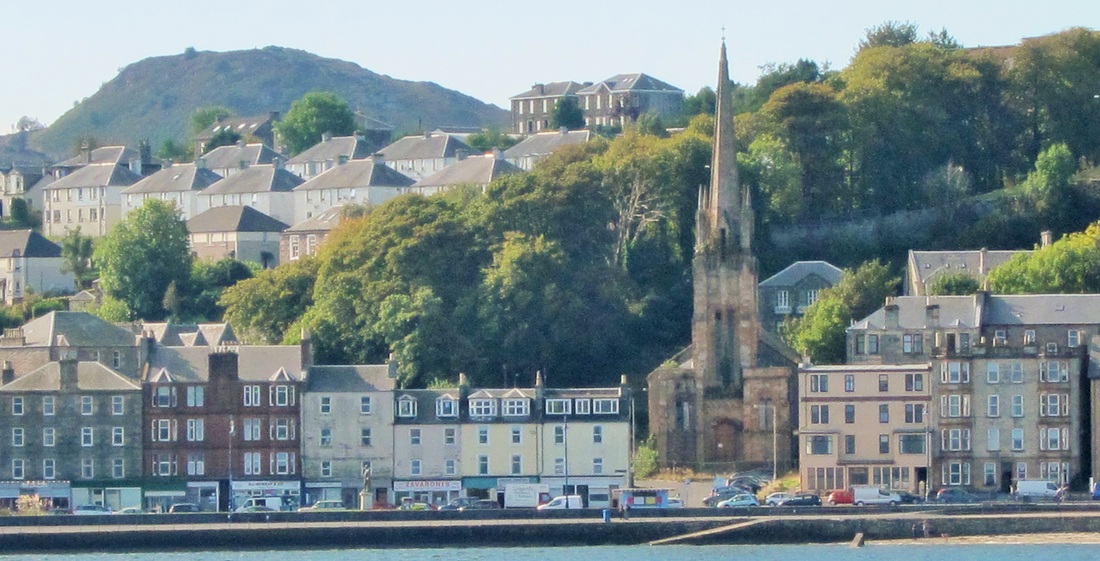 Rothesay is the main town on Bute. I really like the feel of the old traditional seaside resort. Our first stop was the Information centre. Here we got enough info for a week. Sadly to say we only had a few hours . We took their advice and had lunch in the Black Bull. After that we took the Sightseeing bus
round Bute. Wow what a lovely island.
First place of interest was Port Bannatyne. Port Bannatyne lies on the east coast of the isle together with its eastern neighbour of Ardbeg, Port Bannatyne stretches along the south shore of Kames Bay which lies at the east end of a low-lying valley.
Kames Castle lies a little inland from the head of Kames Bay and comprises a large keep built in the 1300s. Our tour continues to tranquil Ettrick Bay.
The coast road meanders along to Scalpsie Bay Next Kingarth, Kilchattan Bay and Ascog Bay.

The tour takes us back to Rothesay Pier.