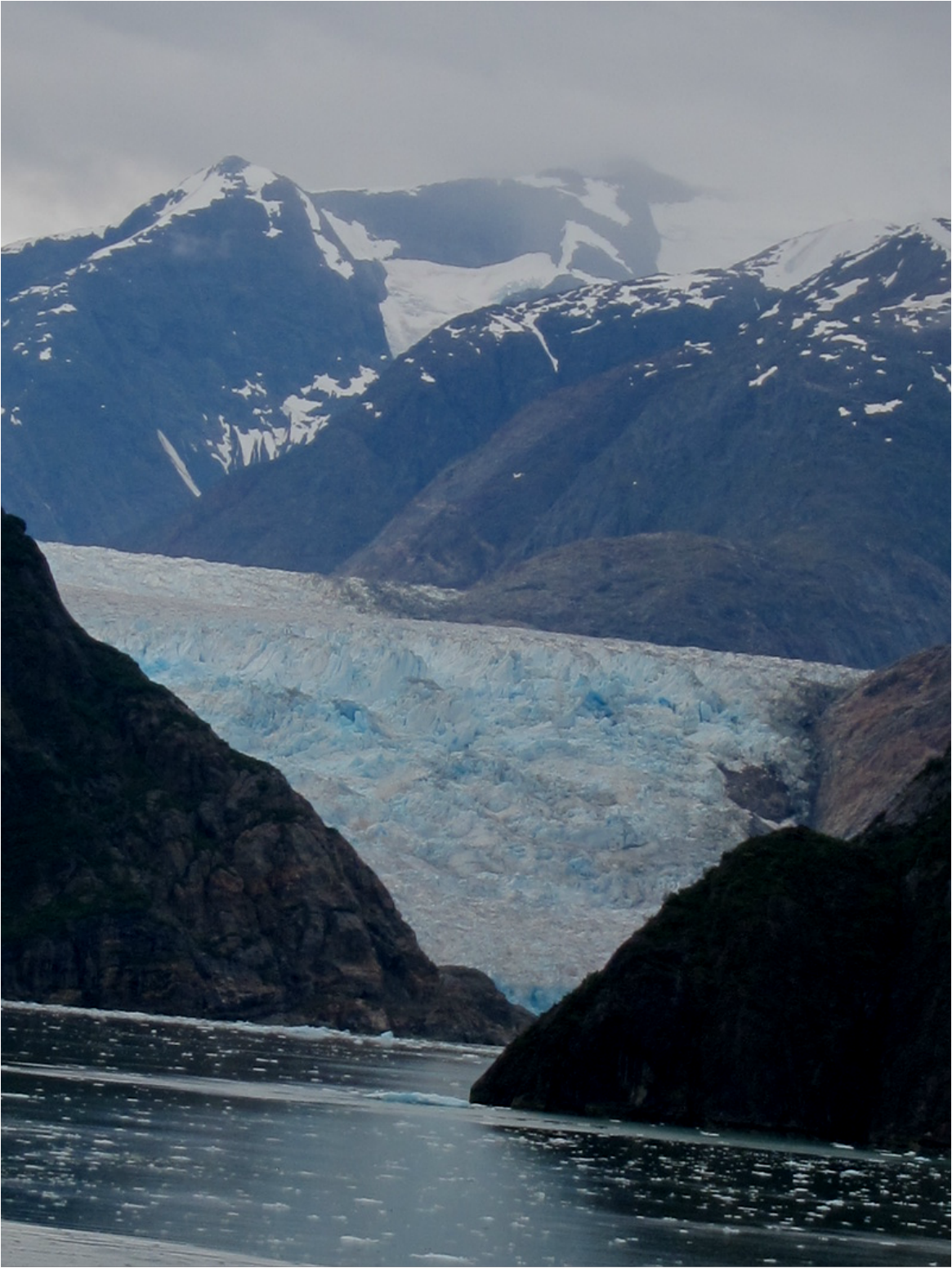 South Sawyer Glacier, Tracy Arm Fjord
Located about 45 miles south of Juneau, Tracy Arm, a classic fjord, stands out as a "must see"for any Alaska vacation. Alaska's greatest combination of mountains, waterfalls, wildlife, glaciers and icebergs.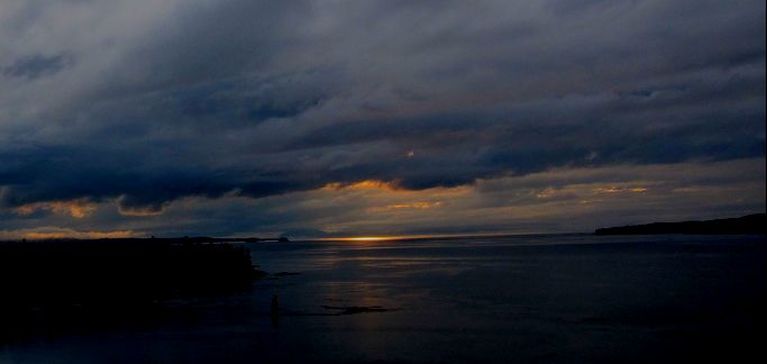 We were up 5.30 to enjoy the voyage through the inside passage.
Nothing to beat a good summer holiday.
Glaciers appear to be sitting perfectly still, they are in fact constantly moving, flowing downhill out of the mountains like rivers. This constant movement gives glaciers the power to shape the landscape as they go.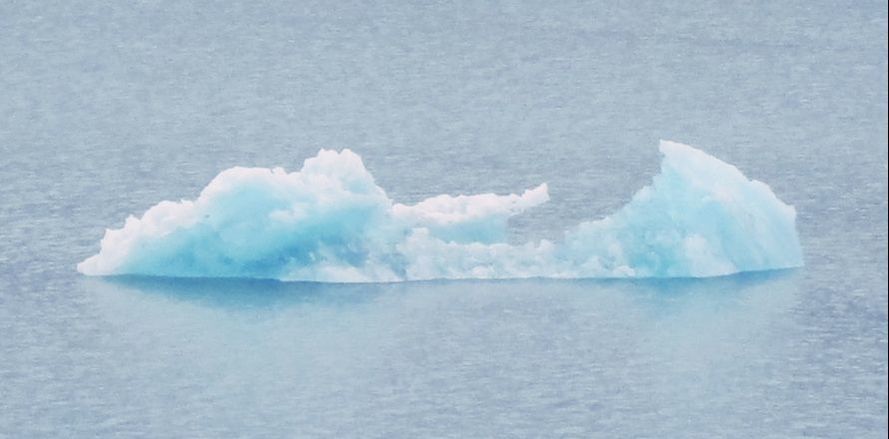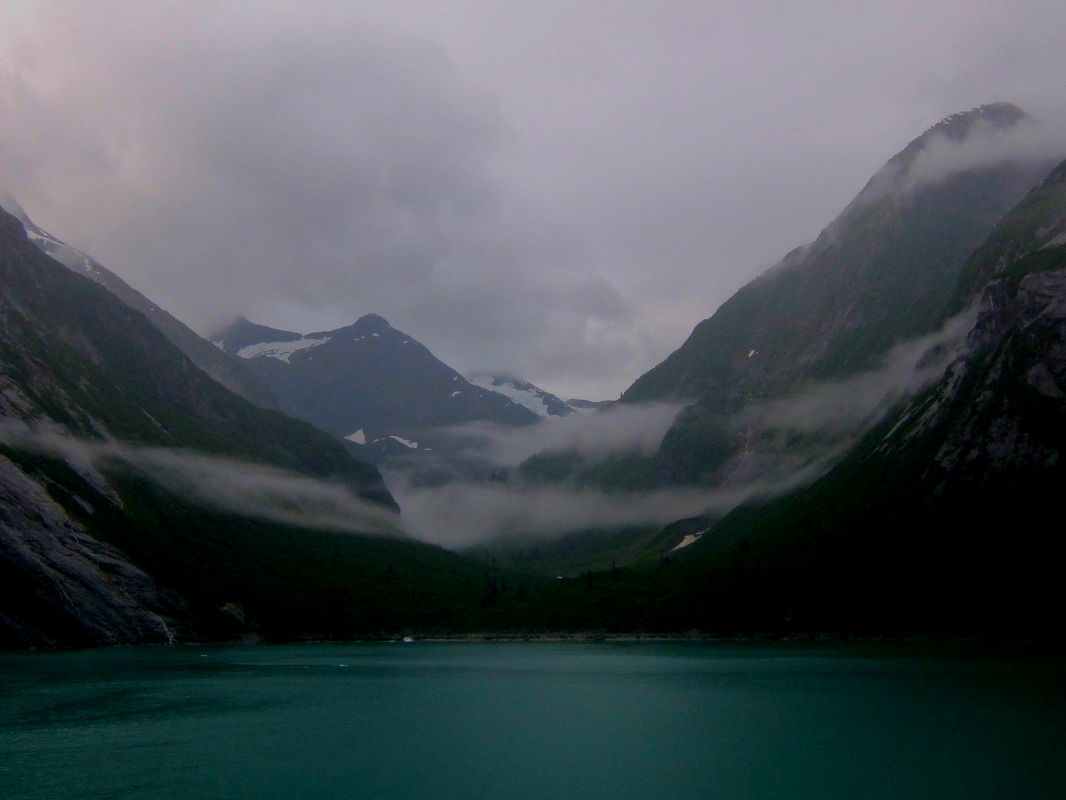 Glacier viewing is often best on overcast days, so don't let a little rain dampen your plans.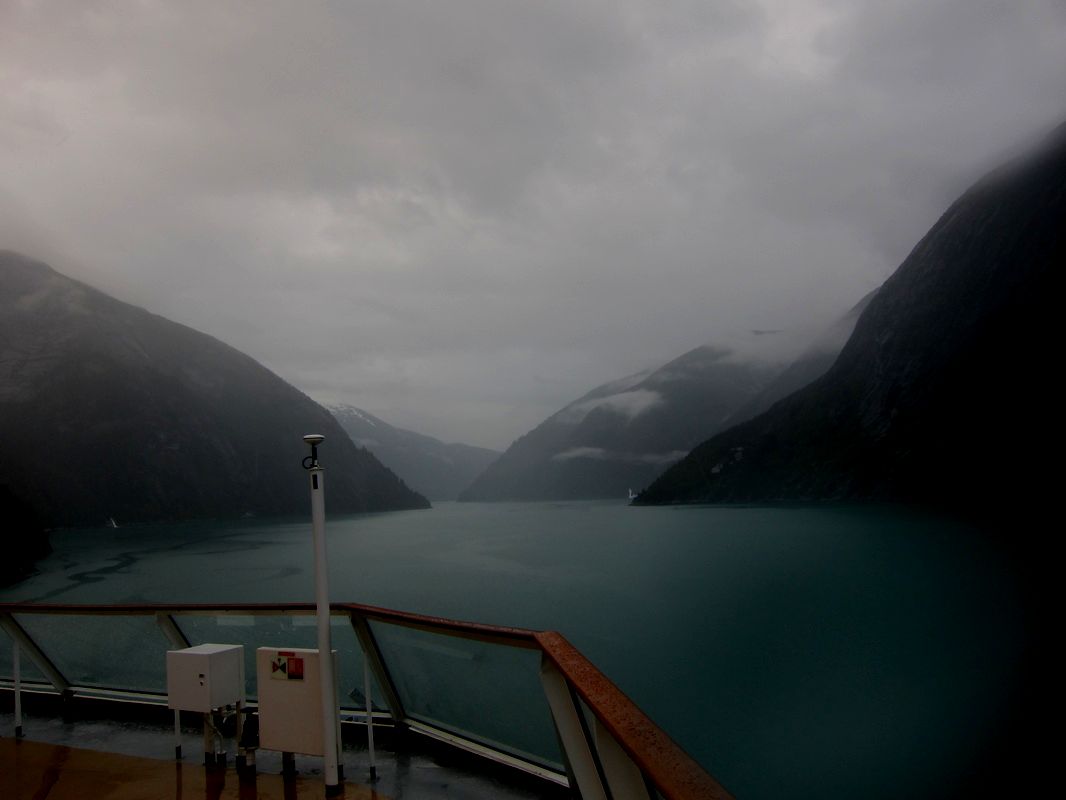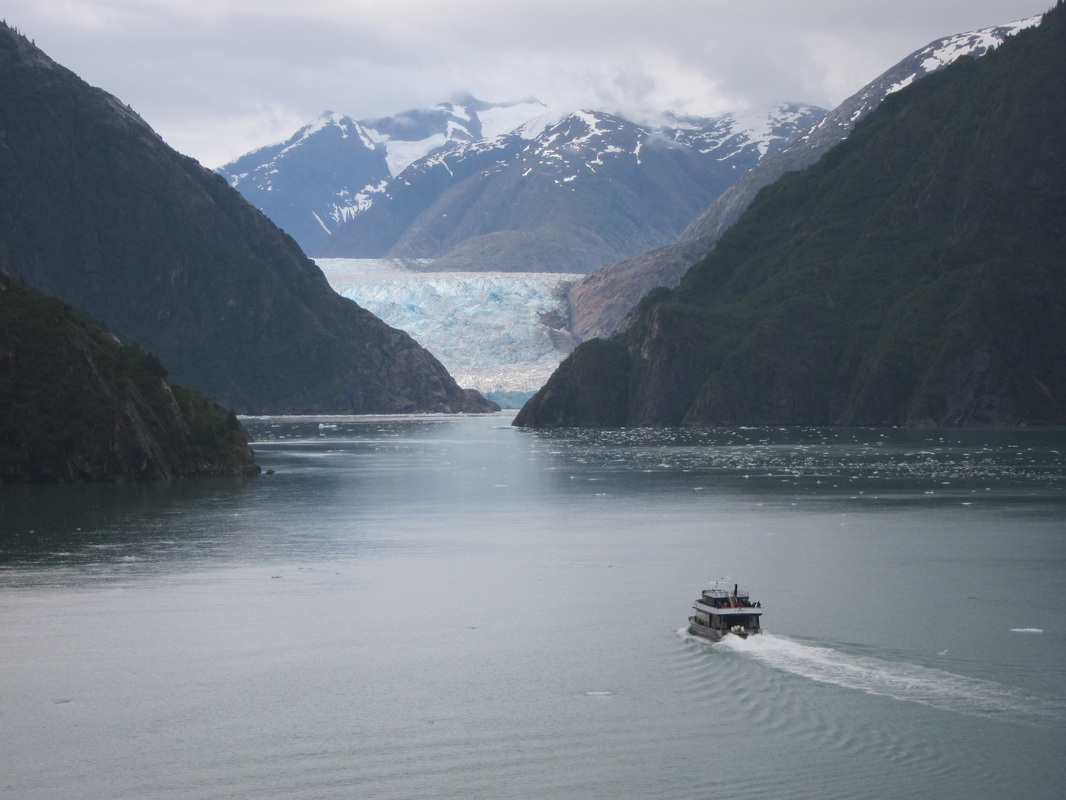 Glaciers put off a mystical blue colour caused by a unique crystalline structure that absorbs and reflects light, giving the ice its unique hue. The most intense blue occurs in crevasses and when ice breaks off, or calves, from a glacier's face. The blue colour fades as the ice is exposed to air and the crystalline structure breaks down.
Will never forget the voyage through the inside passage and up the Tracy Arm fjord.