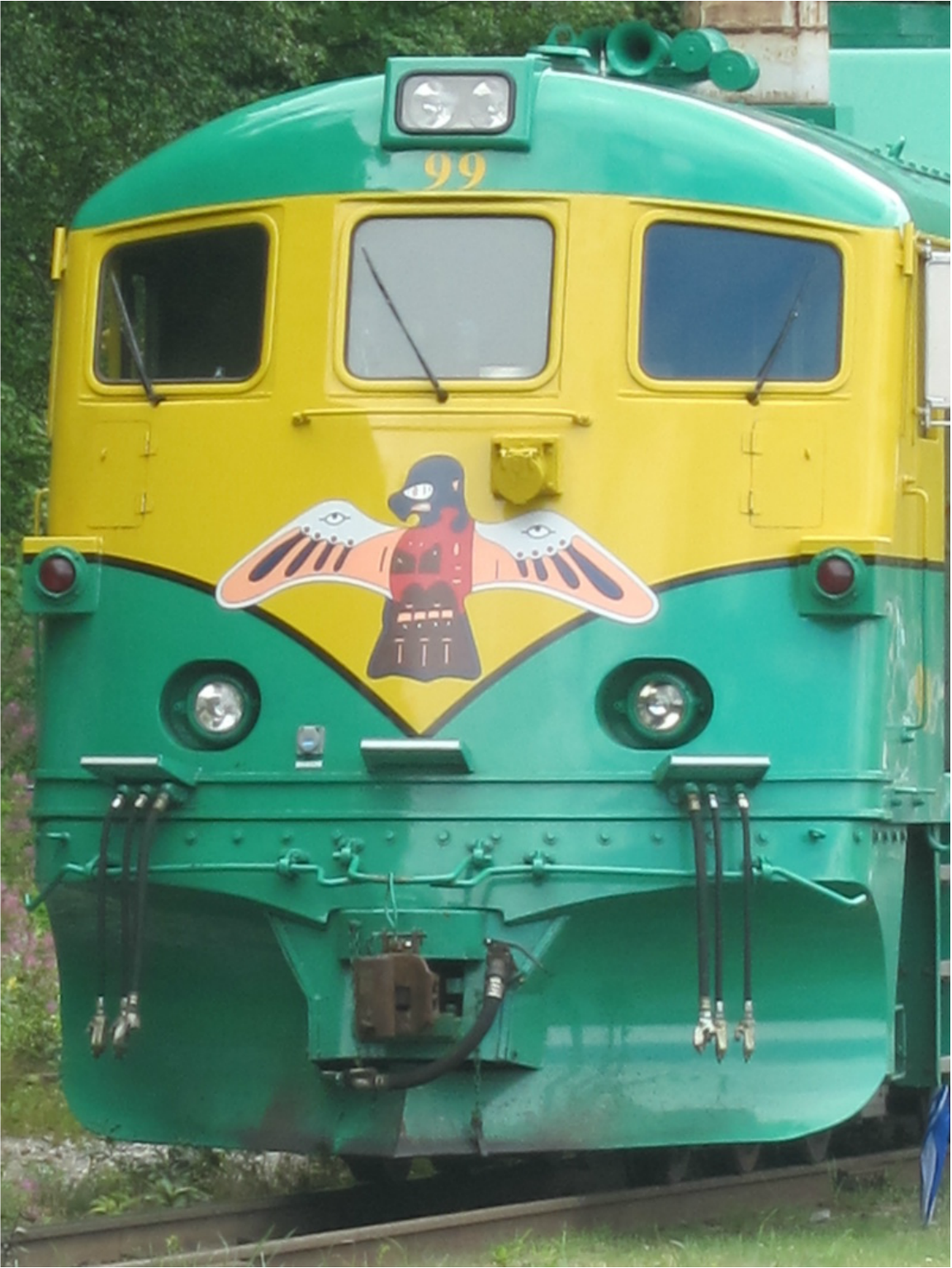 Skagway July 2015
Our cruise docked right next to the railway line of White Pass train.
The rail road began construction in 1898 during the Klondike Gold Rush as a means of reaching the gold fields. With its completion in 1900, it became the primary route to the interior of the Yukon, supplanting the Chilkoot Trail and other routes.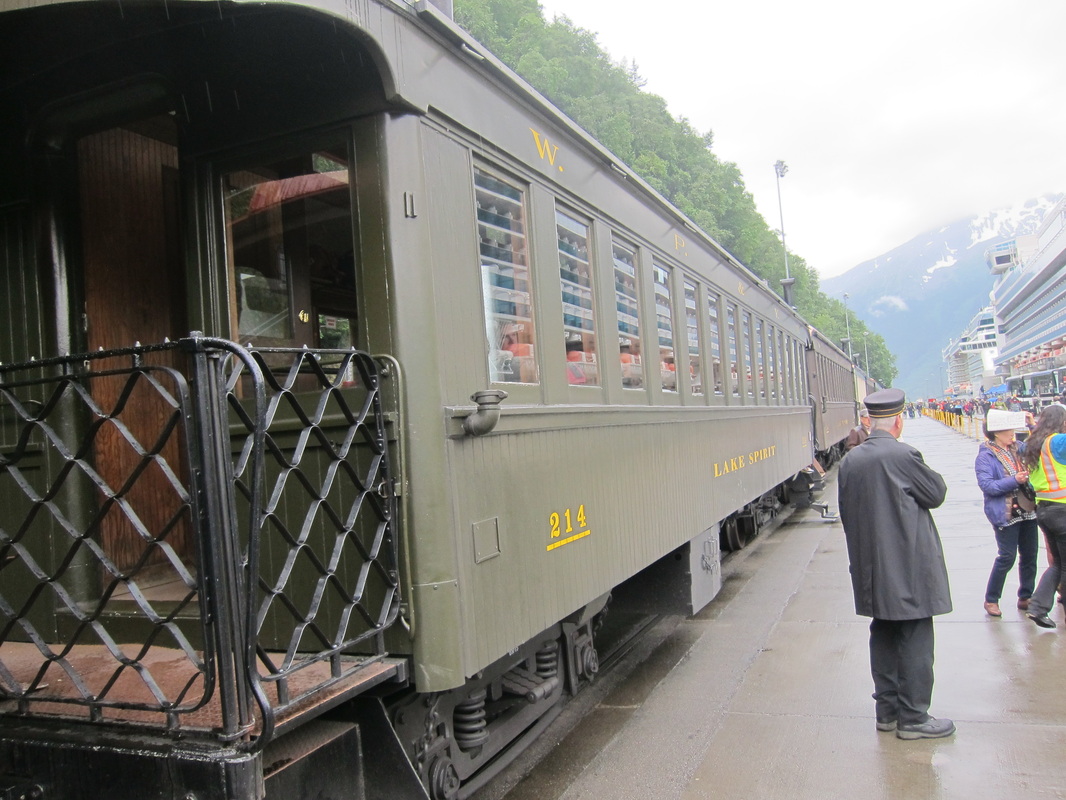 The famous White Pass & Yukon Route Railroad takes you on a 28 mile (1 ¾ hours) journey between Skagway, Alaska, and Fraser, British Columbia (or opposite direction), aboard the narrow gauge Scenic Railway of the World built in 1898.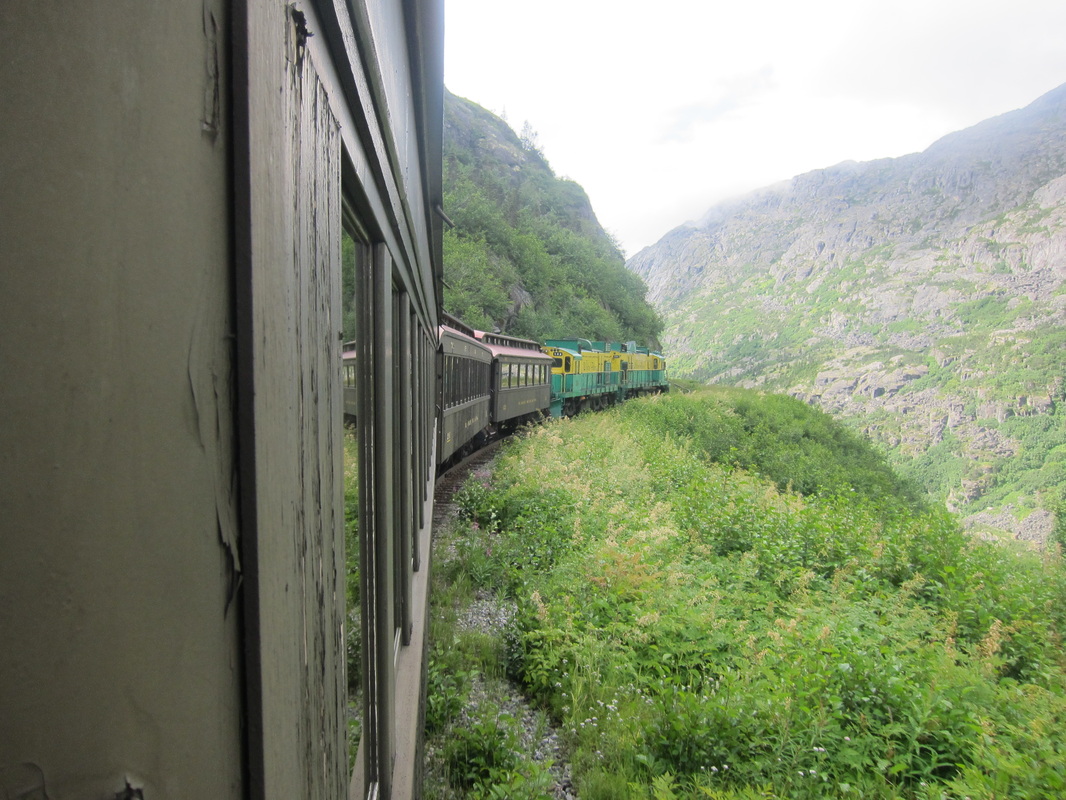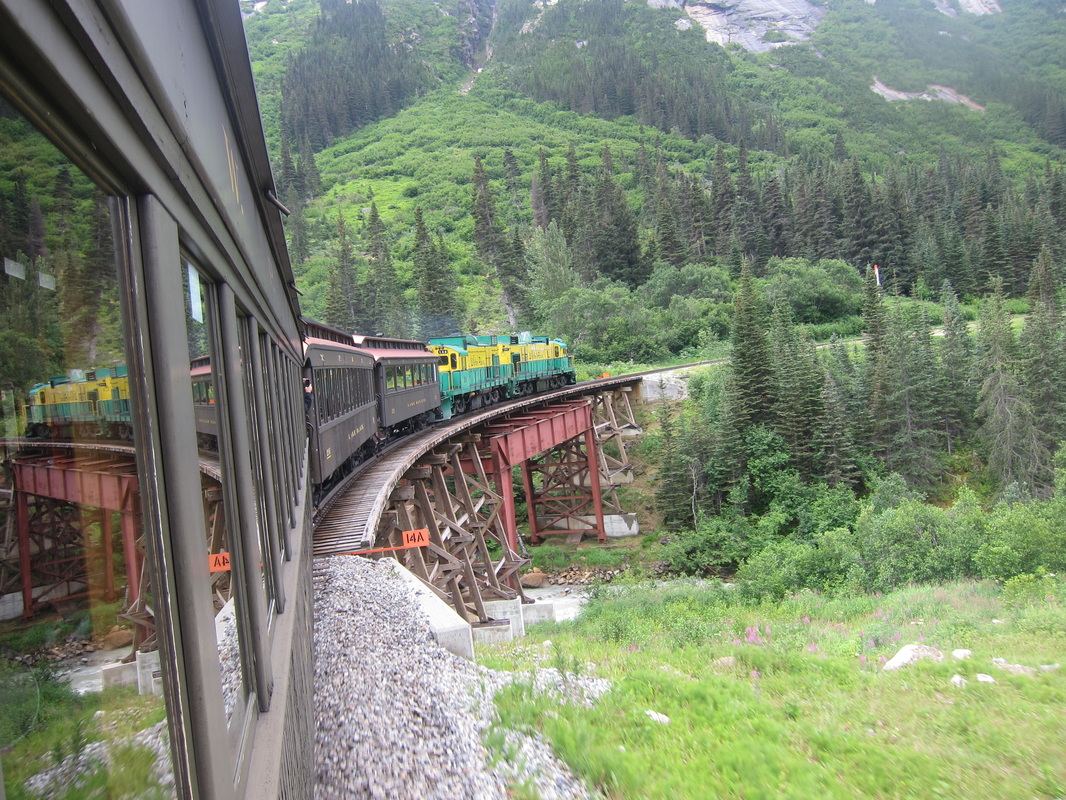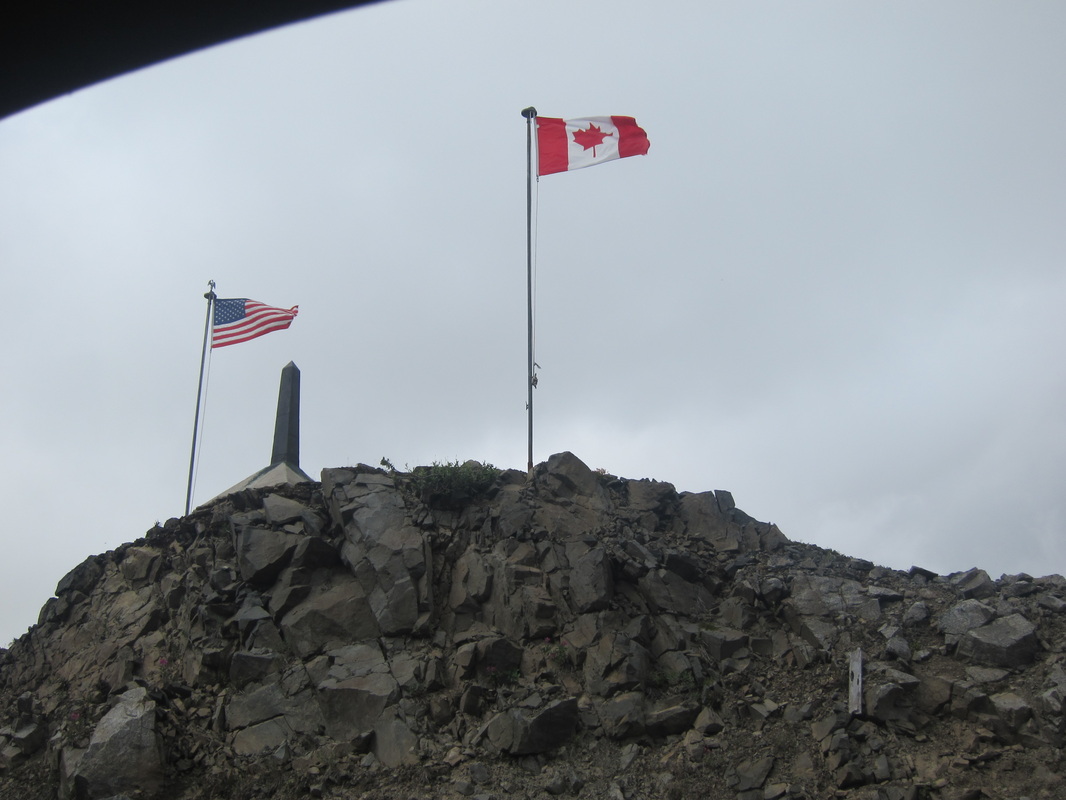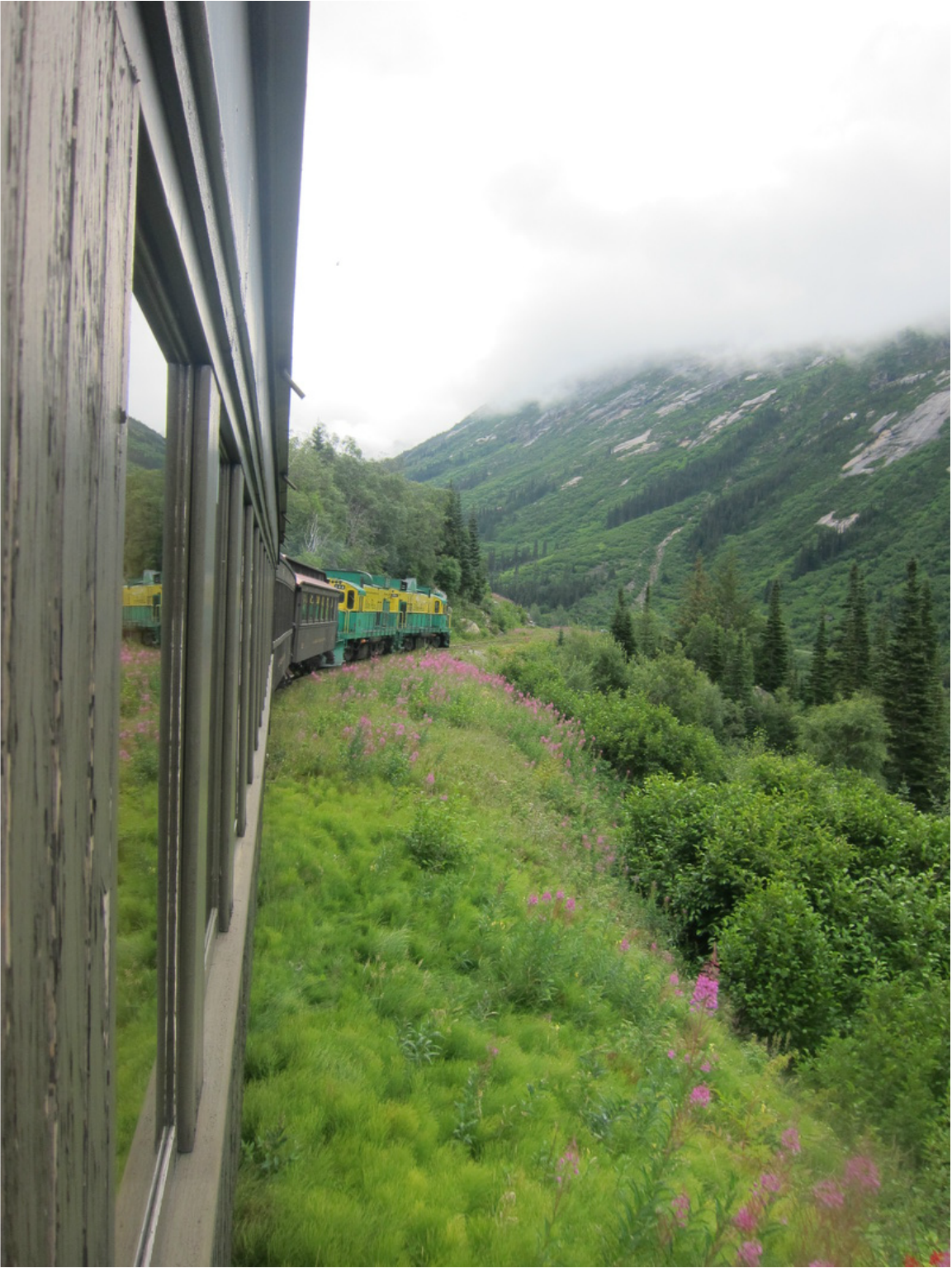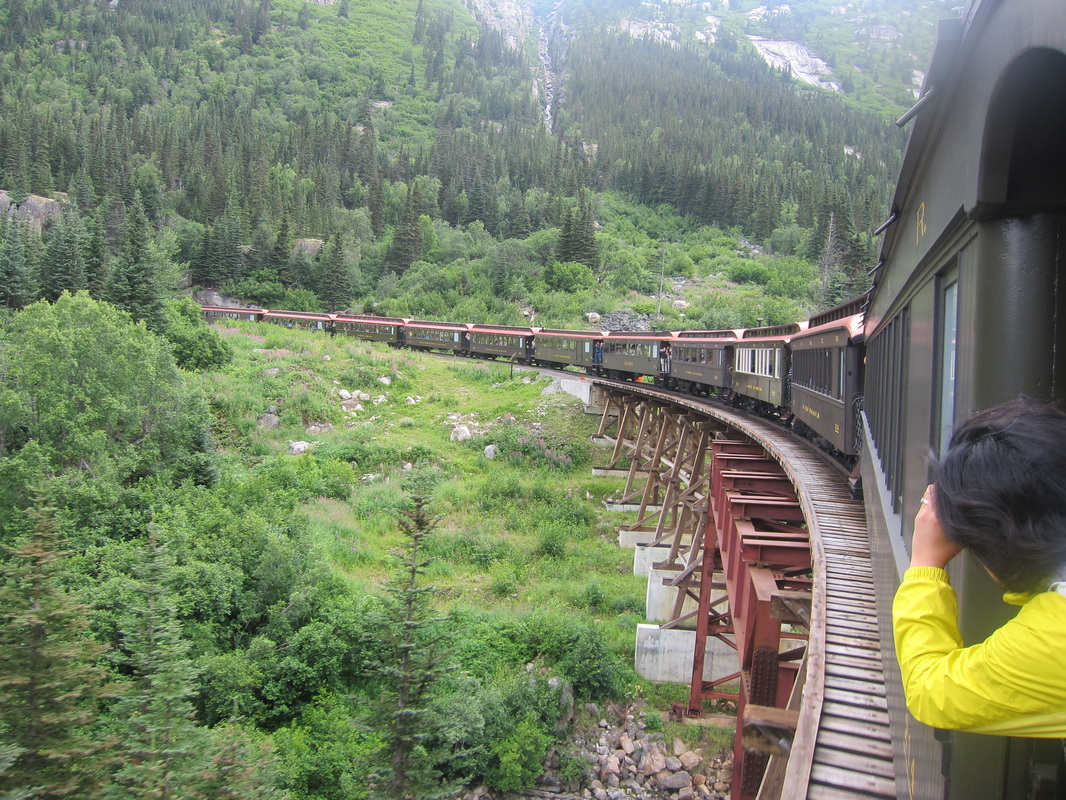 click on the film before to see our White Pass adventure