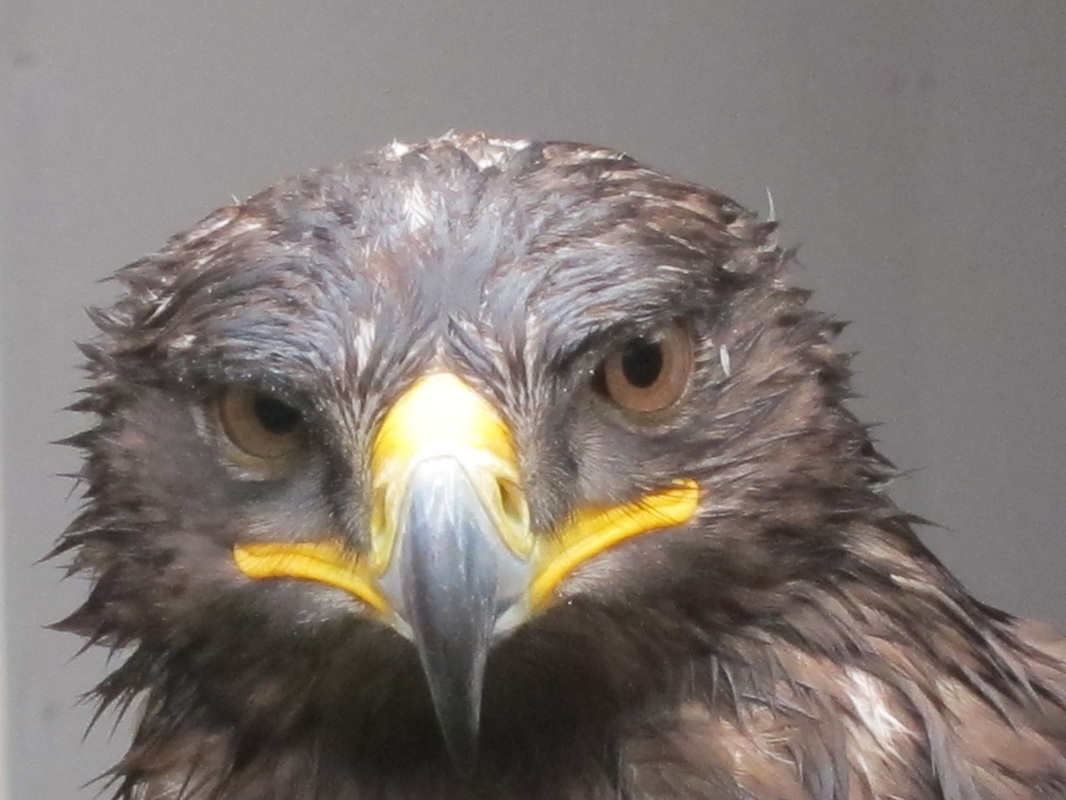 Bird of Prey centre ---Balloch Loch Lomond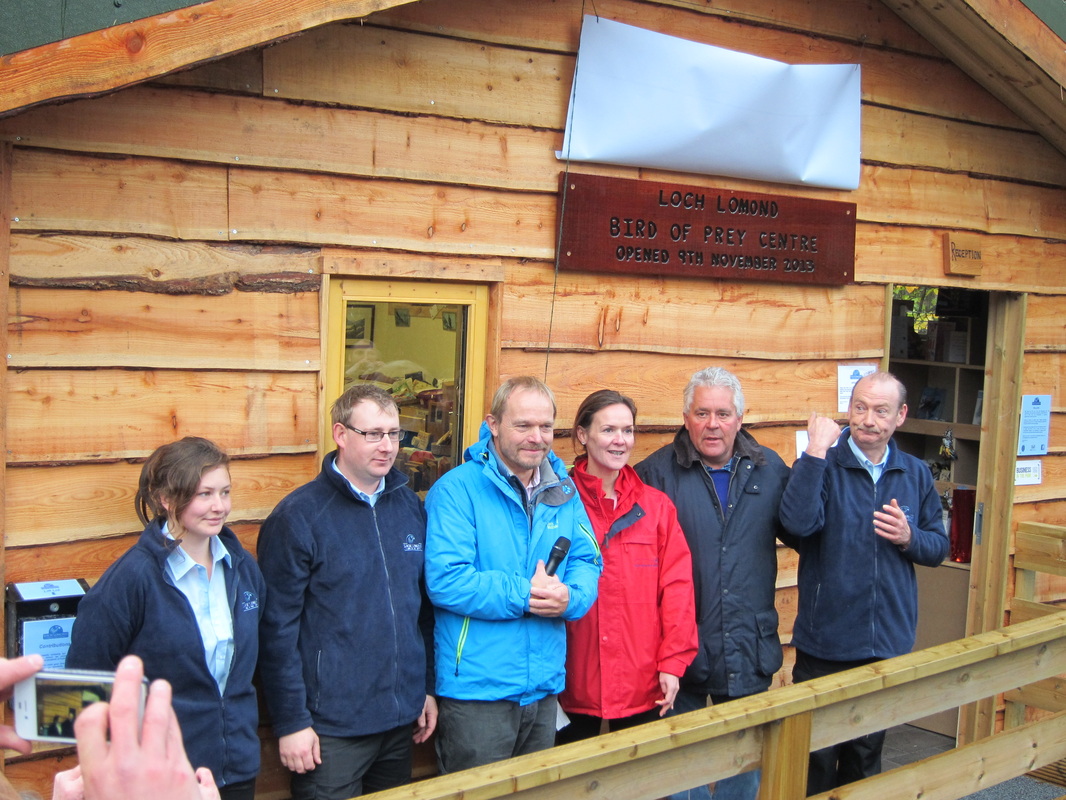 On Saturday 9th November I had the great pleasure of visiting the brand new Loch Lomond Bird of Prey Centre at Loch Lomond Shores, Balloch. It turned out to be a special day. Paul Murton of BBC`s "Grand Tours of Scotland" was there to officially open the centre, and Clann an Drumma provided the music. Colin Woolf demonstrated his talent at the easel. Colin is one of the UK's leading wildlife artists. He works in watercolour, with a talent which sets him apart from other wildlife painters of today.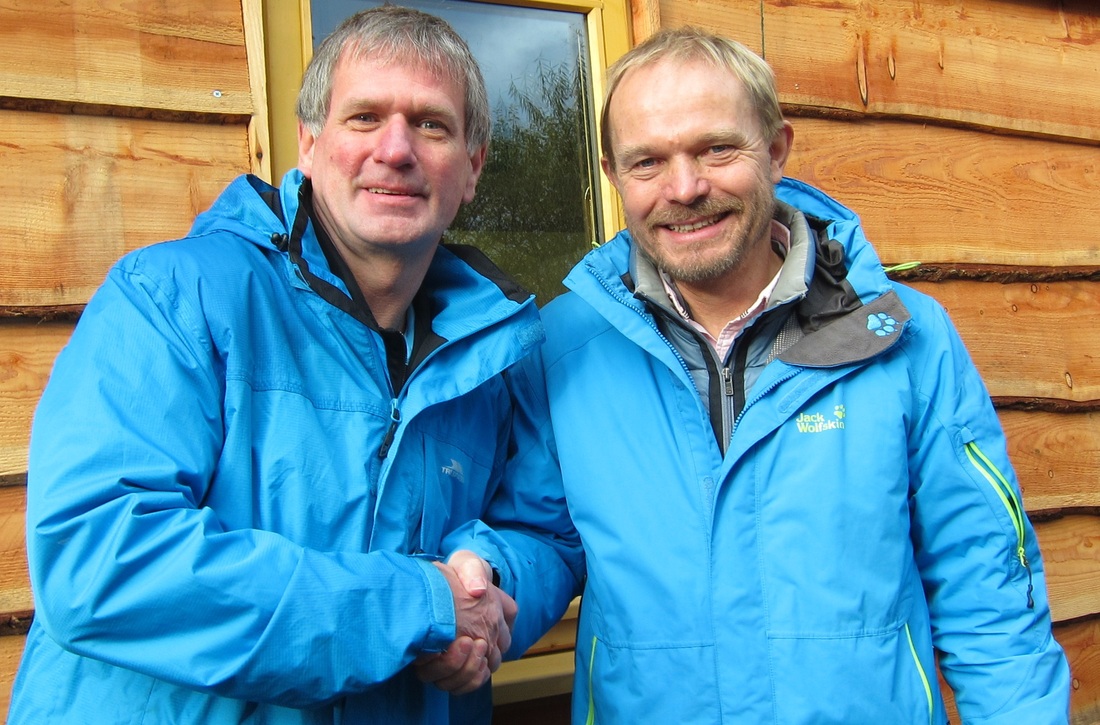 At the centre I met TV presenter Paul Murton who was there to perform the opening ceremony. The presenter of BBC1 series Grand Tours Of Scotland appeared to share my love of blue jackets - we shared a joke about that.

The entire centre is carefully built into a wooded area and looks perfect, just nestled between the trees and a small burn. I would recommend it to anyone who is planning a visit Loch Lomond, to go and have a look. There are plenty of birds of prey to see, and very knowledgeable staff. It's the perfect place to spend some time and kids will love it.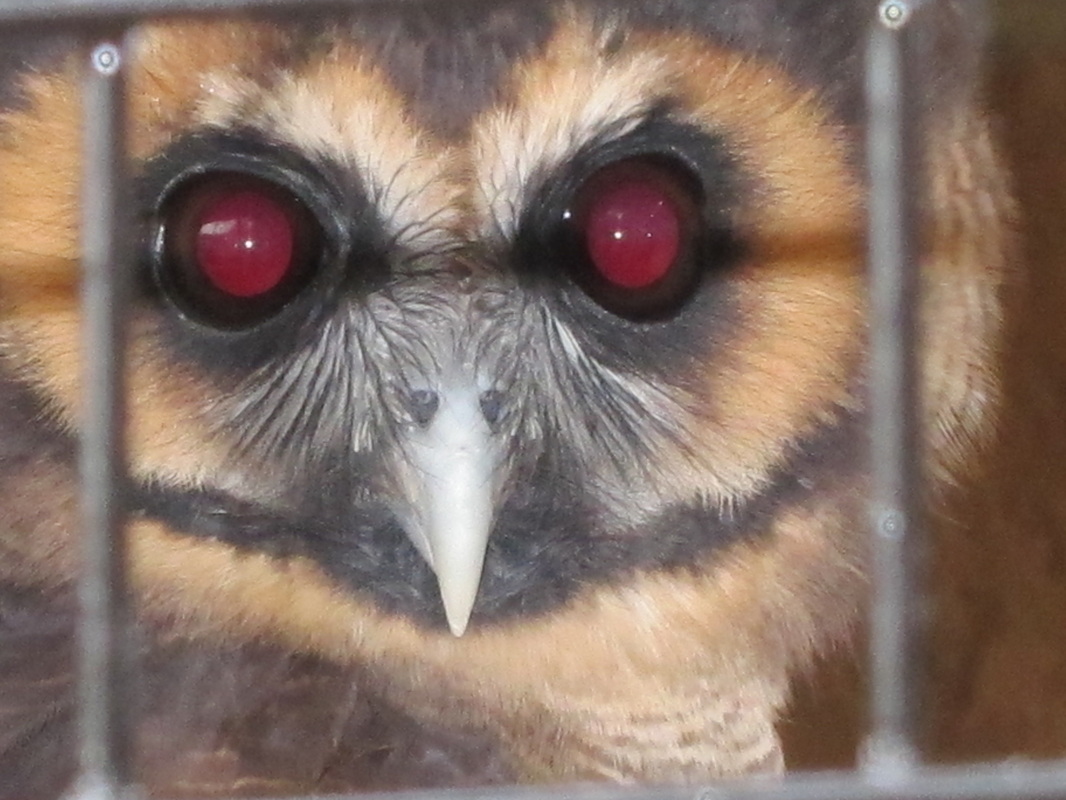 What's more, there are over thirty birds to discover: Kestrels, Buzzards, Hawks, Falcons and Eagles, including "Orla", the Golden Eagle. We were there to look and learn. Here are a few of the interesting facts we took away. Did you know…
Only the Tawny Owl makes the familiar "too-wit-too-woo" sound.
Eagles and Buzzards can spot a rabbit over a mile away.
A Golden Eagle can grip with a force of 1 ton with each foot.
Birds of Prey generally do not drink, they obtain fluids from their food.