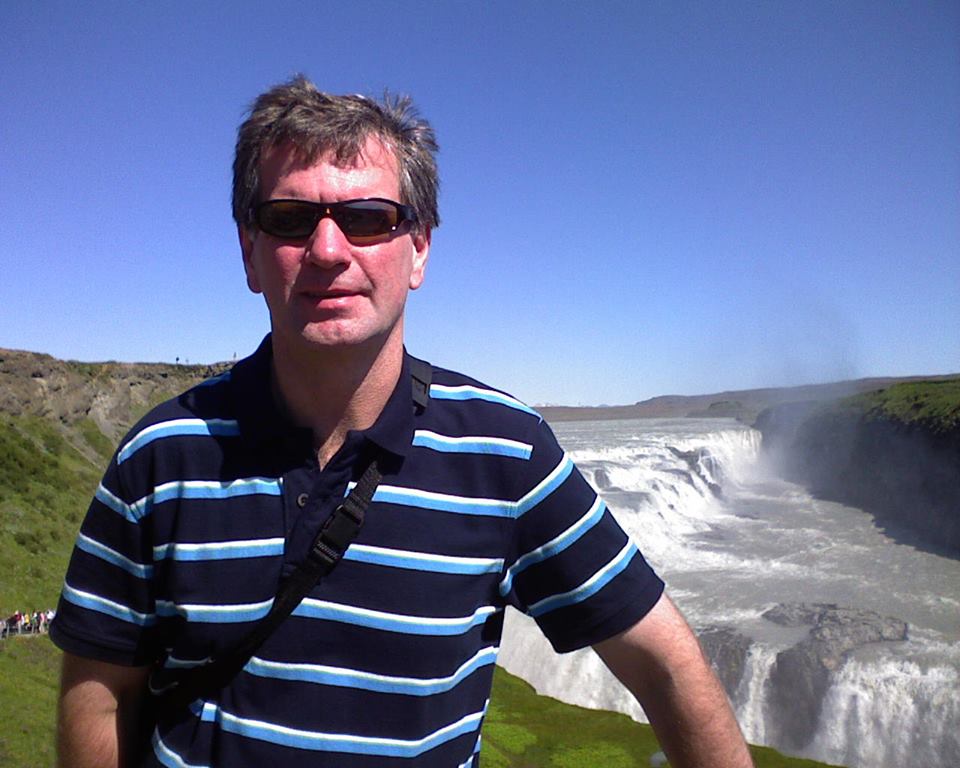 Welcome to Iceland, wonderful Iceland.
The island like no where else in the world . Watch my slideshow below and see some of the highlights.
After years stalling we finally made it to Iceland. We were not disappointed. What a wonderful place this is. Icecaps and glaciers, spouting geysers and steaming solfataras, volcanoes, raging rivers and magnificent waterfalls, a bevy of birds, cavorting whales offshore and much more are on your Iceland itinerary.
The Slideshow shows downtown Reykjavik.
Not like any other major capital city. More like a small town. Still well worth a few days visit.
Among lively Reykjavik's multitude of attractions are Hallgrimur's Church, geothermal baths and sizzling- hot nightlife. The Icelandic capital is the starting point for the Golden Circle Route driving tour through the southwest.
The mineral-rich Blue Lagoon is a 40-minute drive from the city. One of the highlights of your stay in Iceland.
We stayed at the Guesthouse BB44
Loved our stay there .We were made most welcome. Sigga booked all our trips. Which were teriffic . She also picked us up from the bus station and drove us to the guesthouse .Cannot fault the service supplied and hopefully return to Iceland in the near future. BB44 is nice and cosy guesthouse,located in quiet family house area.
Single,double and family rooms.Free pick up service at BSI Fly-bus terminal or domestic airport Reykjavik.

The image above is Gullfoss (The Golden waterfall) is Iceland`s most famous waterfall, and one of the natural wonders of the world. It is in the mighty glacial river Hv­t¡ (White river), just a few kilometres from another natural wonder, the world-famous Geyser. The enormous white glacial cascade drops 32 meters into a narrow canyon, which is 70 meters deep, and 2,5 kilometres long. It is a spectacular two-tiered cataract which hangs in the air like fine drizzle and forms a rainbow in the sunlight. In winter it has an unusual appearance when it becomes petrified in ice.

​
Eyjafjallajökull covers an area of about 39 sq miles.It consists of a volcano completely covered by an ice cap.
Iceland's most famous tourist attraction. The Great Geysir has been active for perhaps 800 years, and once gushed water up to 80m into the air.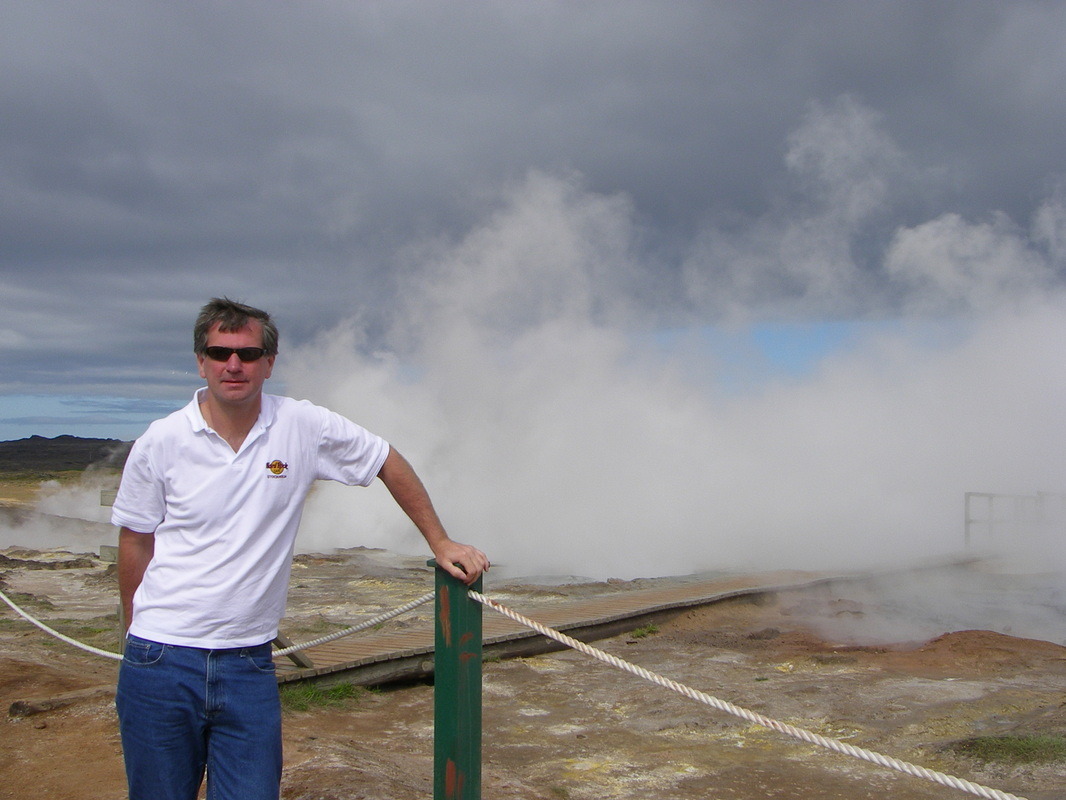 In 1976 a pool formed at the site from the waste water of the geothermal power plant that had just been built there. In 1981 people started bathing in it after its purported healing powers were popularized. In 1992 the Blue Lagoon company was established and the bathing facility was opened for the public.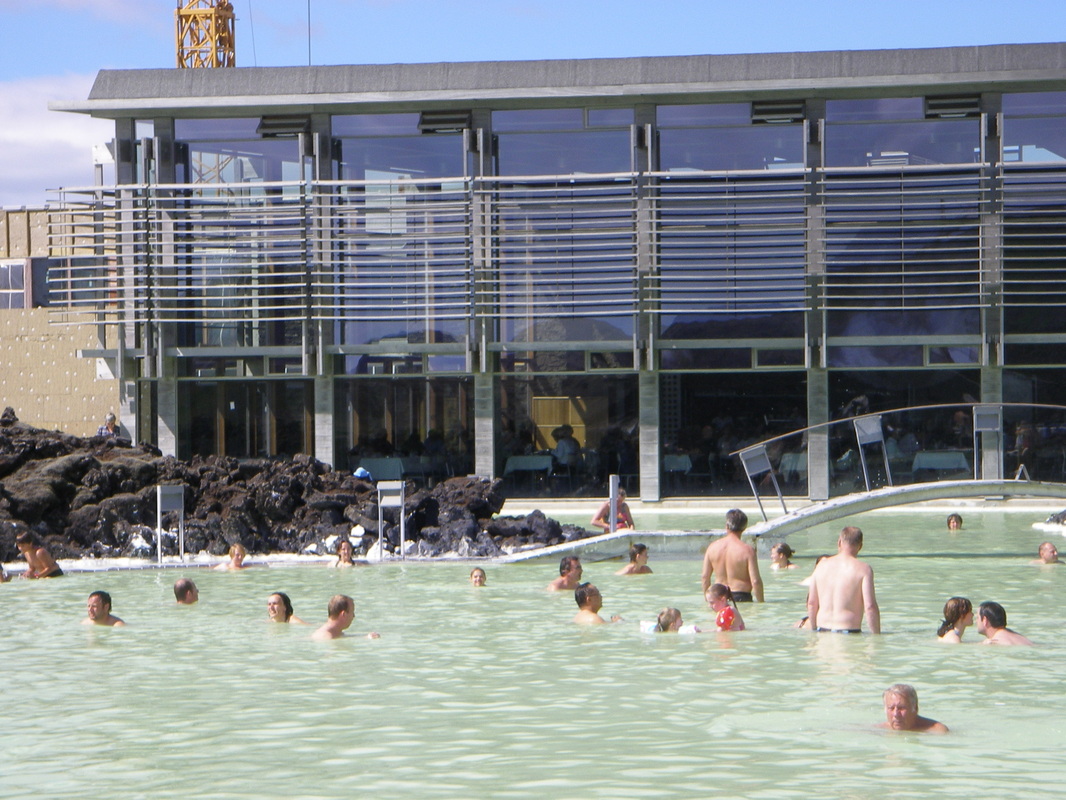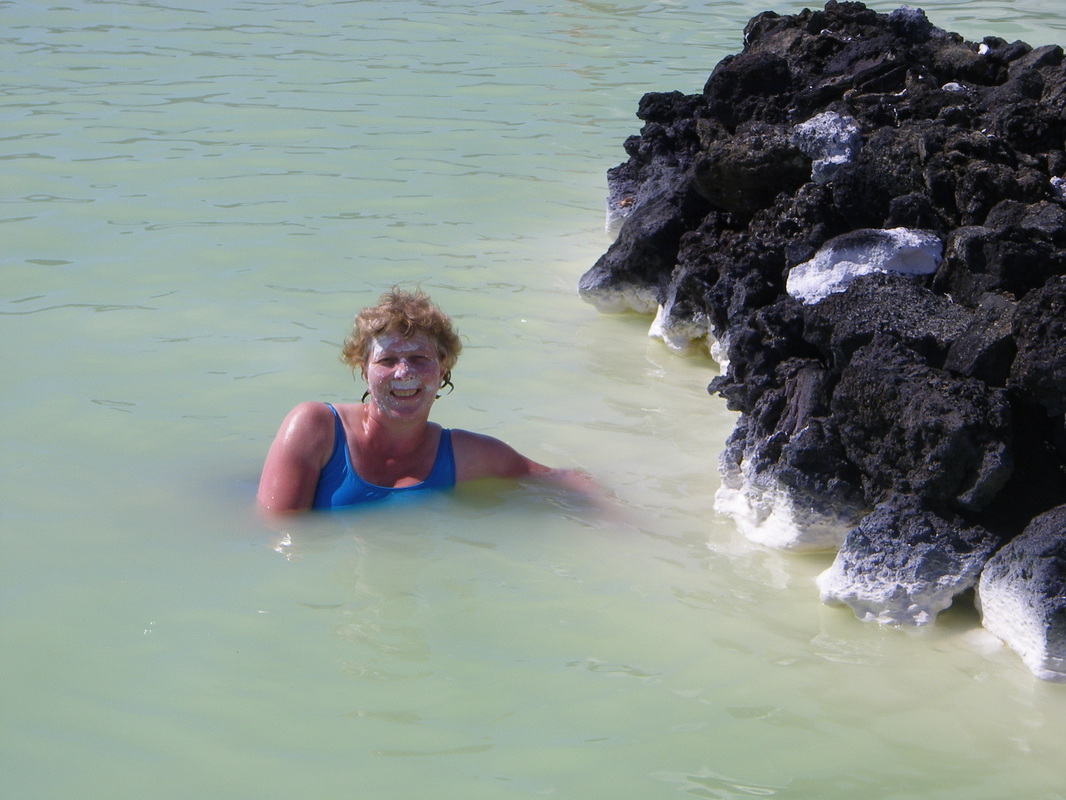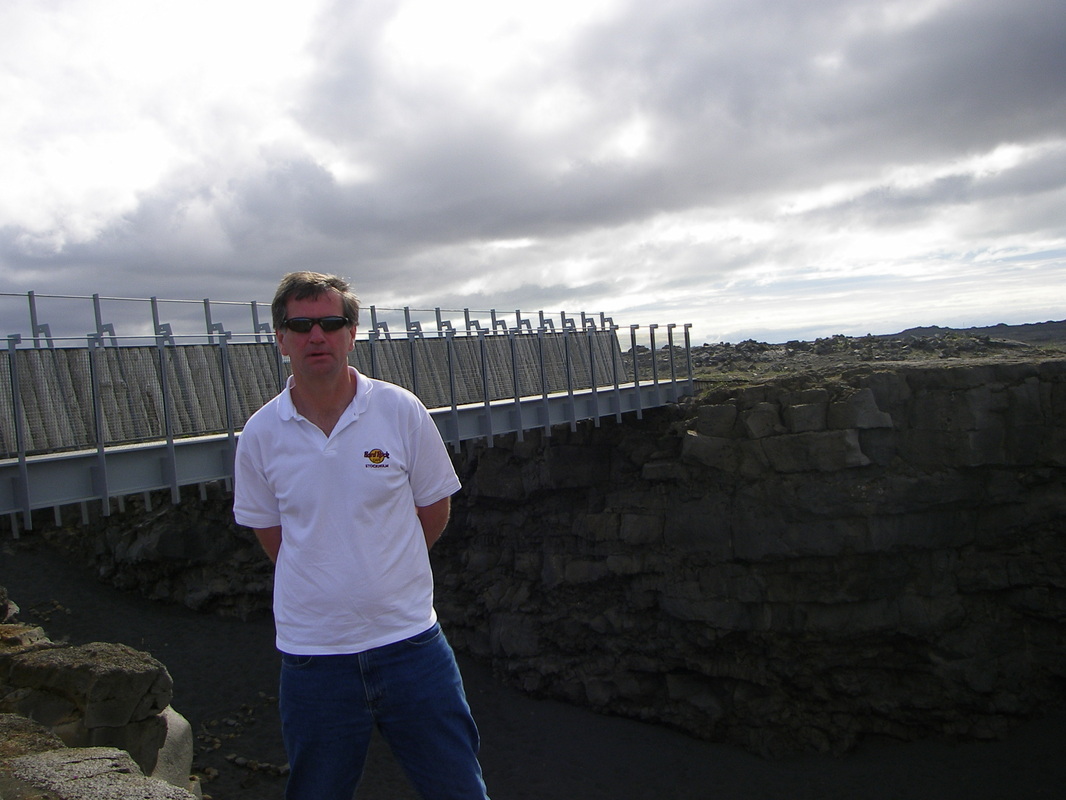 Thingvellir, where the Icelandic parliament Alpingi was established in 930. It is here in this geologically unique place that the slowly diverging tectonic plates of America and Europe meet.