Proud to say we sponsor Kadri through the World Vision charity. Kadri lives in Isame in Niger.
Isame is located in south-west Niger, on the banks of the river Isa, the local name for the Niger. There are 32 villages in the Isame community.
The climate is incredibly dry and rains have become increasingly unreliable in recent years.

Quality farmland was limited, and soils had become depleted. Overgrazing damaged the land and led to a loss of livestock productivity. Fallow land is disappearing and desertification is becoming a serious problem.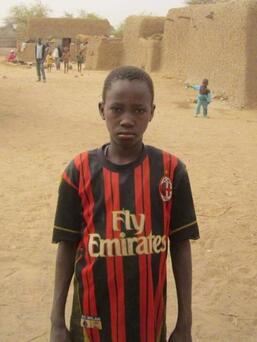 Charity has been part of my life for so many years.
Your heart should always get strength to help the less fortunate. I really don`t think you should bum about it. It`s a thing that should do naturally.I have used my love of travel as a tool for raising funds.I formed Glasgow`s famous Gallon Club to raise much needed financial help for Scottish charity.Charity pub crawls.It went on to raise £6000
Charity events
Glasgow`s Famous Gallon club was formed to raise much needed funds for Scottish children's charity. Here are some of events---