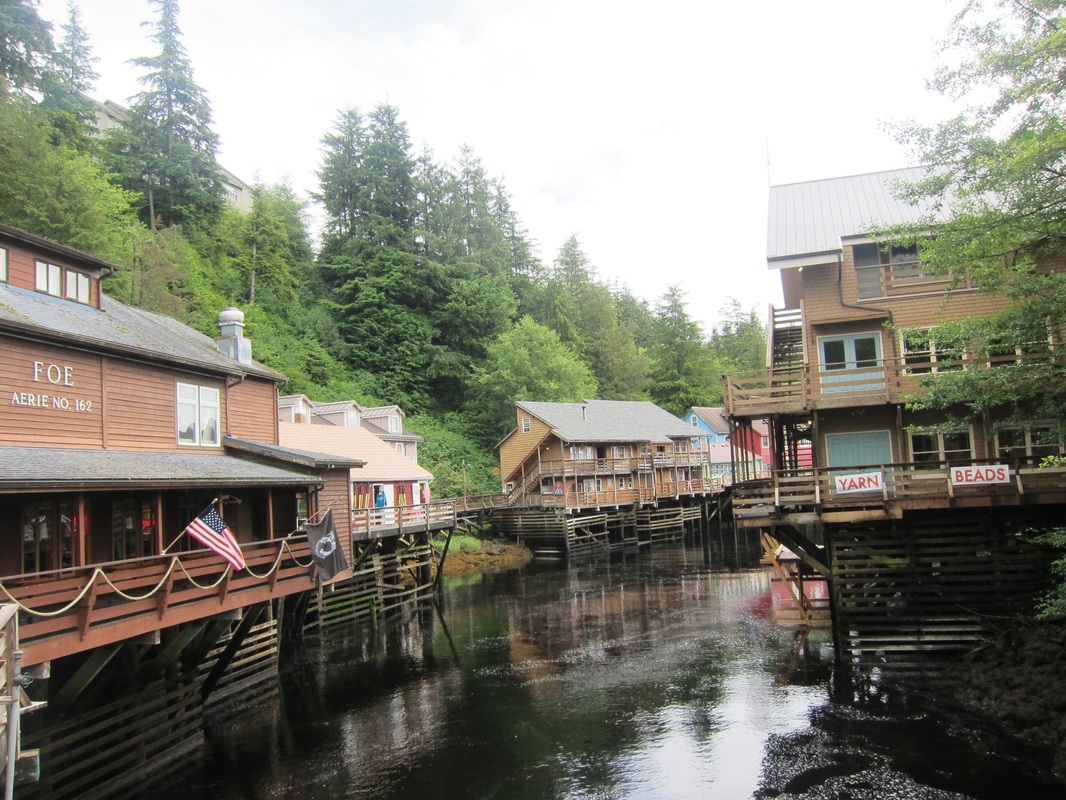 Ketchikan is located on Revillagigedo Island, 700 miles (1,100 km) north of Seattle, Washington and is surrounded by the Tongass National Forest. One of my favourite ports of call during our Alaskan cruise.
​Below is a short film to show you the whole town.

We disembarked our cruise early to beat the crowds.
Not the best day but it was dry.The average annual rainfall is 162 inches. We walked for miles.Was not that impressed with Ketchikan. The bald eagles were the highlights.We had a few beers with locals in the downtown saloon. We were asked what we thought of the town.Then we were informed that we had went the wrong way when we left the ship.
Creek Street is a tourist's dream. During the 20s and 30s this where Ketchikan`s brothels were.The street now is the centre of the tourism.
Scenic and historic, it also features shops in wonderful antique buildings. It offers something for everyone, whether you're a history buff or a shopaholic.
Ketchikan is known as "The Salmon Capital of the World."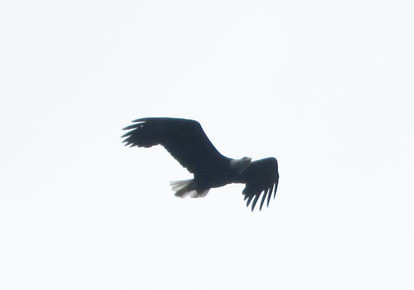 ​Ketchikan is an Alaskan city facing the Inside Passage, a popular cruise route along the state's southeastern coast.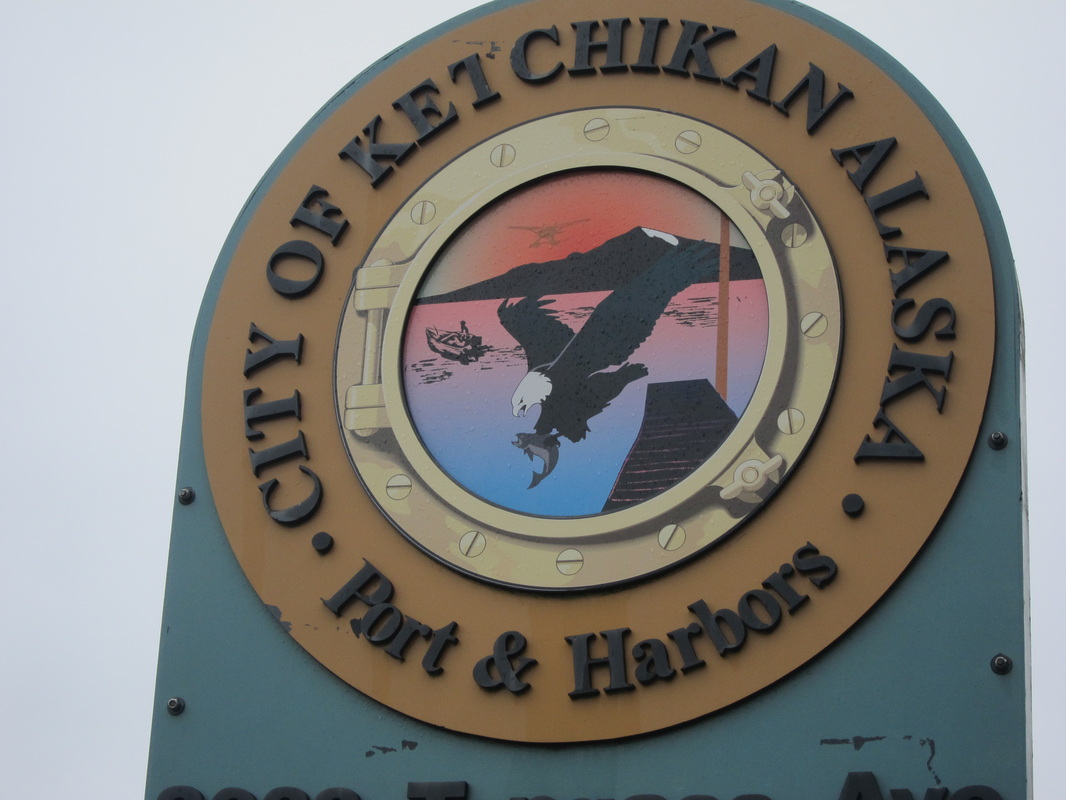 Ketchikan is known as Alaska's "first city" due to its location at the southern tip of the Inside Passage – it is the first city you reach as you cruise north, and for many visitors, their first introduction to the beauty and majesty of Alaska.