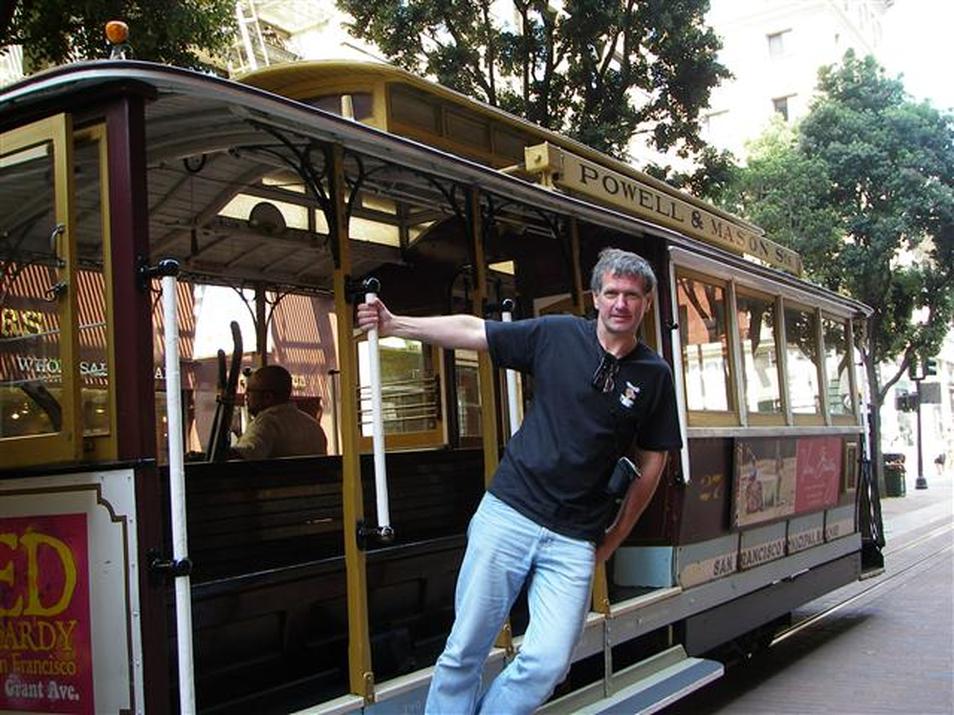 Why I love San Francisco

Many people have asked me why I always go on about San Francisco. I get the comment - no again. I have heard that story a hundred times. Oh here we go - You love the city by the bay. All in jest, but I most admit I do love the place.
My love affair with San Francisco started on our first trip back in 1983.

We booked our Greyhound monthly ticket well before our adventure was planned to start. In those days the post took ages to come. Especially from the other side of the world.
The lead up to our trip was spent hours reading up on America. I always seemed to enjoy finding out about the city by the bay.

San Fran was always in films and also many songs were written about it. It always seemed the most interesting place we planned to visit.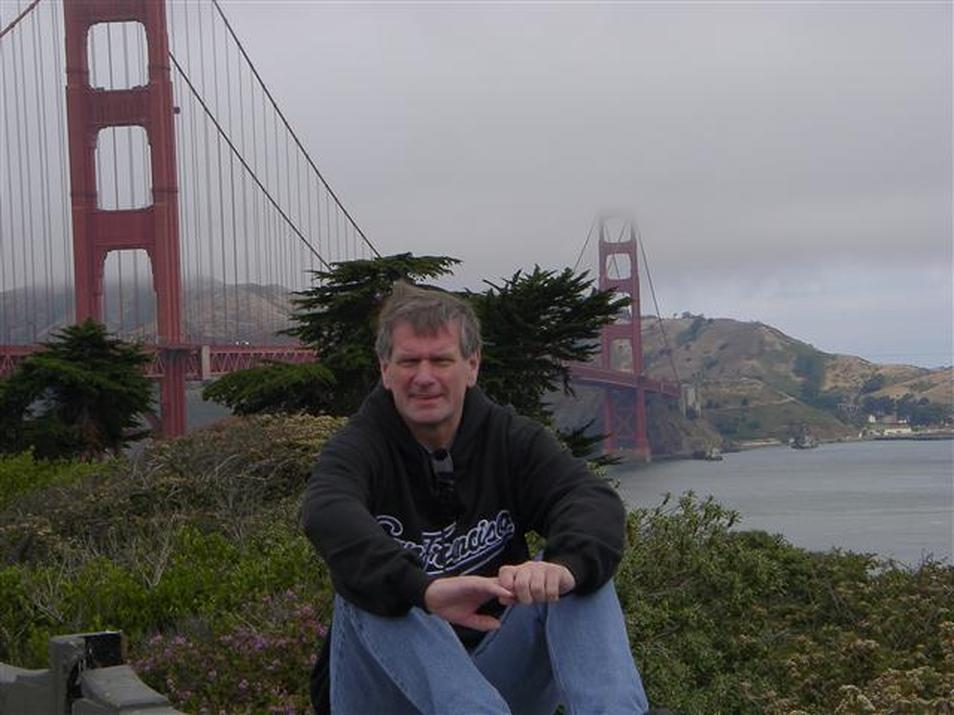 During our Greyhound trip we visited Las Vegas then went on to Flagstaff to see the Grand Canyon. After a couple days there we left for my favourite city. This was a long journey, very long journey. We passed through Sacramento/Lake Tahoe then on to San Francisco.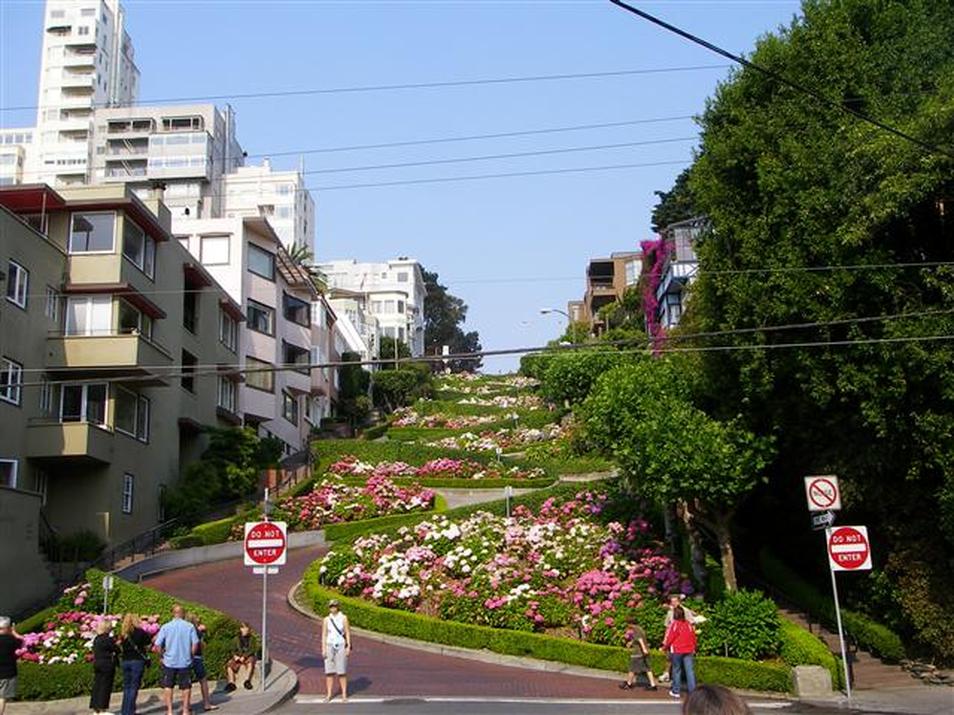 We arrived at night. Really never got the chance to have look around. The next morning we walked to the top of one of the many hills. Walking passed Lombard Street which is knicknamed The crooked street in the world. It is a steep, one block section with eight hairpin turns. When we get to the top of Telegraph Hill we look around and see the whole city in front of us.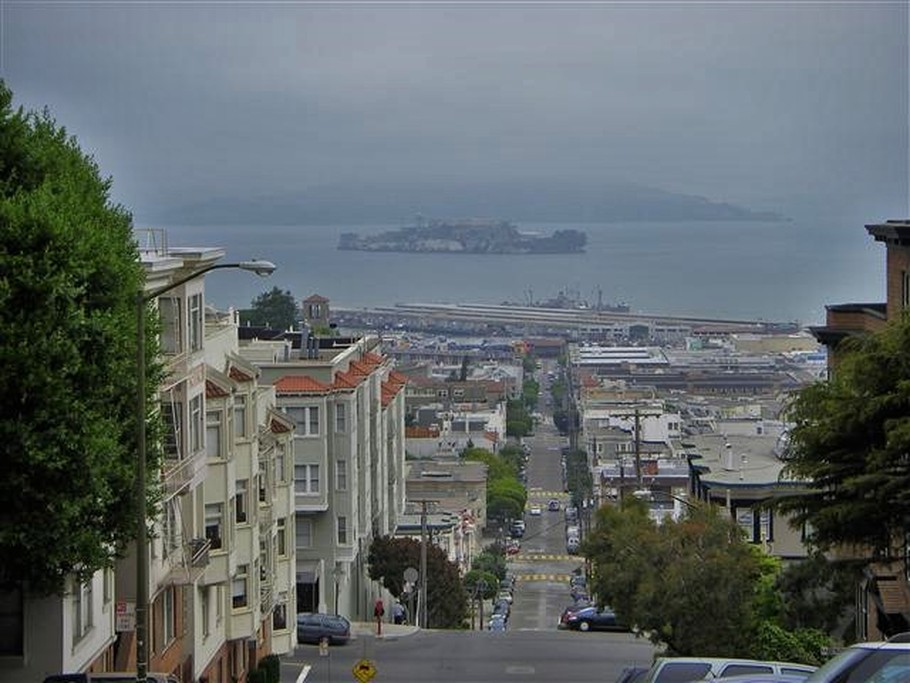 WOW it was just like the movies. The city where little cable cars reach half way to the stars. Alcatraz is in front of us . If we look to the left we can see the Golden Gate Bridge and to the right the Oakland Bridge. San Francisco never let us down.
We were so excited to explore. At the bottom we foumd the famous Fisherman`s Wharf. Fish stalls are everywhere and the famous sign is down here. We enjoyed a boat tour of the bay from here and I took a ferry over to Alcatraz. Nice start to our first trip to my favourite city in whole world.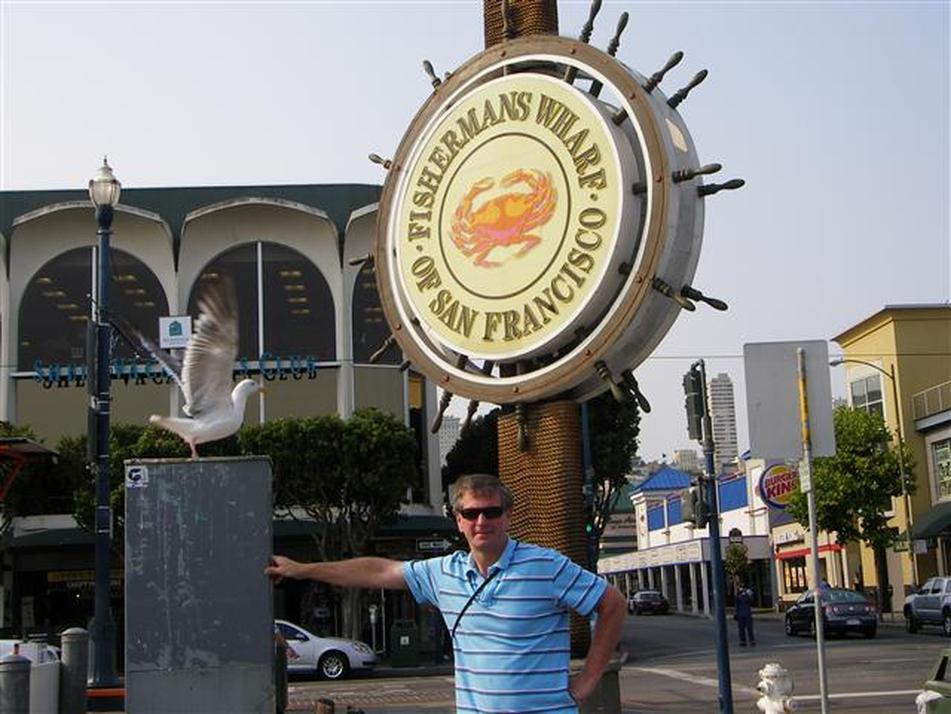 Walking is a fun way of getting from one neighbourhood to another but it can be
challenging but provides good exercise. Every hill has another view. The city is a amateur photographers dream. The city is anyone's dream.
Take a pizza in Little Italy, a curry in Chinatown or a coffee in Castro. All kinds of different people - all kinds of traditions - all in one city.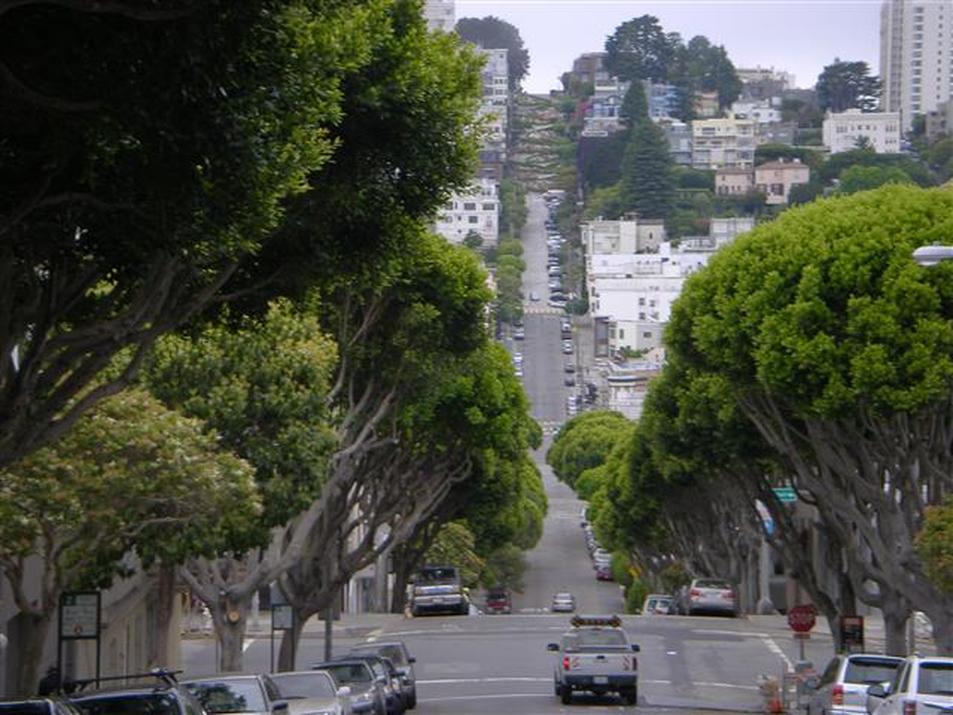 We returned many years later. The city by the bay had hardly changed and we enjoyed it just as much. Can't wait to return.