My Epilepsy History
Monday 17th August 2015
For over two years I have suffer from very strange turns. Annoying more than painful.
Would stop me in my tracks for a few seconds then I would carry on.This would happen every eight weeks. The day before I would know there was something wrong. I have been in many strange places around Scotland when I have experienced these events. Once at a meeting with visit Scotland in Leith ,Pub crawl in Glasgow and on the Arrocher Alps. I did try to hide them but got harder as times went on. I tried not to plan anything around the eight week cycle.
I did have many tests. Including a brain scan but no one would make a decision.
It all came to a head on Monday 17th Aug 2015 [pardon the pun]. I took a few of these turns.
first thing in the morning and felt shit. At 12.15 I fell back words and took my first full blown
Epilepsy turn. I was knocked out and lay for a few minutes until one of my friends in the work spotted me lying on the floor. After a short while an Ambulance arrived and took me over to the Southern General Hospital.
Eight stitches were applied to my head. I came round on the trolley taking me to the ward.
Didn`t have a clue where I was.
A few days before my head was back to normal. I had given it a bit of a bang. The stitches were dissoluble so that wasn`t a problem.
After a few tests the specialist asked to see my work`s ctv footage. This proved that it was a Epileptic turn.

Being diagnosed with this illness was a bit of a shock but as time passes I will get used to it. With the right medicine I`m sure I will get back out there exploring our wonderful planet.
Big huge thanks to the staff of the Southern General,B and M steels and the best family and friends in the world.
September 20
As l have not posted here for a wee while I thought I would post a short up date to my condition. Stitches out and cut is healing well.
Medicine I m taking to stop me having another attack is making me a wee bit sicky but nothing I can`t handle.Few headache but docs say that is normal.
Had a brainscan. After they found it .It was normal. Hard to believe
Next step --Awaiting to see if the drugs work. Have to wait 4 weeks from now
because that`s the cycle for turns for the last two years.
If drugs don`t work I will tie myself to the couch in the living room till the turns pass. Then it will another eight weeks of trying new treatment. Fingers crossed. Apart from that I m match fit and hope to be back at work if drugs work. Cheers Dougie
November 6th
Update to my Epilepsy. Well I was very pleased when I passed the eight week cycle.
This was the normal time for my queer turns. [for the last two years].
Everyone thought that`s great the Drugs must be working.

Sadly to say after ten weeks I took a turn. In fact 12 turns on the first day.
Like normal- my body would fix it`s self over a few days. Strange --the day after
I am always on a complete downer.

I went to the Doctor to explain I had taken my turns but not a full Epileptic fit.
I thought he might up the doze of the medicine but he said no.
I have been waiting 10 weeks now for an appointment with the Hospital.
The Experts. So I phoned. They said I was on a waiting list and would be seen within the next two weeks. I am now in a bit of a stalemate. Have to wait on the Southern General.
I wonder if my drugs are the one for me as I am stilling taking turns.

Got to just keep smiling and time will be a healer. Thanks for all your support.
Thank god for the Suffering General Hosp.
Nov 16th -- You will be getting fed up with me going on about ma heed.

A lot of time has went by since my full blown seizure and my stay at the Southern General. Finally I got my appointment at Neurology.
In case you don`t know---
What is neurology?
Neurology is the study of the nervous system and the diagnosis of conditions that affect it. The nervous system comprises of the brain, spinal cord, nerves and muscles.

Dr Murray spent a while asking all sort of questions. She decided to up my medicine. As I had a three day cluster of small turns two weeks ago. Doc told me they were called Peti-Mal seizures. After two years this was the first time I had heard this name. It is a turn that you lose awareness and stare into space. After about ten seconds you come out of it. It was a full blown attack that had put me in hospital.

I have been suffering from forgetfulness[If I forgot your birthday sorry].
The experts say that is not unusual for bad knocks to the head.

So finally I am learning and it`s finally making sense. Only problem is the drugs are a guessing game. I`m at present on a drug called Lamictal. If this does not work.There are other drugs out there to fight Epilepsy. Only problem it all takes time.

The tablets have side affects but after a while that dies down. They have been upped so I expect a bit discomfort.

Visited my own doctor and he explained the hospital report. He advised me I could not return to my job as there had not been enough progress.

There are a lot worse illness out there. Through time I will be match fit.

The reason for these blogs are to save myself explaining the same story over and over again but feel free to ask any questions.


03/12/2015
Epilepsy awareness night
Another great night at 29 studios in Glasgow. Tonight was a charity function.
Everything raised went to Epilepsy Scotland. Carol Smillie was the host.
It was live on Periscope and we were invited to Tweet live on Twitter.
All credit to all who organised and took part in this. Raised my education in epilepsy. Thank you Kev and the team.
April 2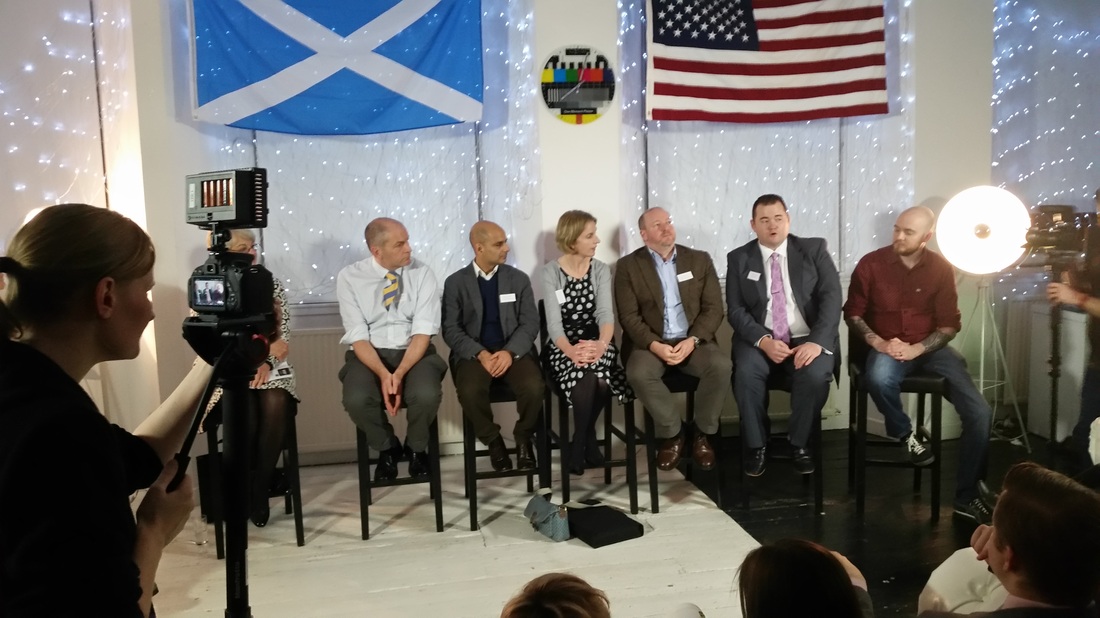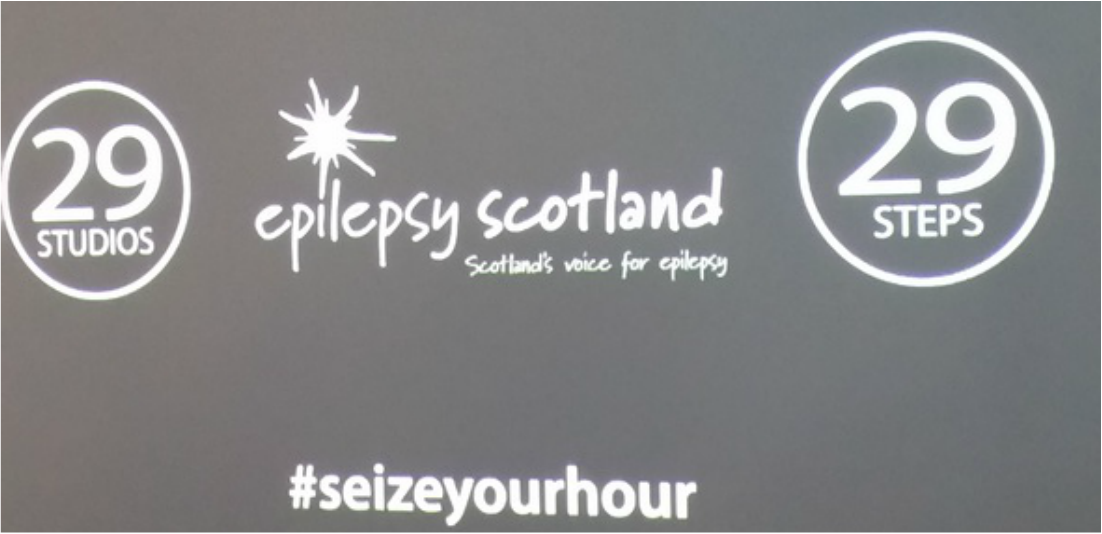 During the evening I have been taking my Epilepsy turns and a few this morning.
​I have been advised by hospital and doctors not to leave home in case I take full blown seizure. Really Really fed up as I was really looking forward to our Glasgow project.It is exactly eight weeks since I had last turns. Last night I had the feeling I normally get. During the night I was right. Really cheesed. Hope everyone has a great time in the city. I will look forward to reading and seeing your trips.
I will a blog anyway with my knowledge and info I already know or wait to this blows over around Monday/Tuesday.
Big huge thanks to Kev and the team at 29 studios and Clare at Kelvingrove.
Have a great Glasgow everyone.
Sorry again Dougie