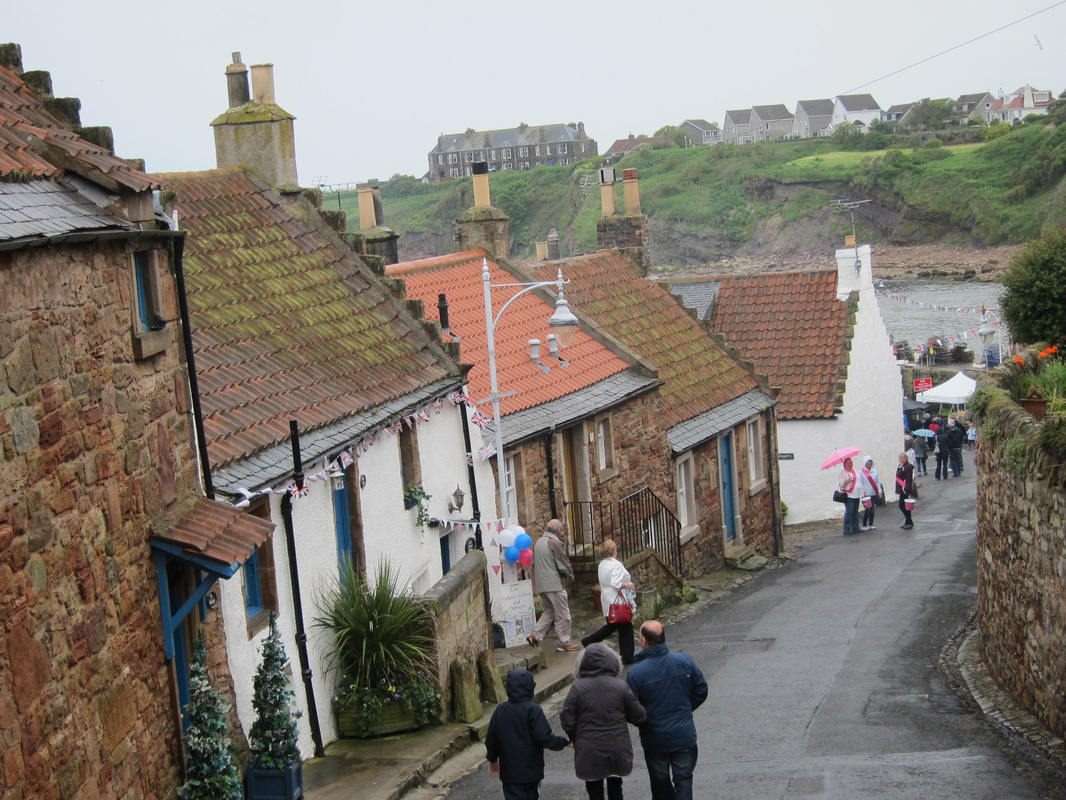 Crail
Lovely small fishing village in Fife Scotland . When driving the tourist route on the North side of the Firth of Forth you must spend time in Crail. Crail has a super Harbour and it`s known for selling shellfish straight from the sea. Robert Stevenson was responsible for the west pier . It is thought that the name Crail dates back to the Pictish period Robert the Bruce granted permission to hold markets on a Sunday, in the Marketgait, where the Mercat Cross now stands in Crail. The decision caused such outrage in religious circles that John Knox delivered a sermon at Crail Parish Church in the Marketgait damning the fishermen of the East Neuk for working on a Sunday. Despite the protests, the markets were a huge success and were amongst the largest in Europe.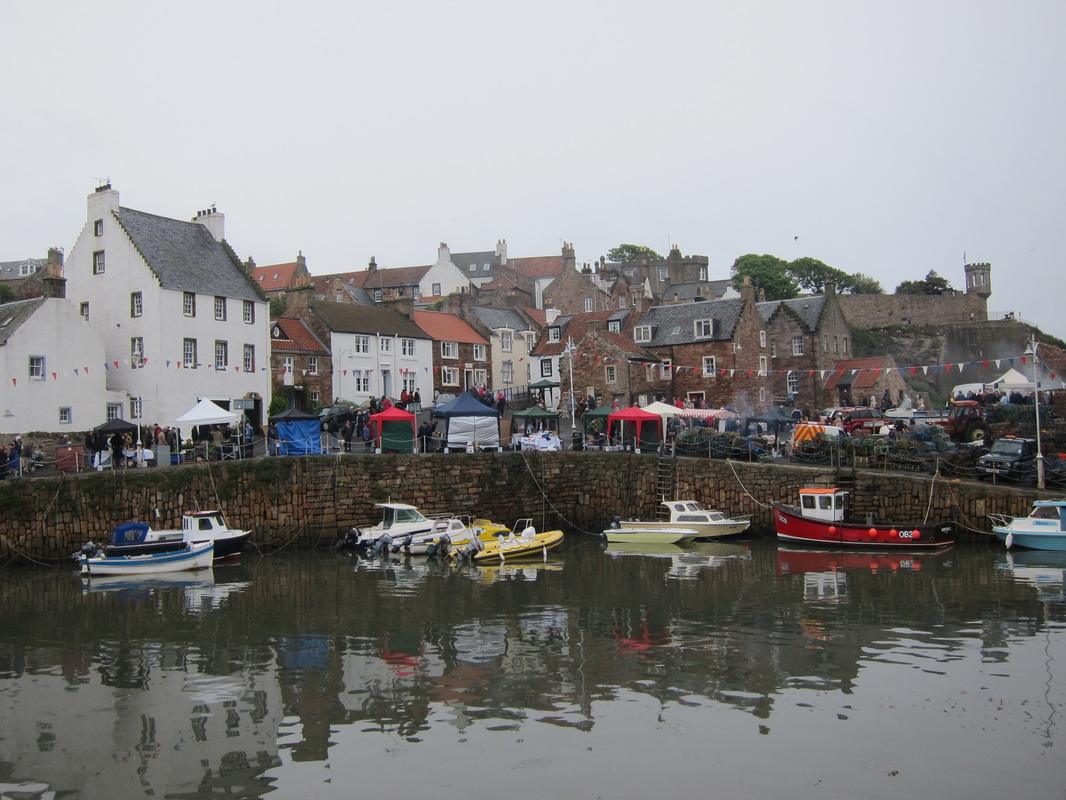 Crail Food Festival 2012
We made a point of travelling to Crail on the day of the Food Festival. A friend of mine had invited me through to see what was happening on this special day in the Fife village. Susan McNaughton who is the social Media manager of the Festival had told us all about the event but we wanted to see it for our self. Crail Food Festival is a community event, currently run entirely by volunteers.

l4th Annual Crail Food Festival 14 – 15 June 2014

Another fab day out in my beloved Scotland. We set out early doors. Not really my field but hey who doesn`t like quality food. After a brief stop in Pittenween we arrived in Crail around lunch time . First stop was the Community Hall (Indoor Market and Tasting Hall).After that I walk to Crail Kirk Hall ( Chefs Demo Theatre )The Festival is very popular event which pulls together exhibitors, chefs and food experts from Crail and the surrounding area. Two days of food tasting, sampling, cookery demonstrations, music and family fun. The images below I have tried to show what a happy event this is.
More info visit the festivals website ----
http://www.crailfoodfest.co.uk/