WEEKEND BREAK IN BERGAMO MARCH 2007
Lake Como is one of the famous Italian Lakes destinations, not far from Milan in the north of Italy. Lake Como is long (50km), slender and extremely deep. The southern end forks into two long 'legs', with the picturesque town of Bellagio situated on the promontory between them.
Varenna is a peaceful resort, smaller than Bellagio and also very beautiful. You can admire views from the Castello de Vezio or simply relax by the lakside. Varenna Tourist Information Office is in Piazza San Giorgio.

Lecco is a rather commercial and industrialised town on the least touristy section of Lake Como, the fiord-like eastern branch of the lake. However, the town has good public transport, good opportunities for serious mountain-walking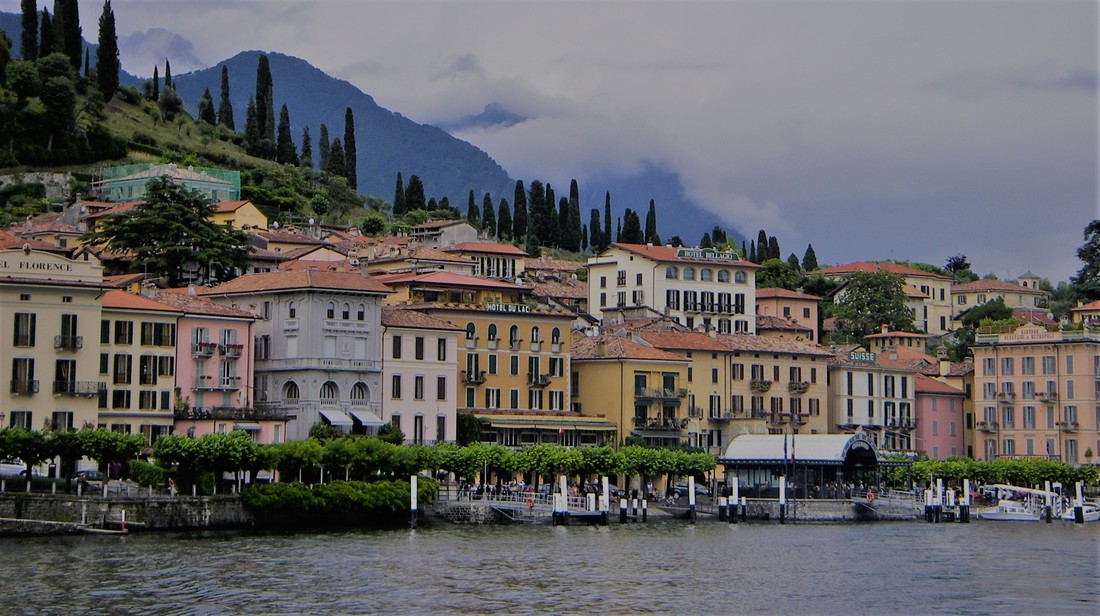 We flew with Ryanair into Milan.Stayed in Bergamo and daytripped to Lake Como.Train travel in Italy is easy to use.
We believe that everyone ought to visit Bellagio at least once in a lifetime. It is that perfect small town which has just the most wonderful views across the lake to the beautiful gardens of the Villa Carlotta and spectacular mountains that sweep down to the water's edge. It sits on a fork in the lake and has an air of quiet dignity.