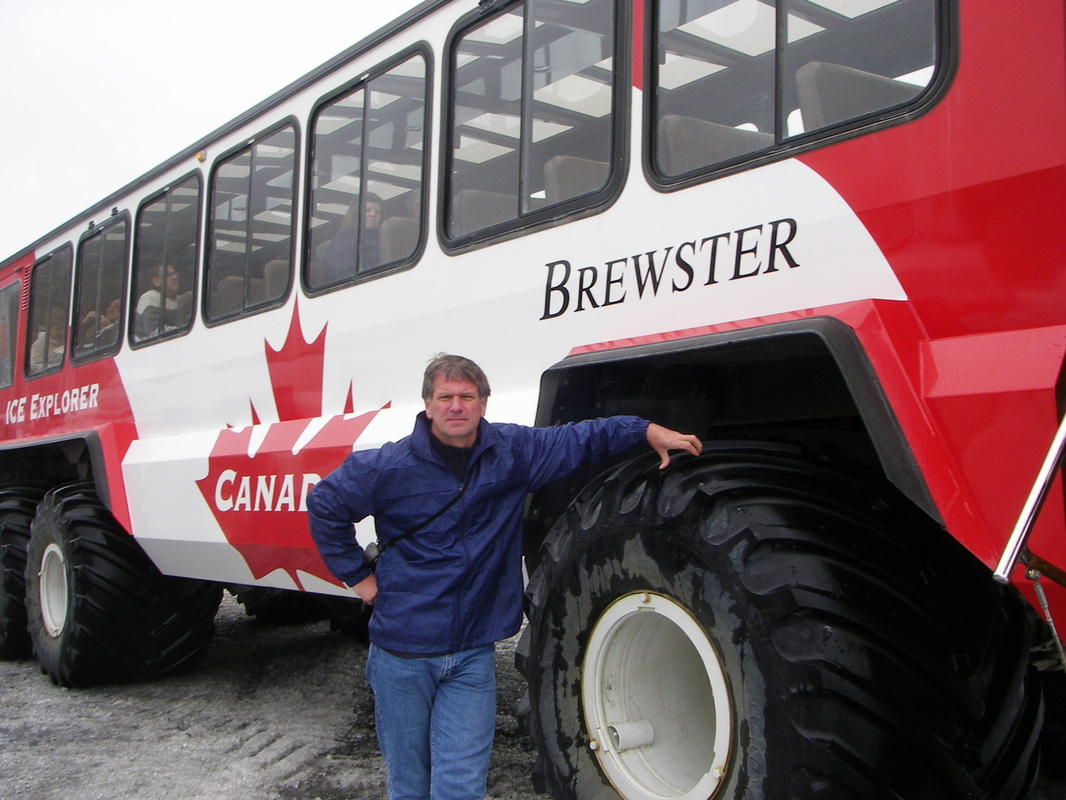 Columbia Icefield July 2009

What a fun day trip from our base in Jasper. Very strange feeling walking on the Glacier. Strange also I never fell on my backside. I am am famous for slipping during the winter back home in Scotland.
During the summer months visitors to the area can travel onto the glacier in the comfort of large "snowcoaches". The Columbia Icefield is also a major destination for ski mountaineering in the winter months.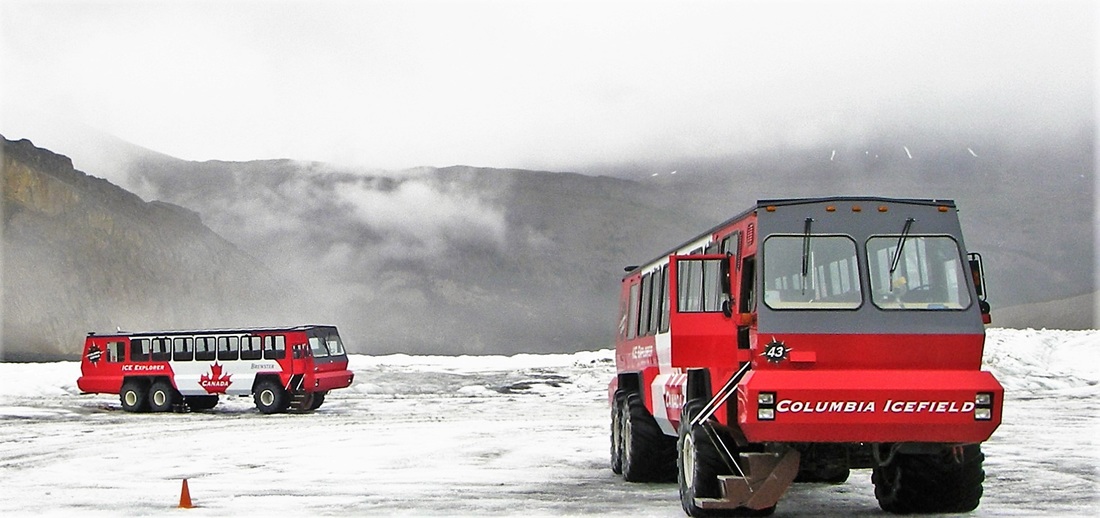 The Columbia Icefield is an icefield located in the Canadian Rockies, astride the Continental Divide ofNorth America. The icefield lies partly in the northwestern tip of Banff and the southern end of Jasper National Park. It is about 325 km² in area, 100 to 365 metres (328' to 1,197') in depth and receives up to seven metres (23 ft) of snowfall per year.
The Athabasca River and the North Saskatchewan River originate in the Columbia Icefield, as do tributary headwaters of the Columbia River. As the icefield is atop a triple Continental Divide these waters flow ultimately north to the Arctic Ocean, east to Hudson Bay (and thence to the North Atlantic Ocean), and south and west to the Pacific Ocean. Hudson Bay, in some watershed divisions, is considered to be in the Arctic watershed, in which case this would arguably not be a triplecontinental divide point.