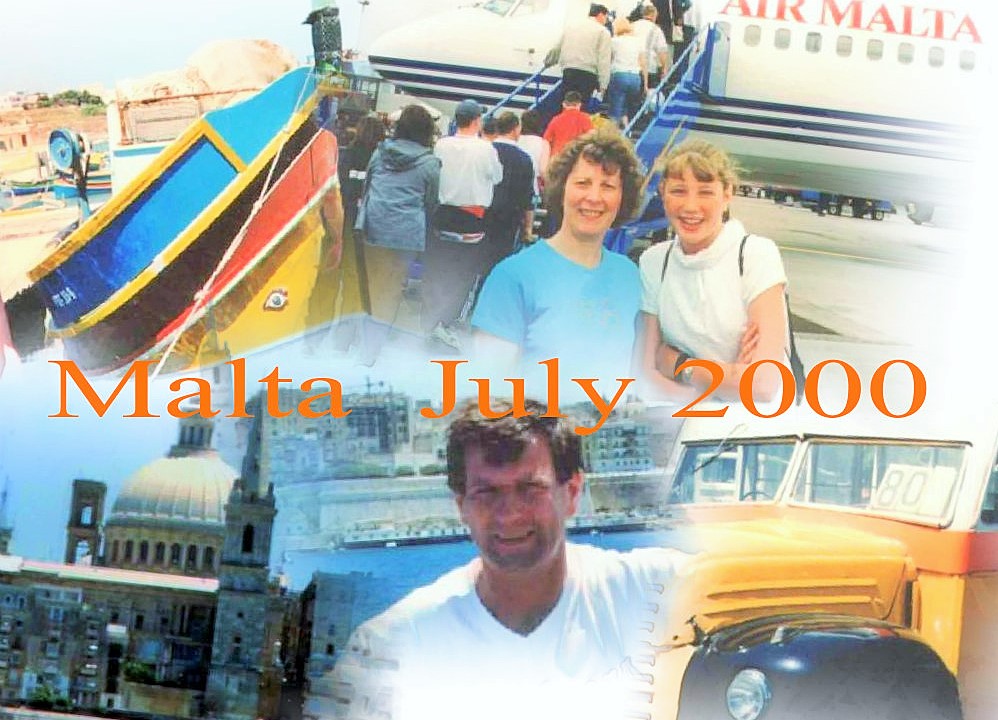 Sorry photo`s are not perfect but hope fully you will understand the old style small open and shut camera`s did not produce the best quality

July 2000 we took our family in Malta. Staying in Paceville St Julian

We stayed at the La Vallette Resort Hotel Paceville is very much a resort area, consisting mainly of holiday accommodation and has the biggest concentration of bars and clubs in Malta. Vibrant and teeming with locals, European and Scandinavian youthful souls, it sets the night scene in Malta. Facilities range from state of the art clubs, live music bars, ethnic restaurtants and bars. Most places stay open quite late and fast food outlets provide fuel to those on a bar/club crawl.


Traffic in Malta drives on the left. Car ownership in Malta is exceedingly high, given the very small size of the islands; it is the fourth-highest in the European Union.