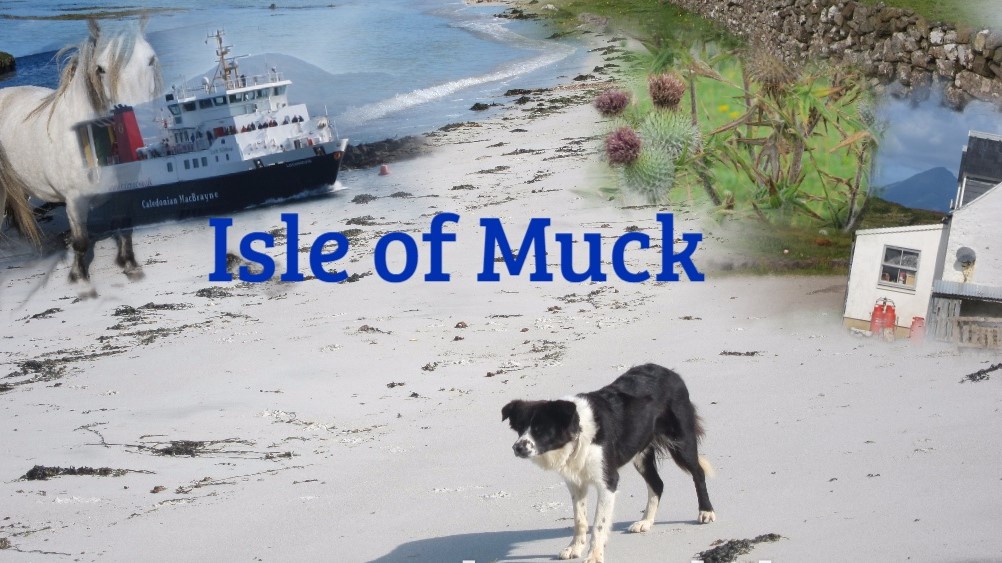 Welcome to Muck Sept 2015
After a super ferry trip from Mallaig I arrive at Port Mor in Muck. The island
is the smallest of the group known as the Small Isles.Which is also part of the Inner Hebrides. It`s only measures roughly 2.5 miles
in length. There`s only about around 30 of a population. The island's only road is about 1.6 miles long. It connects the port to the sandy beach at
Gallanach.
.* visitors are not normally permitted to bring vehicles to the Small Isles*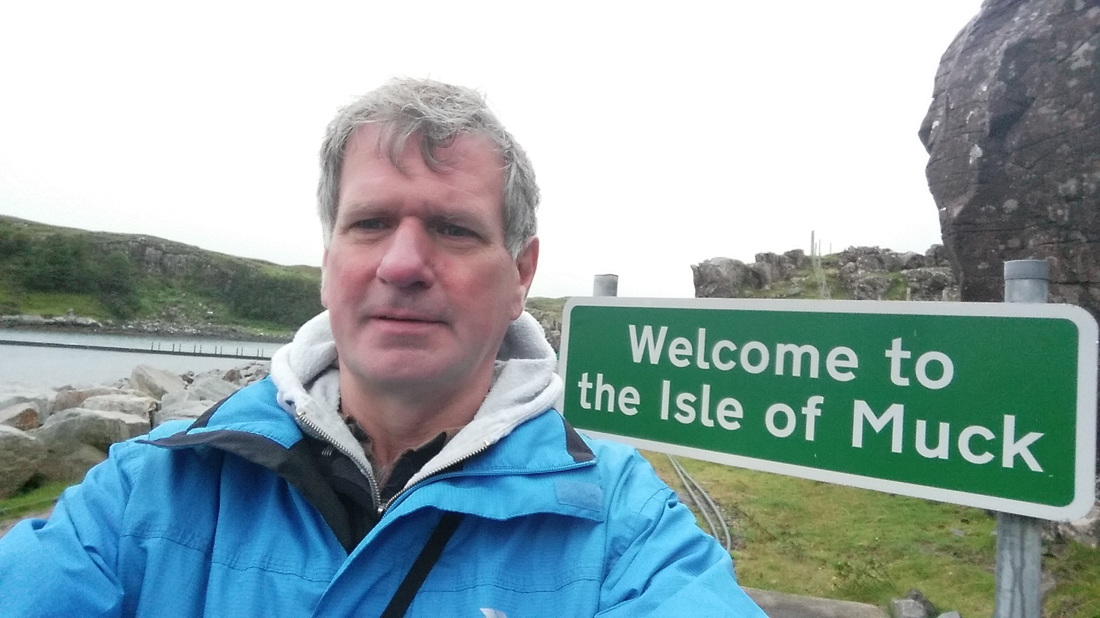 MV Lochnevis links Muck with the Small Isles of Canna, Rhum and Eigg, with the mainland port of Mallaig. The journey takes around 2½ hours. During the summer months the islands are also served by Arisaig Marine's ferry MV Sheerwater from Arisaig, 10 miles south of Mallaig.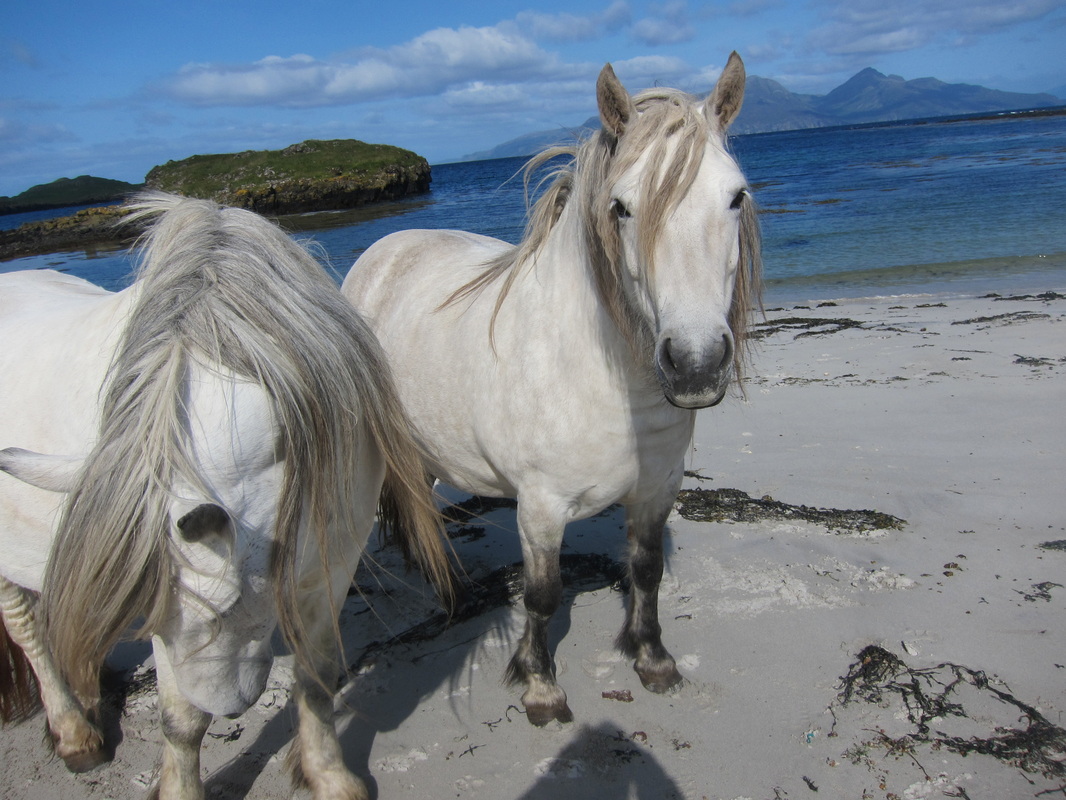 The island is provided with 24 hour electricity by the community wind-solar electricity scheme. Until recently the island only had electricity 10 hours/day.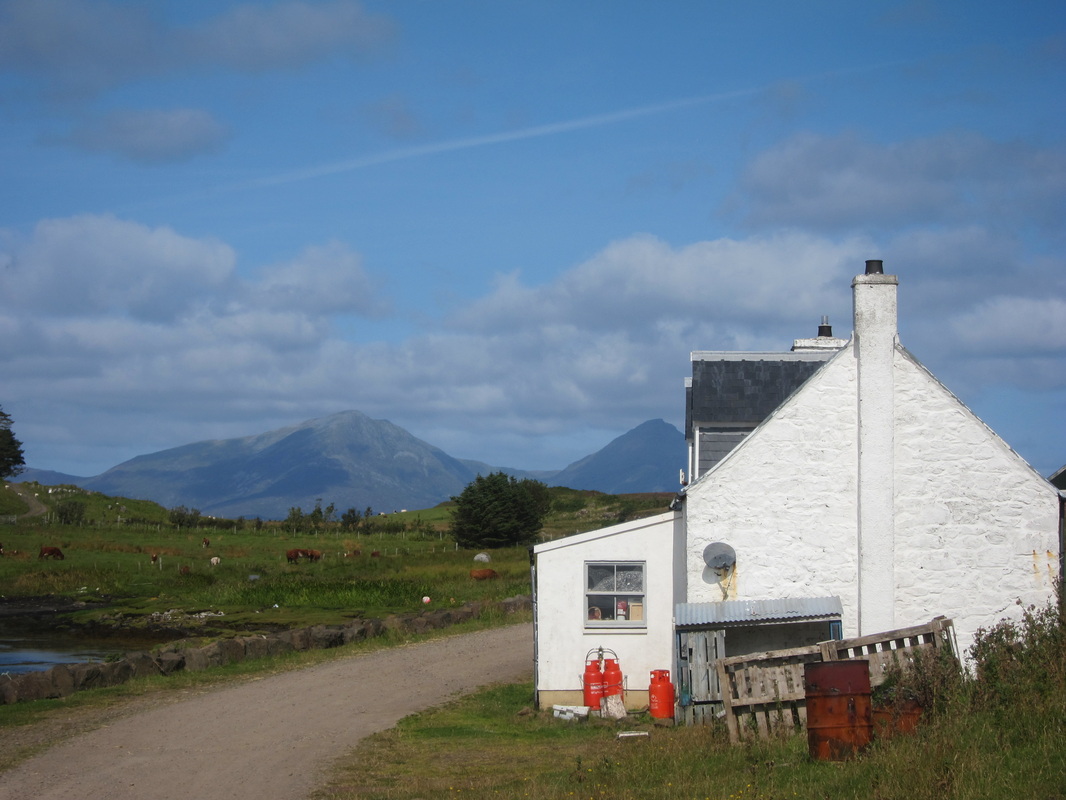 The Craft Shop is situated in the main settlement of Port Mor and during the summer months is the centre of activity for both locals and visitors alike.I had a pot of tea and a piece homemade cake.
Godag House made me so welcome.They treated me like a friend.Cooking me a super dinner and hot breakfast.Nothing was a bother.
Godag House
Bed & Breadkast is a comfortable family home, about half way Port Mor and Gallanach, with views of
Rum
,
Canna
and the Outer Hebredes. Dinner (using garden vegetables when available) is available. Tel. +44 1687 462371.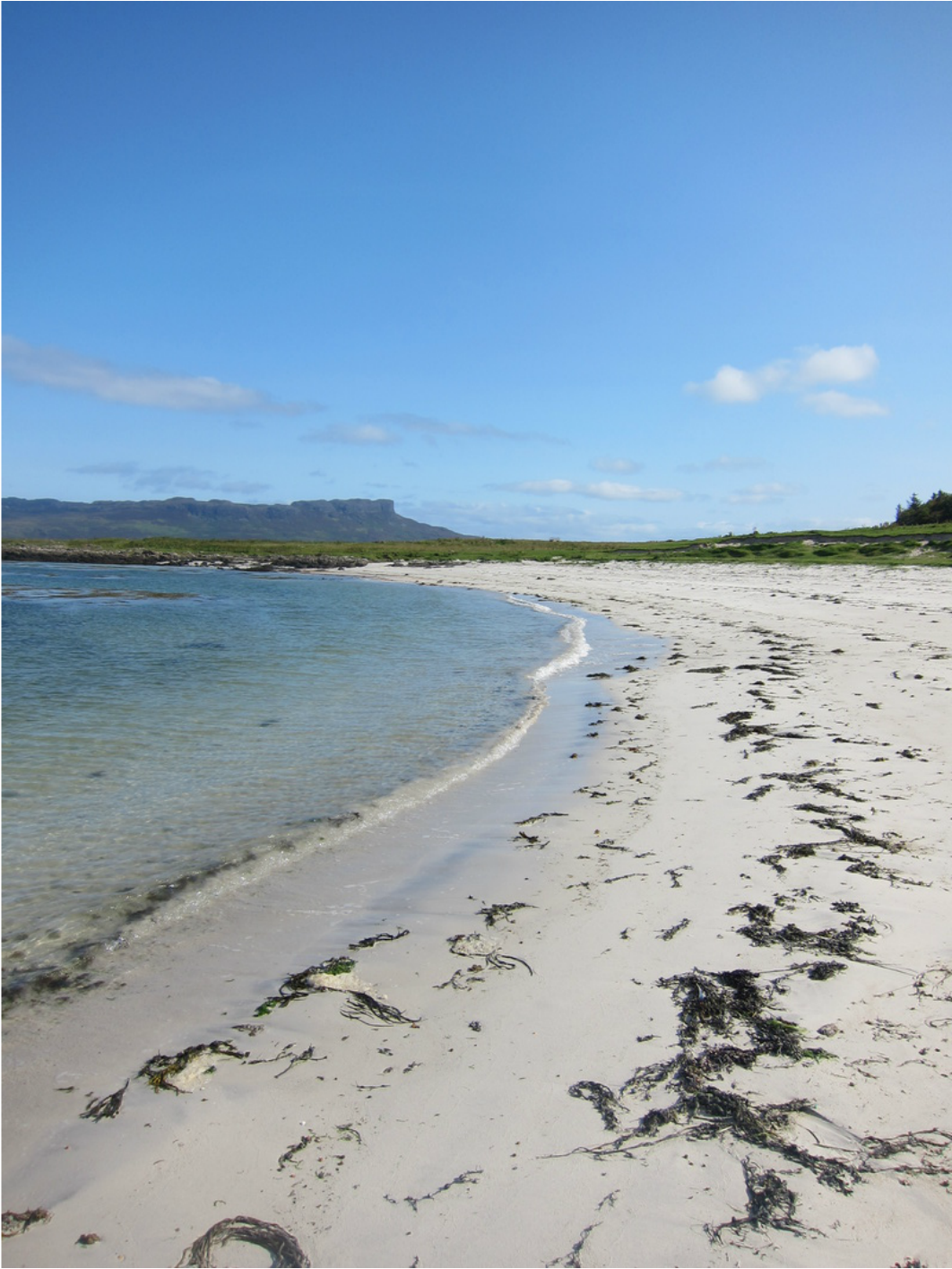 Gallanach beach is stunning.The day I was there I had the beach to myself,Four white Shetland ponies and a friendly Collie dog.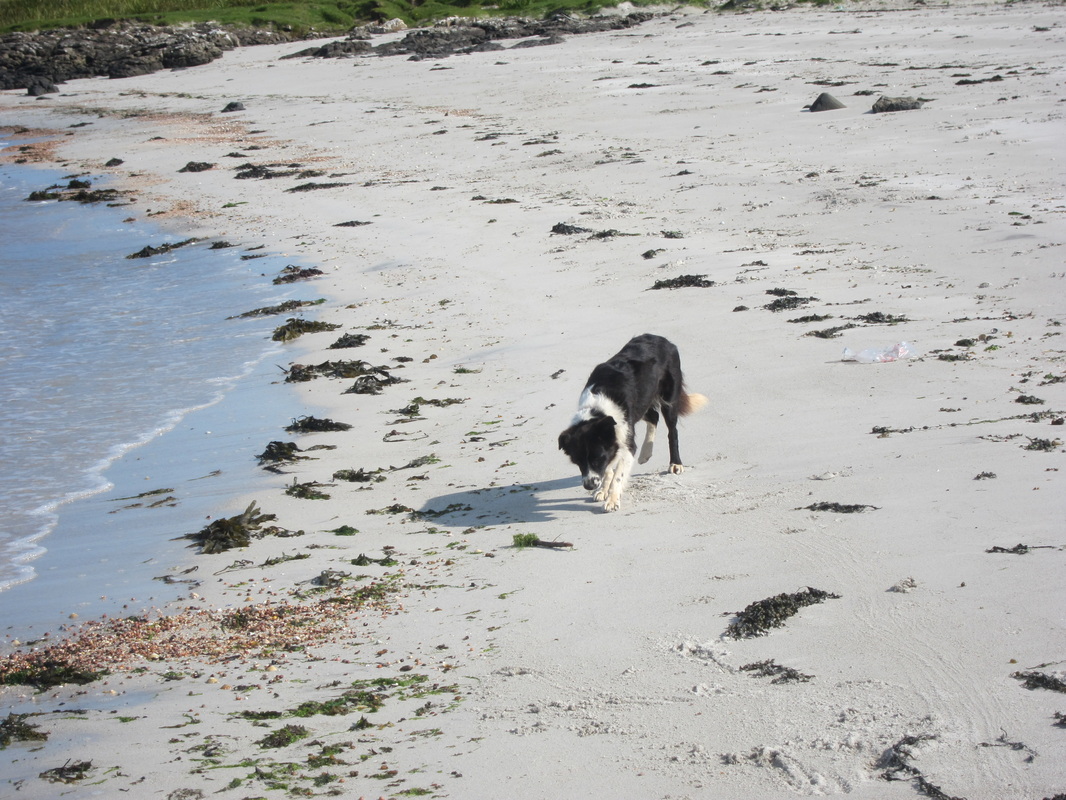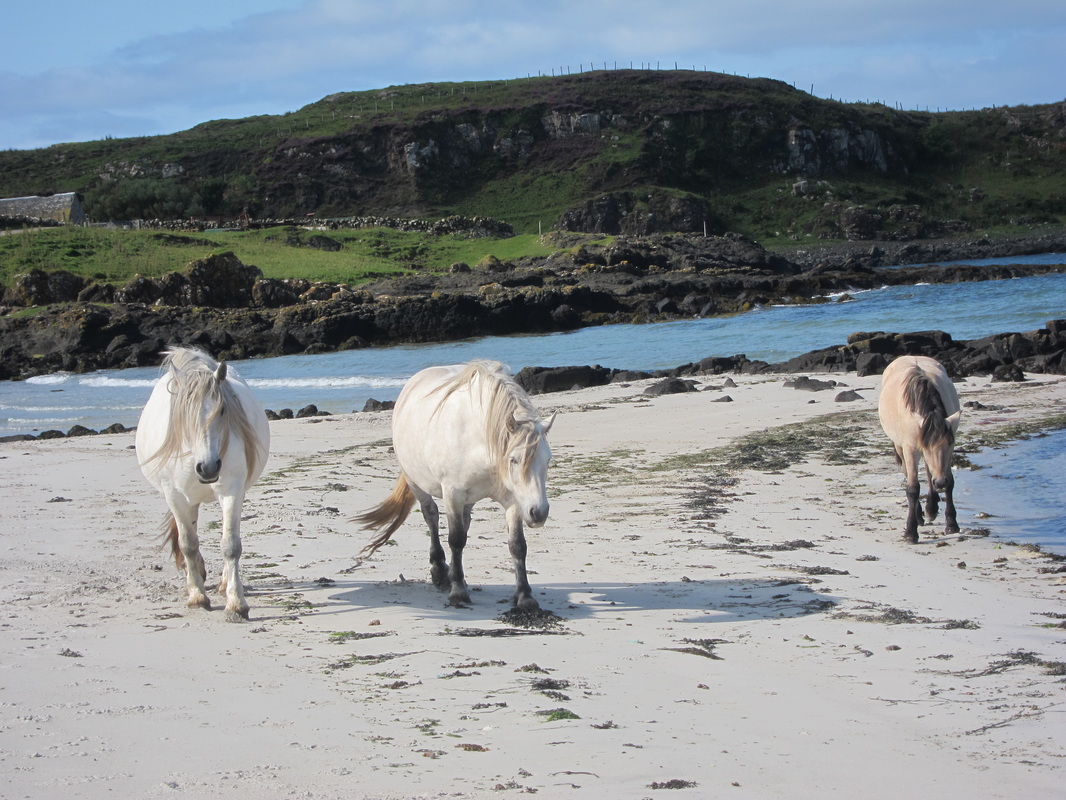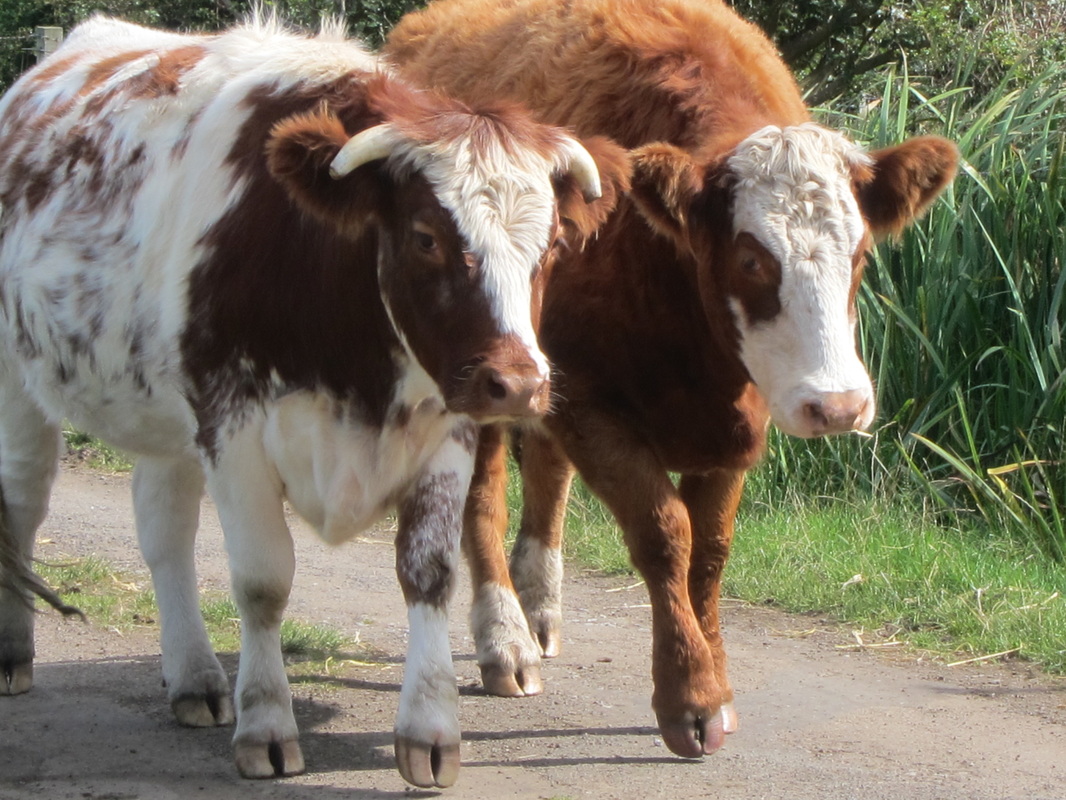 Above a couple of the friendly locals.Below stunning farm land.