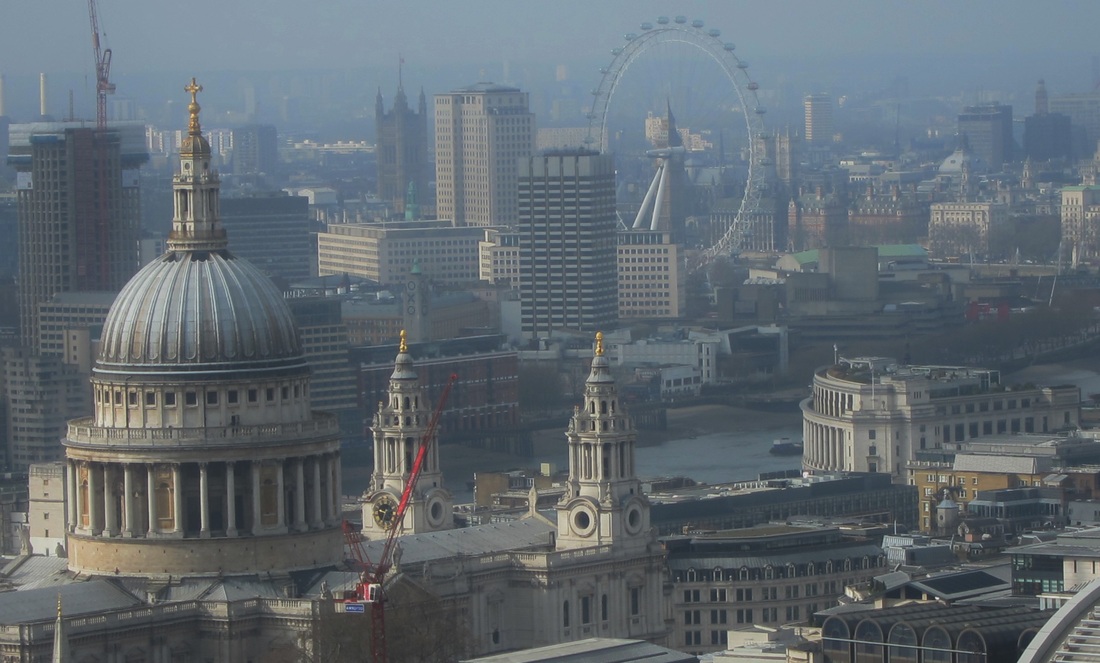 London a birdseye view----
March 2014

When you`re heading to Eastern Europe and you have to change flights in London.
Why not take a few hours in the city to see the sites or have lunch with the locals.
Leave you`re self plenty of time to transfer from airport and city and back.
We had time spare on route to Vilnius in Lithuania. I was fortunate to have worked with Corus. Their head office in UK was in London. We were invited up to their skyline office. What a view. Right across the city. Have a look at my pictorial blog.
See how many famous buildings you can spot.