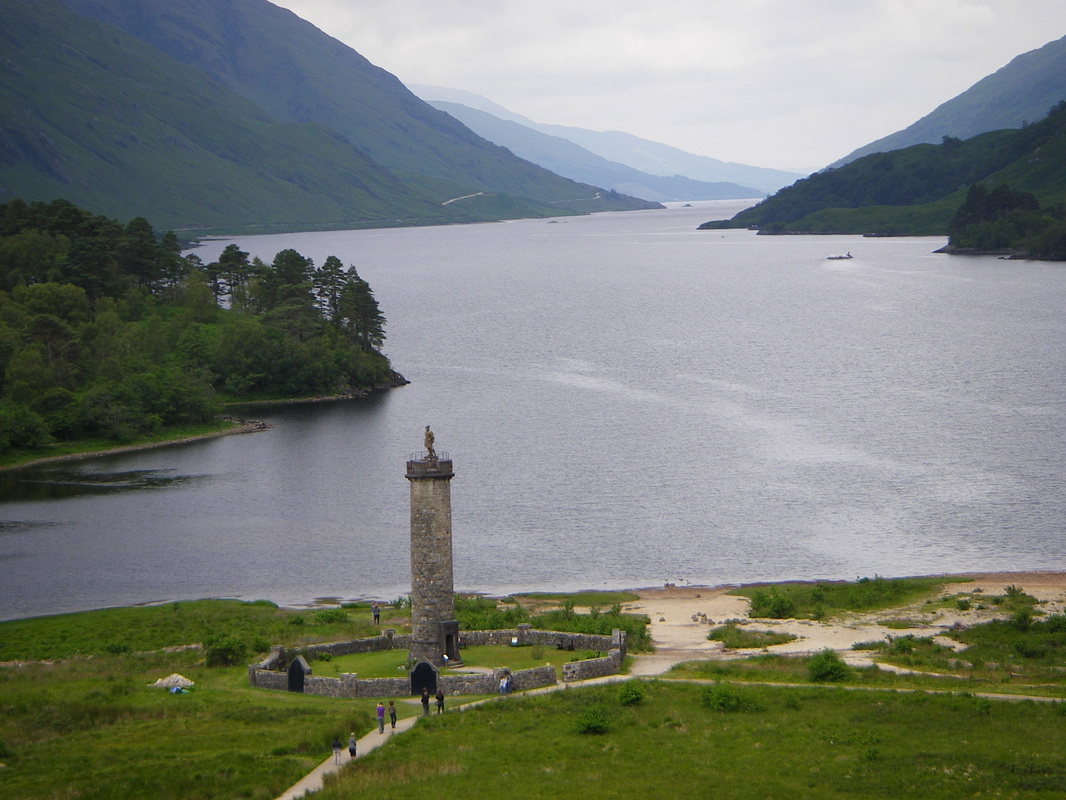 Glenfinnan is a village in the Highlands of Scotland.
1745 the Jacobite Rising began here when Bonnie Prince Charlie raised his standard on the shores of Loch Shiel. Seventy years later the 18-metre-high (60 ft) Glenfinnan Monument - at the head of the loch - was erected to commemorate the historic even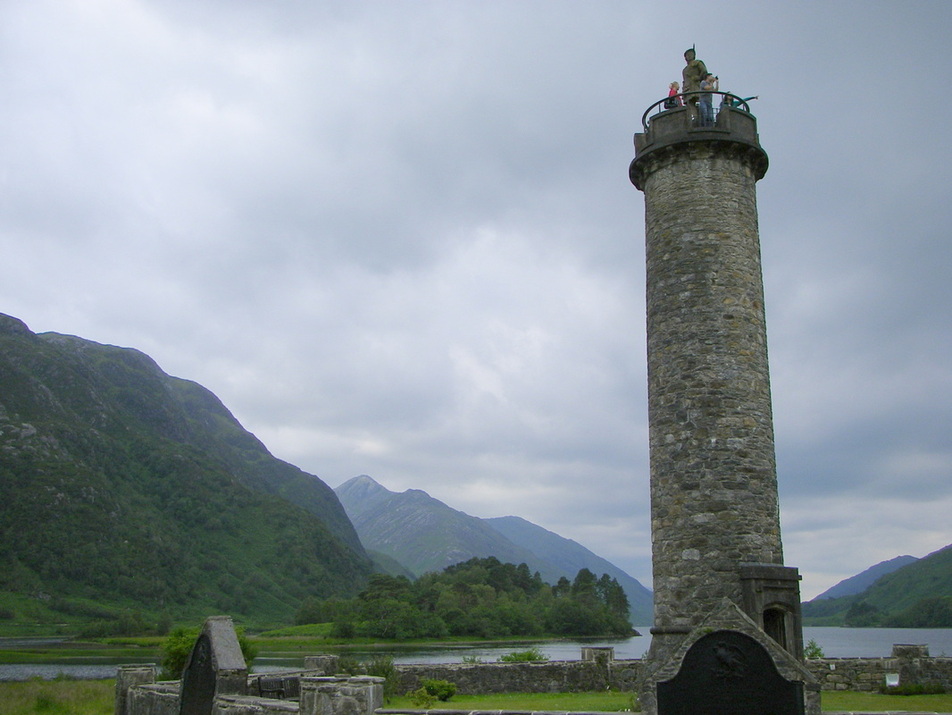 Since 1938, the Glenfinnan Monument has been in the care of the National Trust for Scotland. The Trust have also constructed a visitor centre, which provides tickets, information and exhibitions, and a shop, cafe, and toilets. The tower has also become a monument to Alexander Macdonald, who died before its completion. Hundreds of Jacobite enthusiasts gather at the tower each year on 19 August to remember the Rising of '45.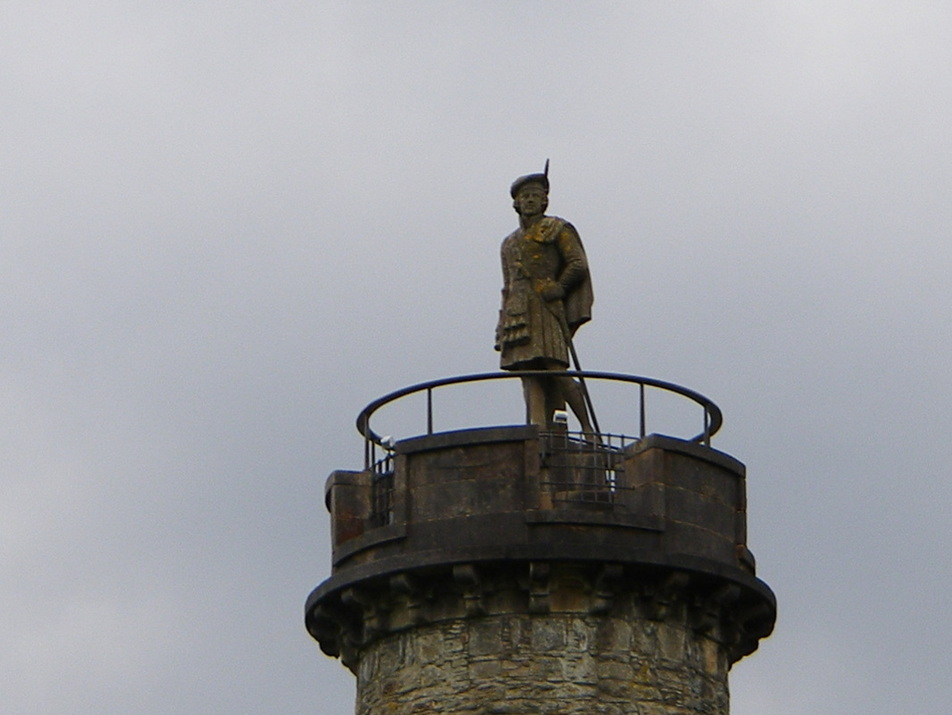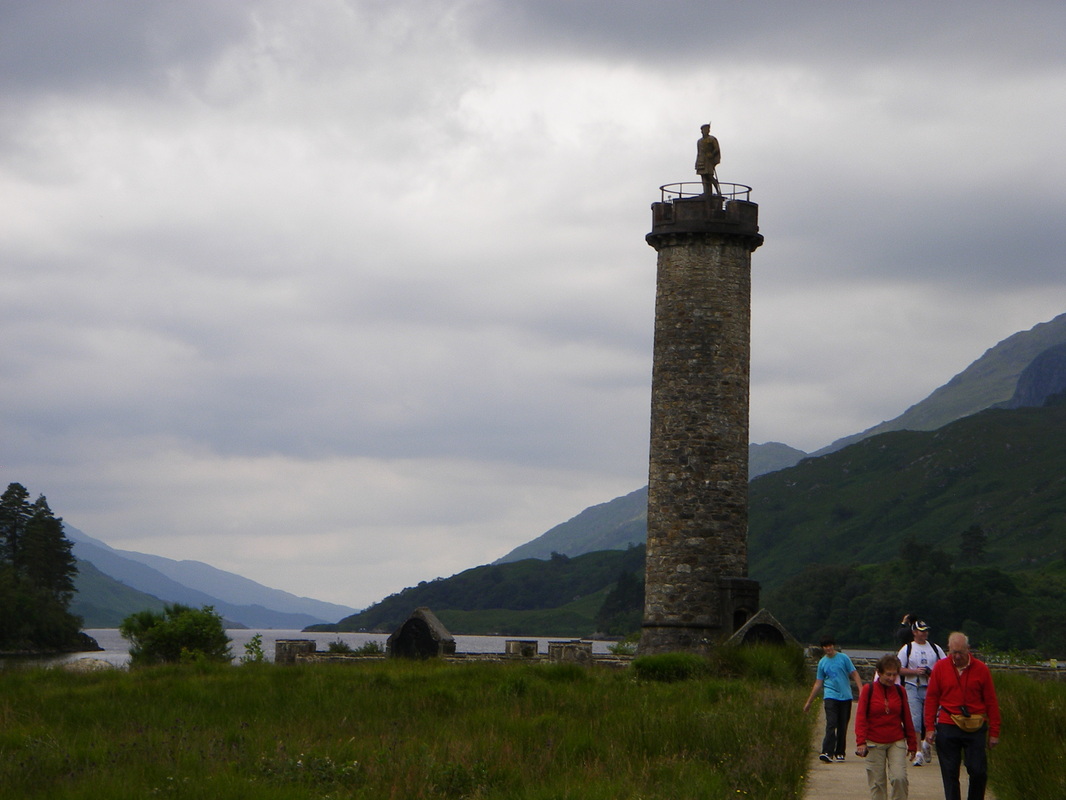 West Highland Line Robert McAlpine had the Glenfinnan Viaduct constructed in 1898.The landscape in which the viaduct is located has made it popular with film producers. 1969 the bridge was used in Ring of Bright Water, starring Bill Travers and Virginia McKenna. During the Harry Potter series. The Hogwarts Express, famed Jacobite Steam Train, is filmed crossing the viaduct.