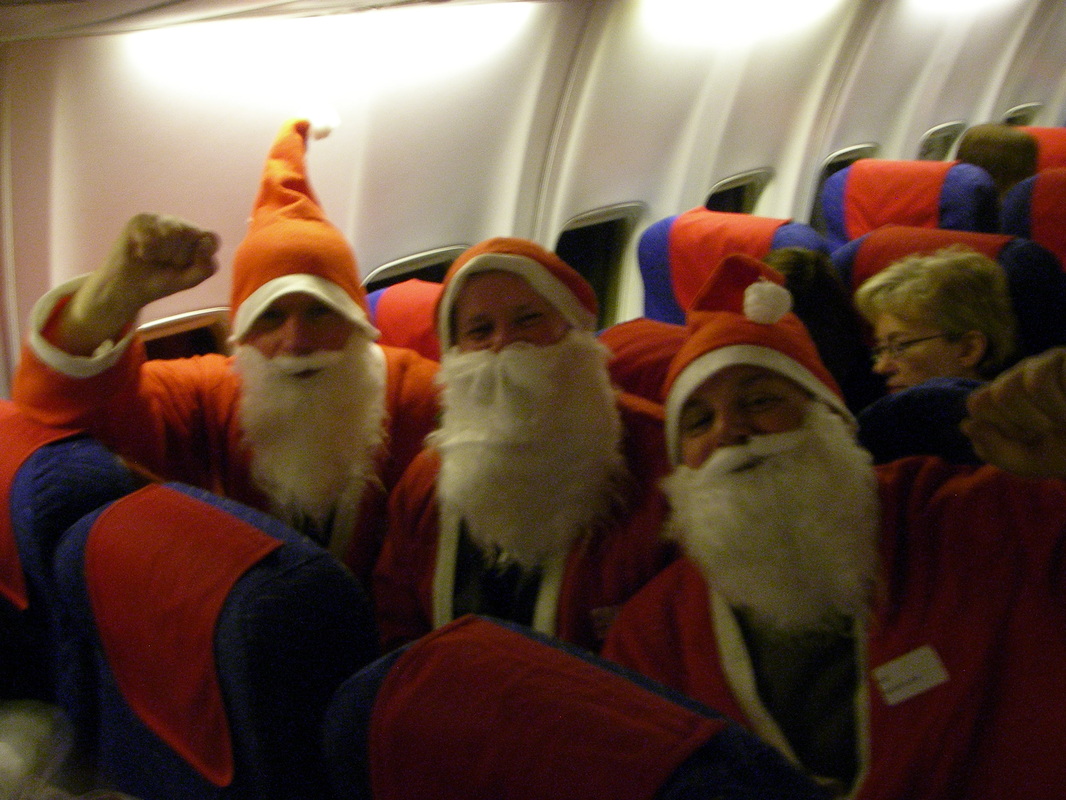 24th Jan 2009
I`ve done a few crazy things in my life.This is up with the best.
Glasgow Famous Gallon club struggled to get a date that suited all the members for our Christmas party.So we decided to move the party to the end of January when everyone was free.I noticed that you could get a return flight to Paris for twenty quid.
Well that went down well. To add a bit of fun I bought 12 Santa outfits of E Bay.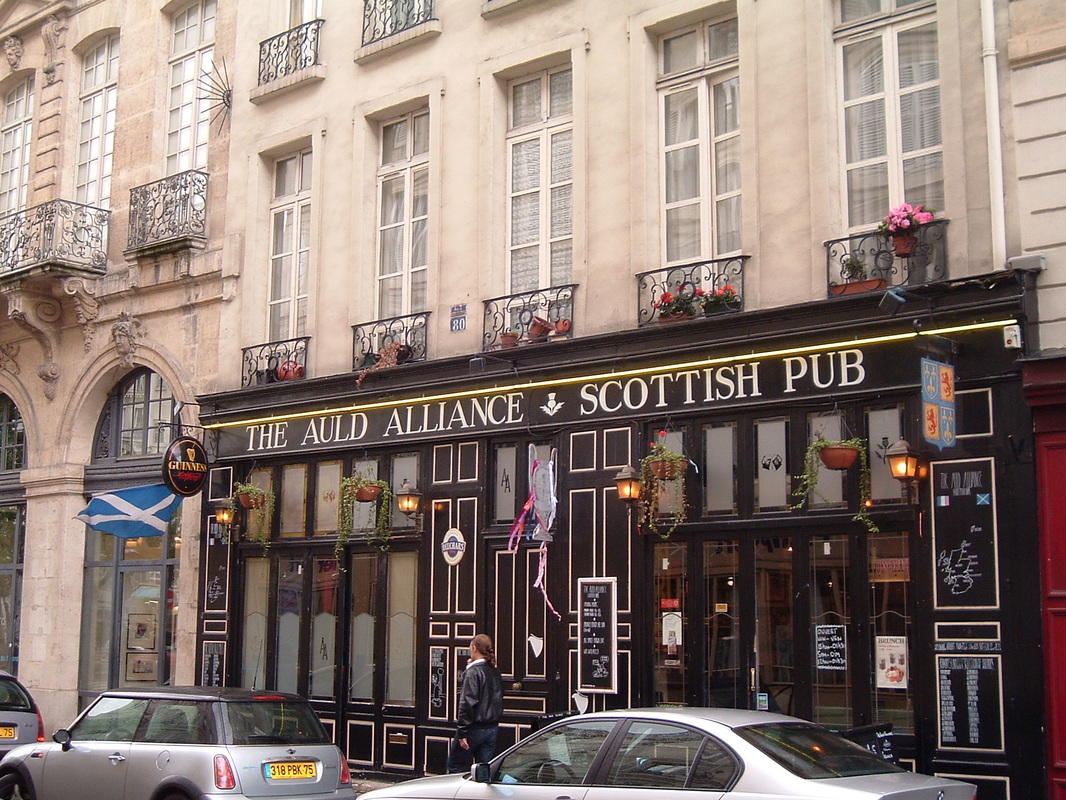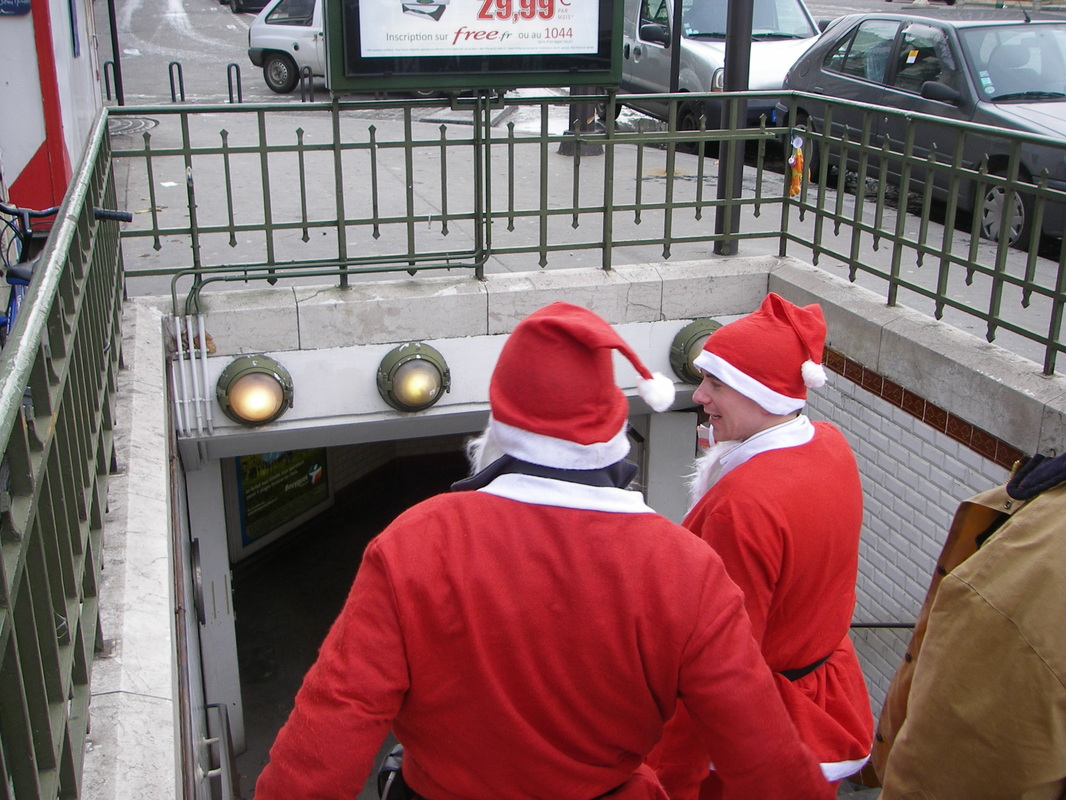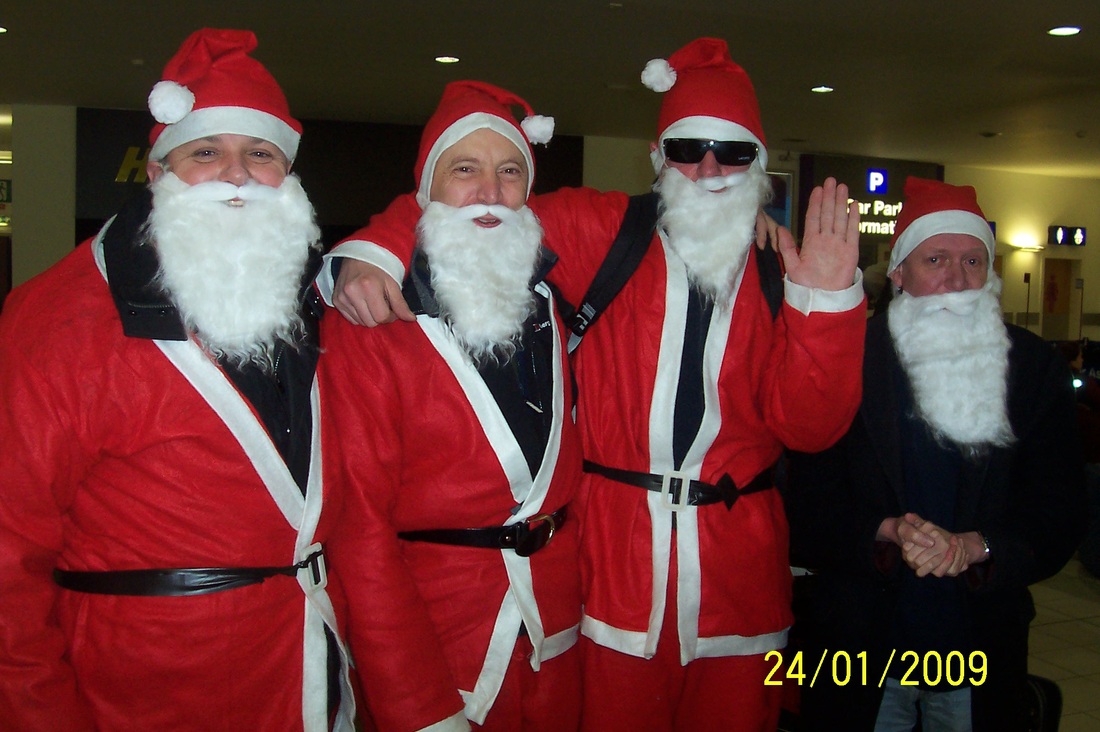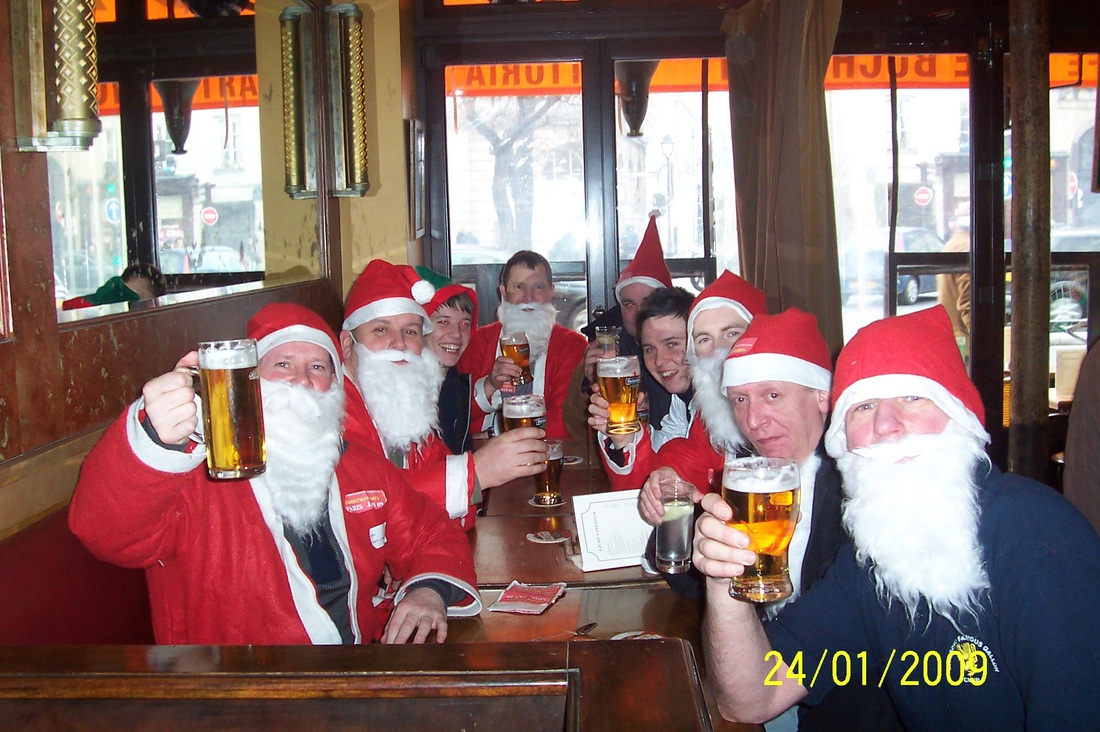 The Auld Alliance was the alliance between the kingdoms of Scotland and FranceIt dates from the treaty signed by John Balliol and Philip IV of France in 1295.