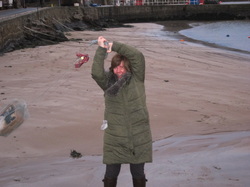 Stonehaven I thank you so much for putting on such a wonderful Hogmanay event.
I hope you enjoy having a browse through
my images and blog of my time in the Scottish seaside resort.
After checking in to our base in Aberdeen.We join up with Fiona,Richard,Sebastian
and Line to travel down to Stonehaven. Fiona is our diver and trip planner for this adventure.
Sebastian and Line are fellow travel Bloggers
First stop is for Fire ball training . As you see below it not an easy task even when not lit . We give it our best go.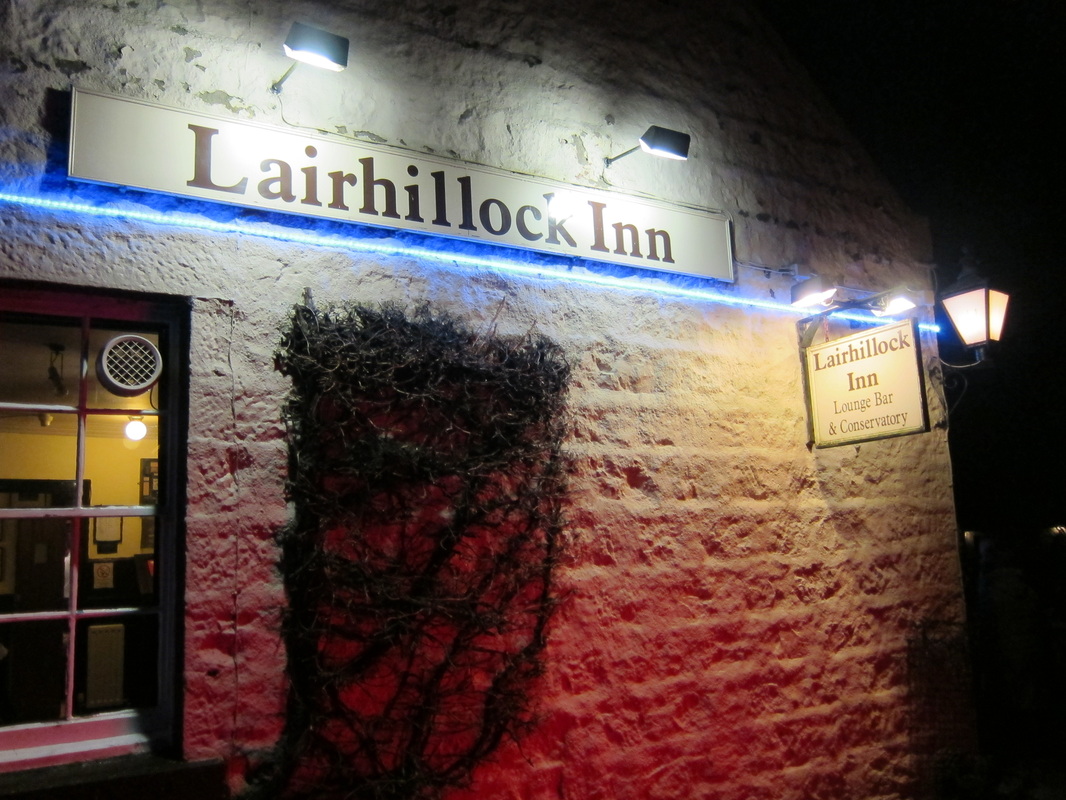 After a lovely dinner in Lairhillock inn we drive back to Stonehaven where we make our way to the Ship inn for some refreshments. The atmosphere is building up . Only a few hours to the big event.
You must be in your viewing point early so you can enjoy the whole show. Stonehaven's long established pipe band plays at events throughout the year, including the folks festival and the fireball ceremony.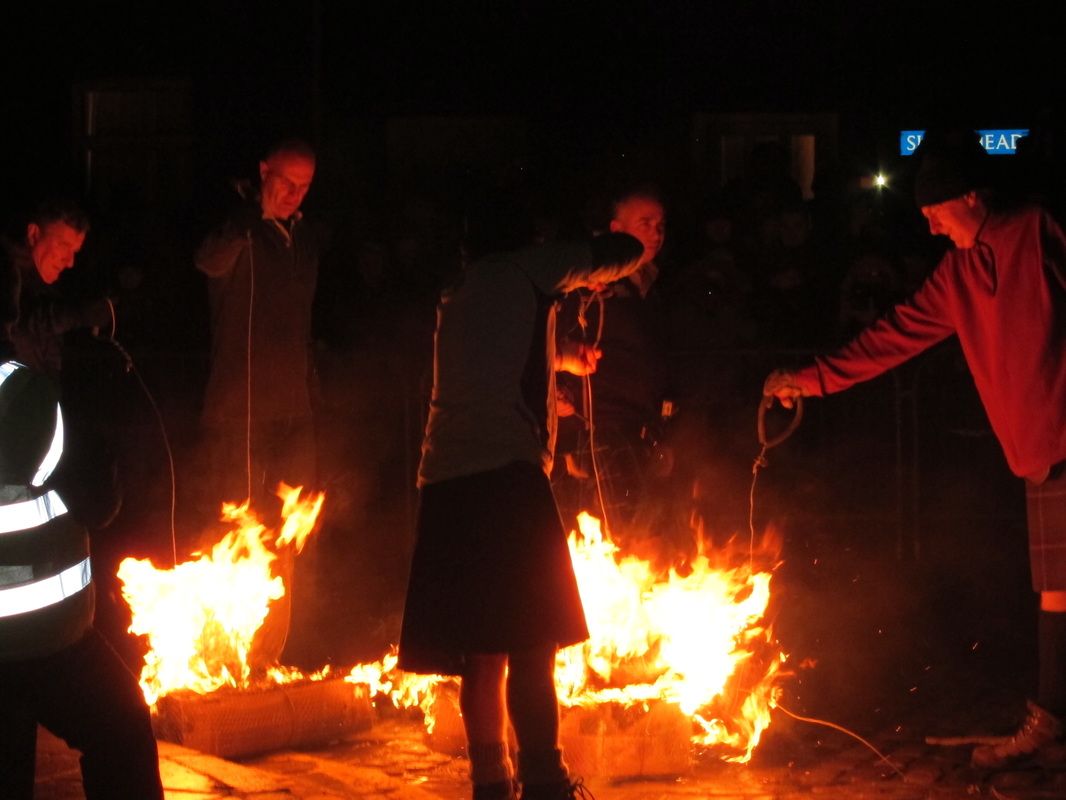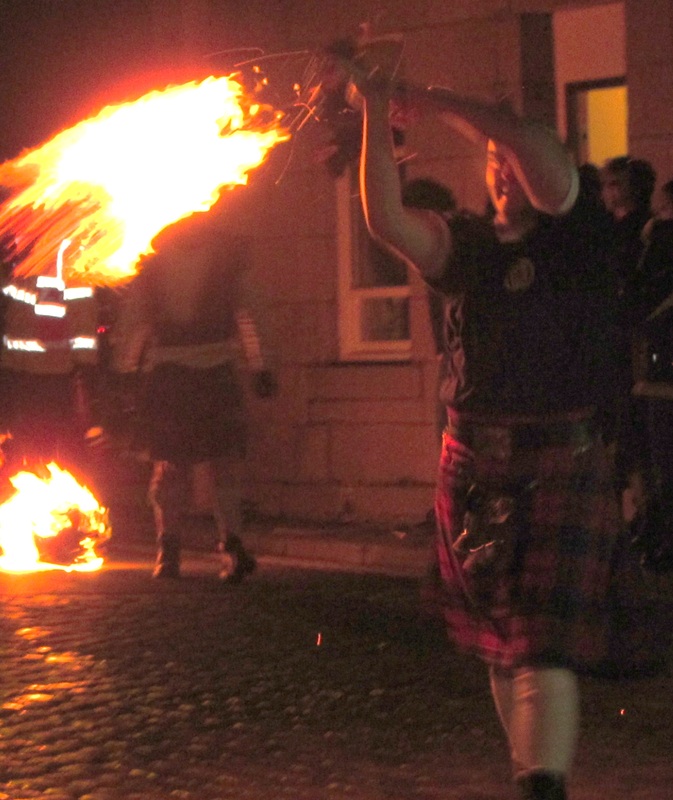 Five,Four,Three,Two,One On the stroke of midnight the Fire Ball show starts.

Happy New Year cheer from the Stonehaven crowd. Let the Fire Festival begin.
Wow we are not dissapointed. What a spectacle . Kilted laddies and lassies swing these Fireballs along the town`s main street. No mean feat.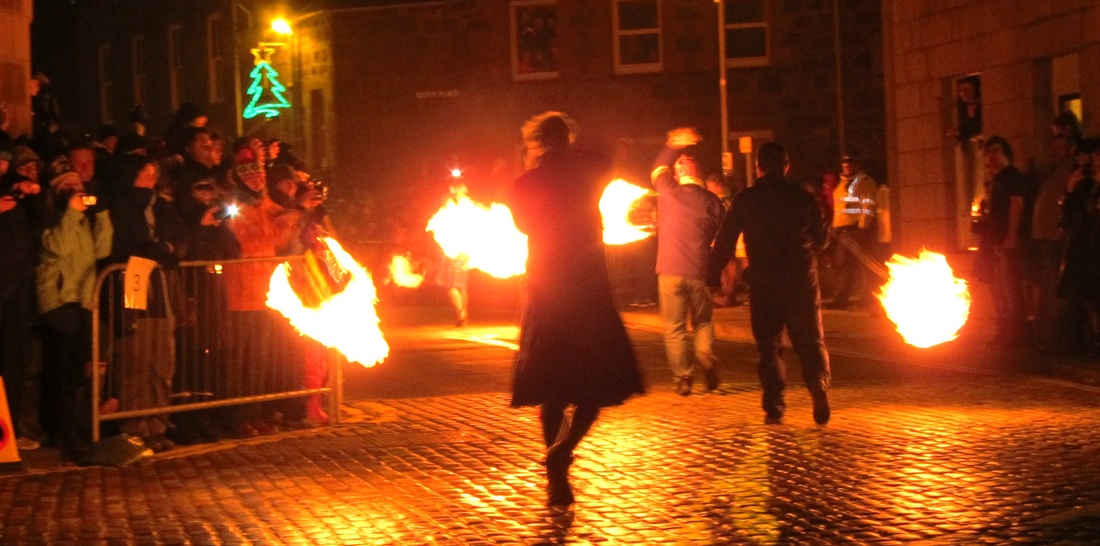 These volunteers walk down the High Street swinging huge balls of fire around and around at the ends of chains. The fireballs, which are made from a mix of things like coal, old jumpers and fir cones, all soaked in paraffin, are ignited just before Midnight.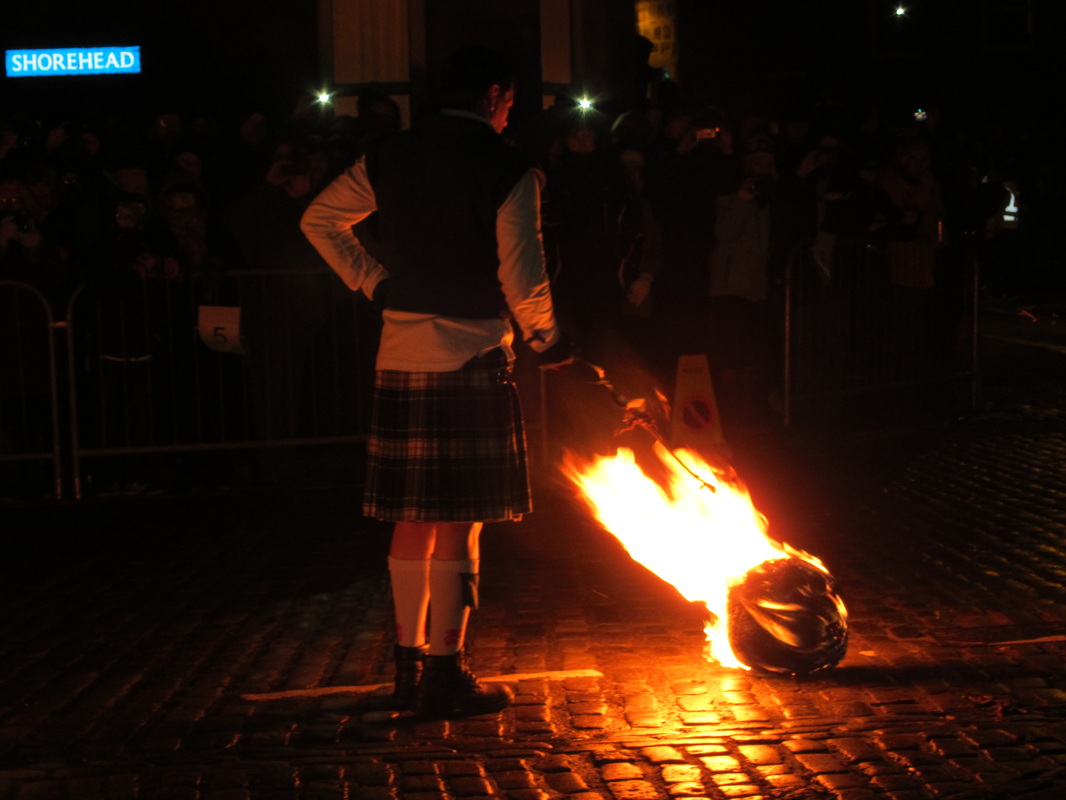 Some interesting facts about Stonehaven
The town's Haven Fish Bar was the likely origin of the Deep-fried Mars Bar.
Stonehaven was the birthplace of Robert William Thomson, inventor of the pneumatic tyre and the fountain pen. Stonehaven was a holiday retreat of the poet, Robert Burns.

Stonehaven is 15 miles (24 km) south of Aberdeen