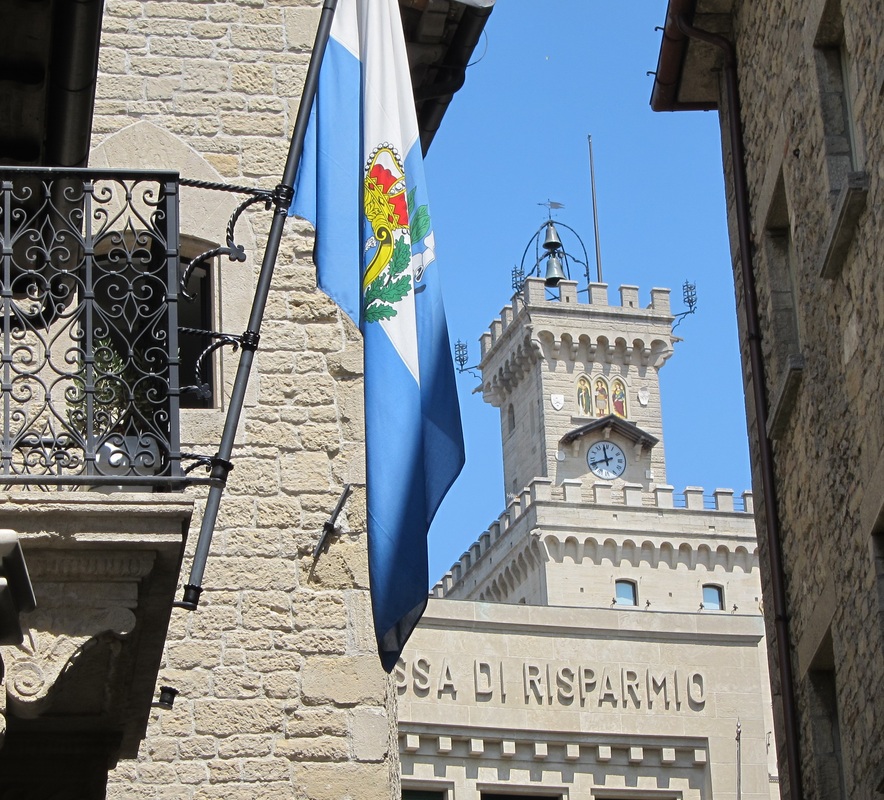 July 2012 San Marino

While based in Rimini I took the local bus to the Republic of Sam Marino. Wonderful wee place with joyful streets that climb up the hill to the main square.

San Marino claims to be the oldest surviving sovereign state and constitutional republic in the world, as the continuation of the monastic community founded on 3 September 301, by stonecutter Marinus of Arba. Legend has it that Marinus left Rab, then the Roman colony of Arba, in 257 when the future emperor, Diocletian, issued a decree calling for the reconstruction of the city walls of Rimini, which had been destroyed by Liburnian pirates.