Bremen
Sad to say I have only had a few hours in this German city. What I liked about the place was everything was compact. You would not need a map to see the down town area. Bremen's history goes back more than 1,200 years. The market square is home to the Town Hall and the famous Roland statue.Two thousand nails made of brass and steel guide visitors from the courtyard of the Church of our Lady via the market square to Böttcherstrasse. These can all be found in the city's charming shops, where time seems to have stood still, or in more than 1,000 cafés, restaurants, bistros and bars.
The statue your see in the image is of the Knight Roland who was a protector of trade.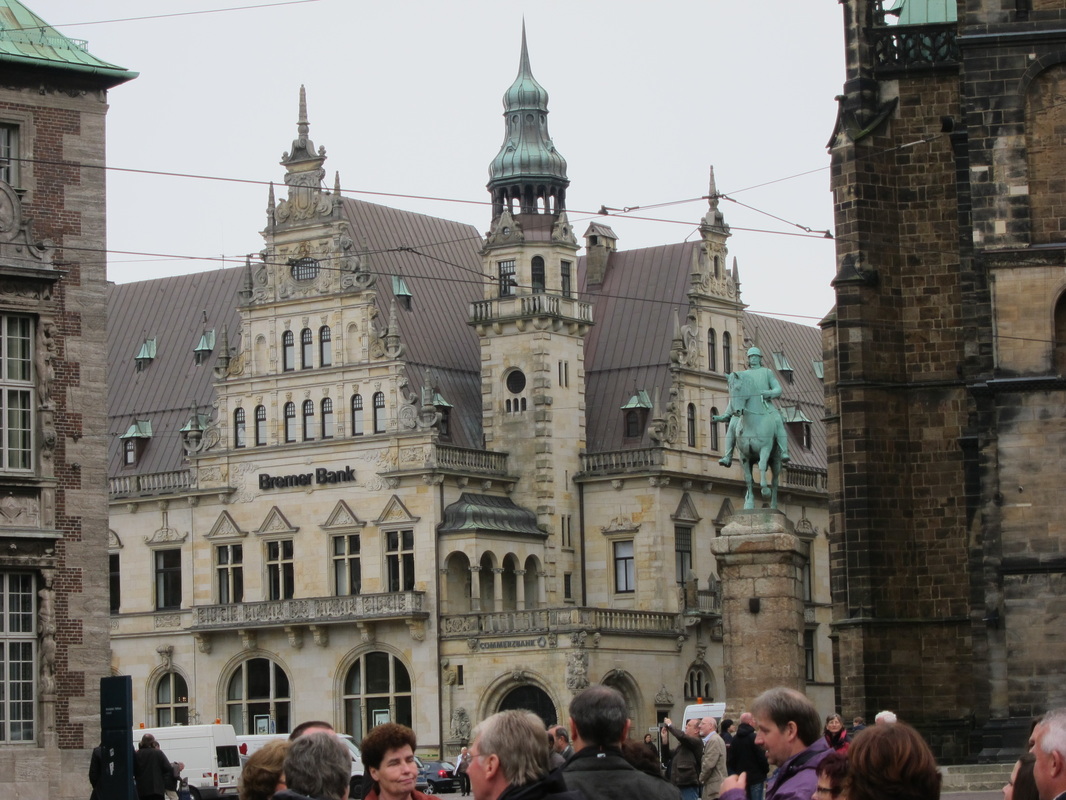 Once a tradesmen's alley, this narrow lane is now a centre for art and culture, and a jewel in the crown of European cultural history. The people here appreciate the finer things in life – internationally renowned coffee, chocolate of the highest quality, rare spices, tasty fish specialities and, of course, world-class beers.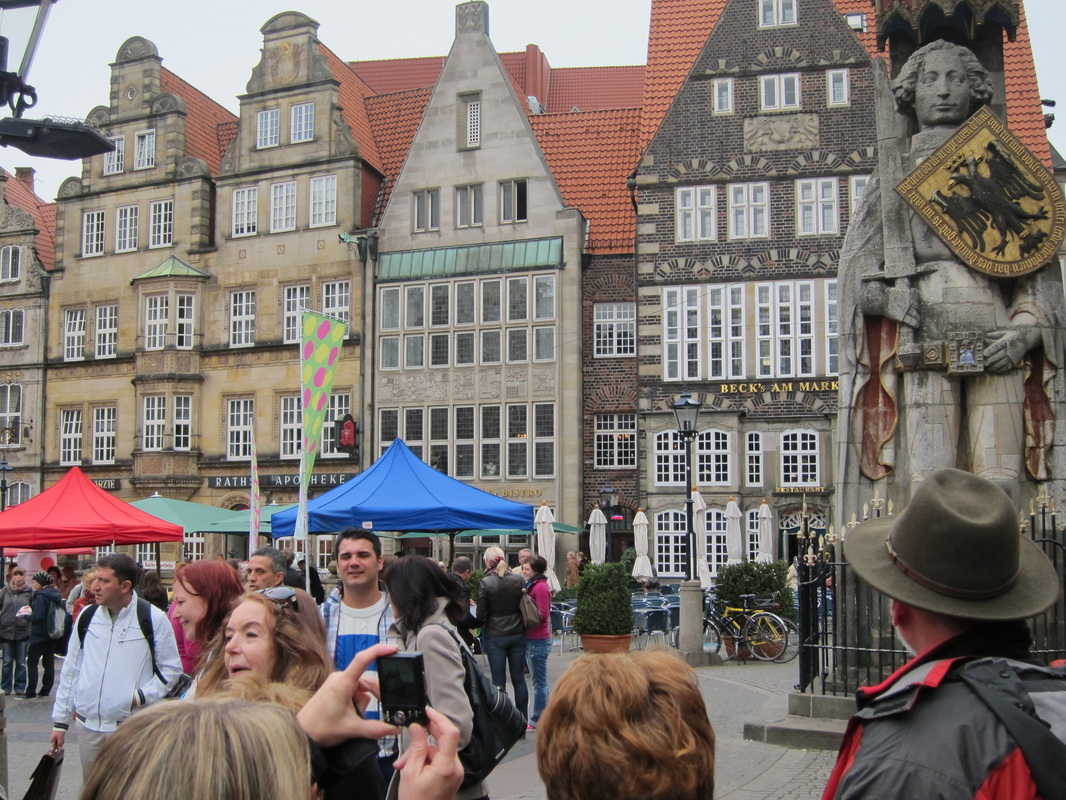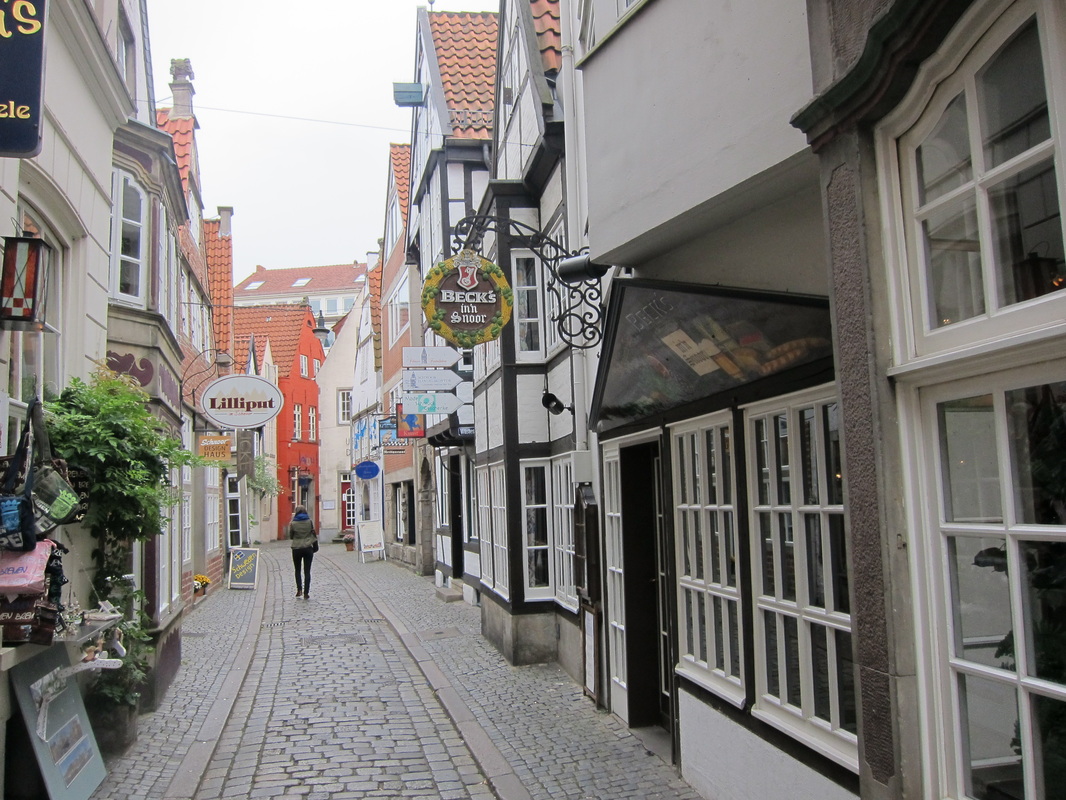 Schnoor is a area of tight lanes. Lots of boutiques, Jewellery shops and a year round Christmas Shop. Get your tourist souvenirs here.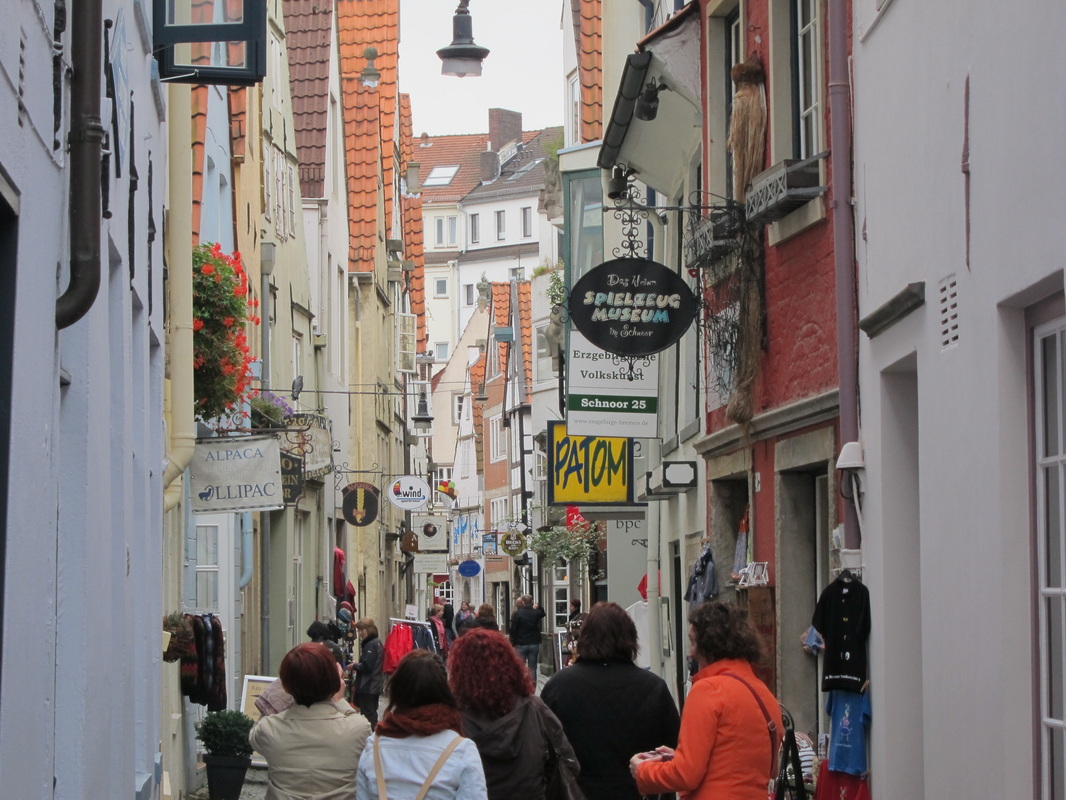 Bremen lies on both sides of the River Weser, about 60 kilometres upstream of its estuary on the North Sea and its transition to the Outer Weser by Bremerhaven.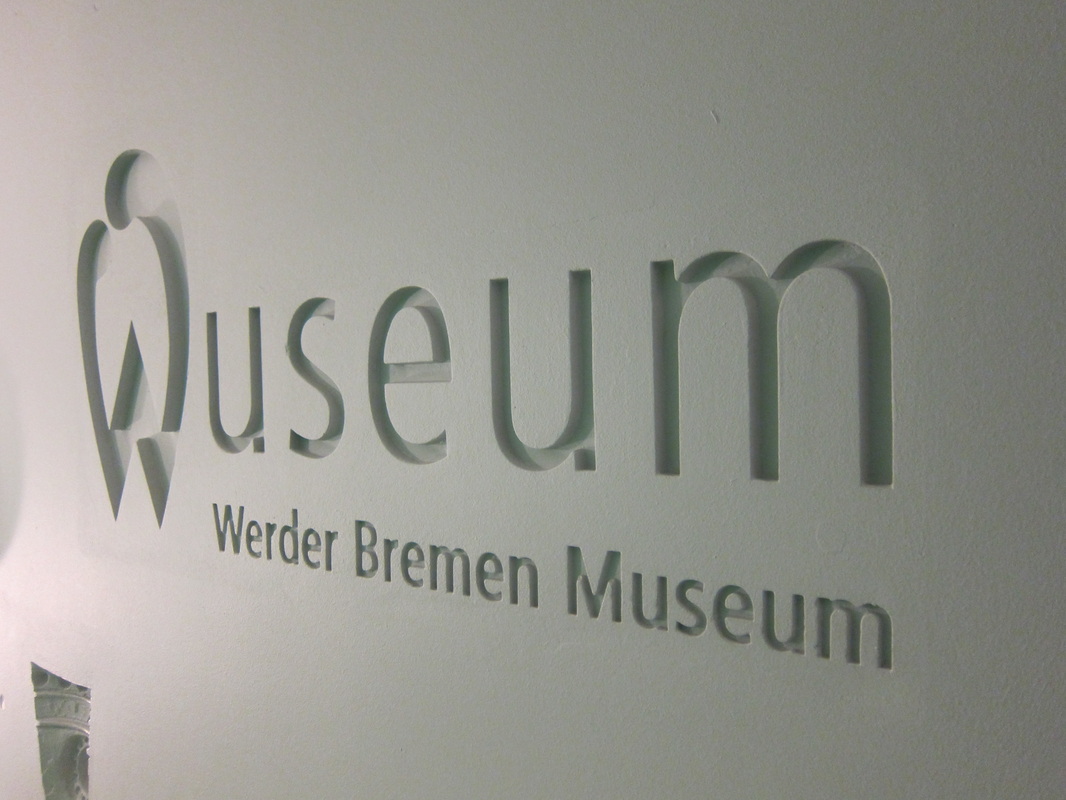 Werder Bremen play in the Bundesliga (German premier league). We visited their stadium ---the Weser Stadium.