Grindelwald
July 2013
Another wonderful place we visited during our European roadtrip. Stunning Switzerland.
Honest -one of the most beautiful places on Earth.
Try not to eat or drink much here. Your credit card bill will empty your account.Click on the film to get an idea of the scenery.
The Pfingstegg Cable car is high above Grindelwald affords magnificent views over the whole valley.Pfingstegg is not one of the most visited sightseeing places in Grindelwald.As a keen photographer this is heaven.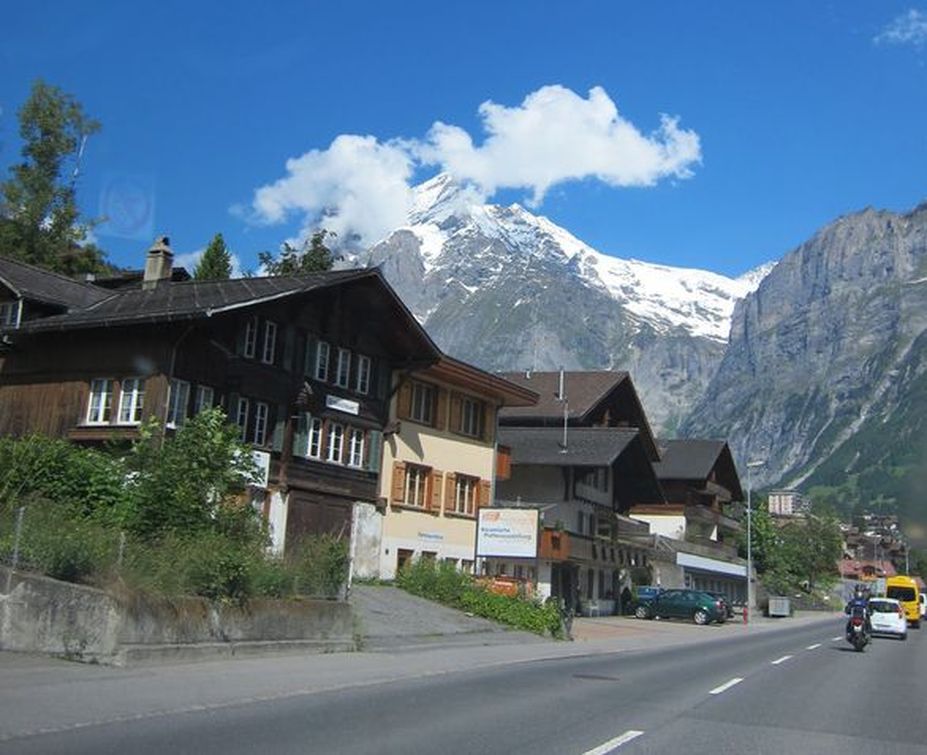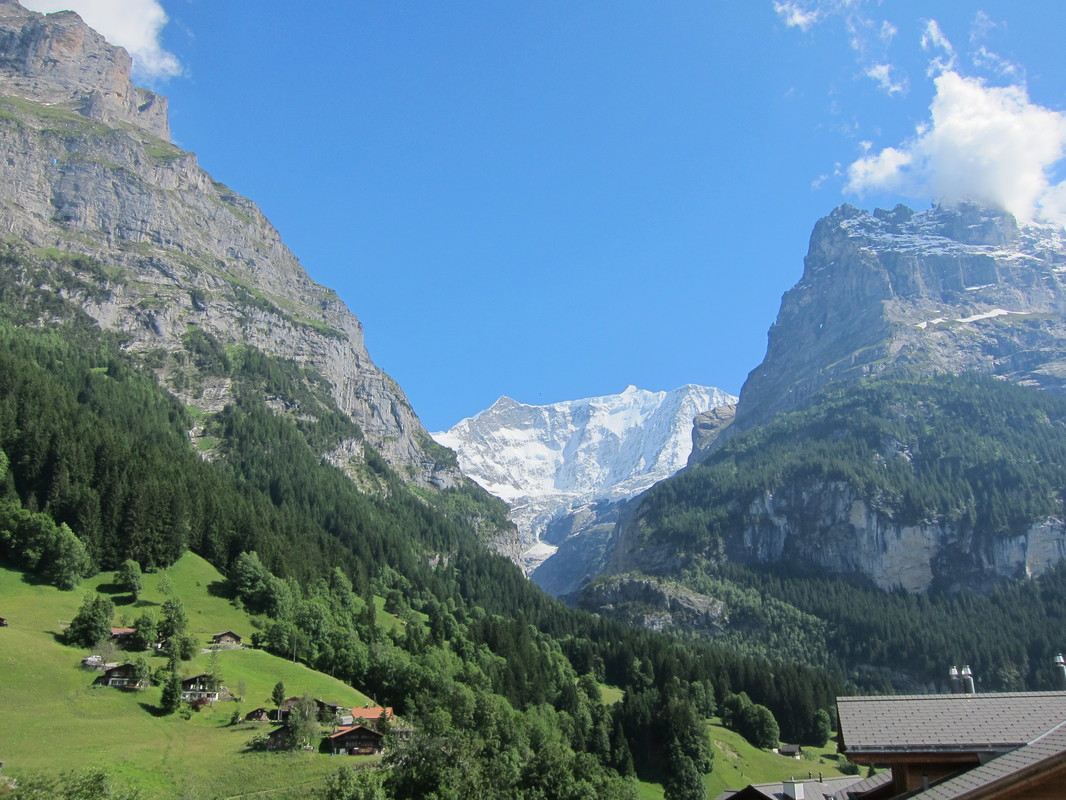 Grindelwald is a village and municipality in the Interlaken-Oberhasli administrative district in the canton of Bern in Switzerland.
. The James Bond film On Her Majesty's Secret Service includes a chase through a skating rink and Christmas festival in Grindelwald.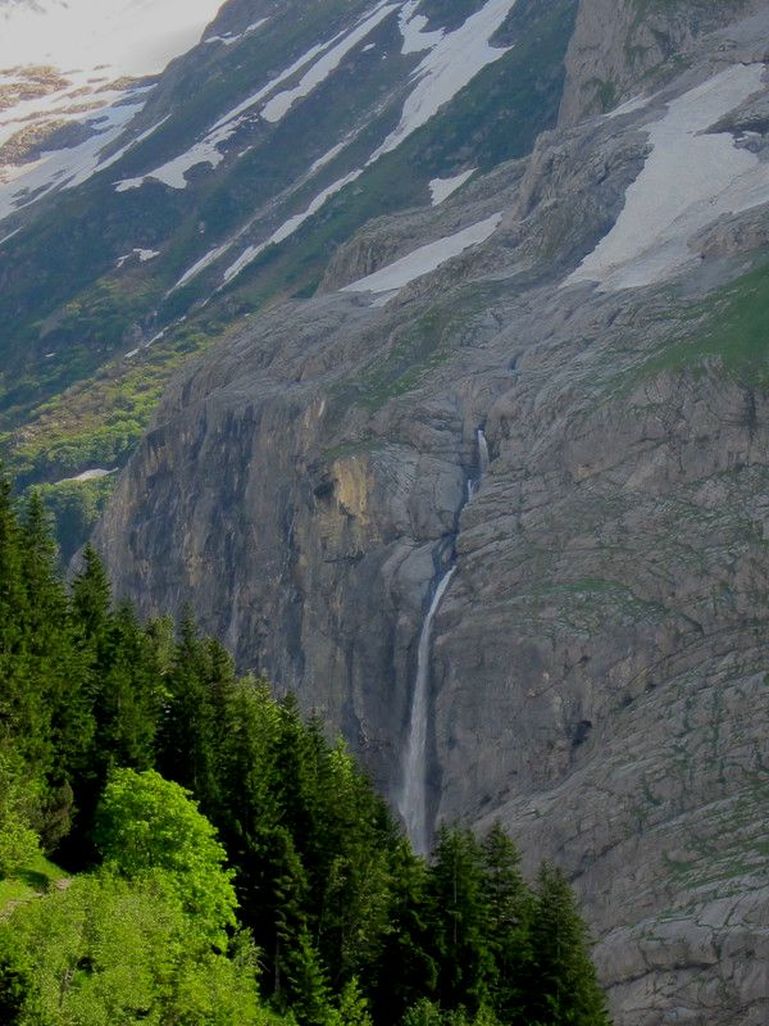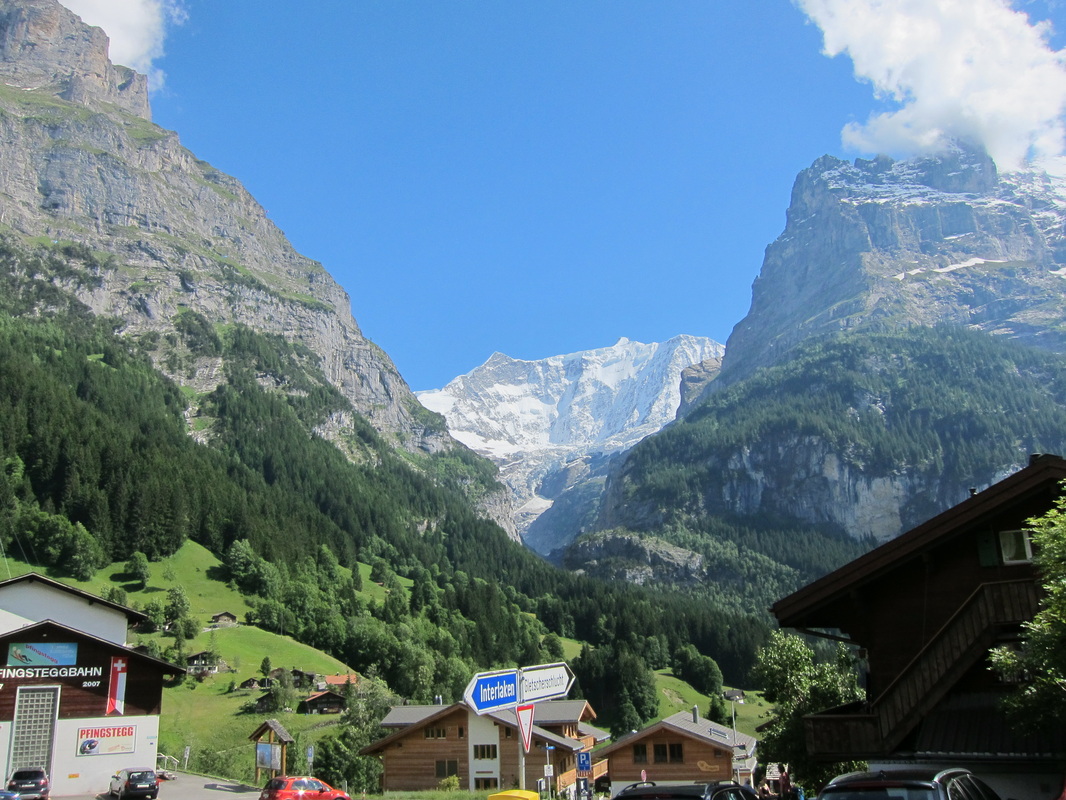 Grindelwald's mountains were used as the basis for the view of Alderaan in Star Wars Episode III: Revenge of the Sith.
The Clint Eastwood film "The Eiger Sanction" was shot in Grindelwald and Kleine Scheidegg.
Some of the action scenes in The Golden Compass were also shot in Grindelwald.

​
<<<<<<<<<<<European Roadtrip
"Cable car ride up to Pfingstegg, overlooking Grindelwald.