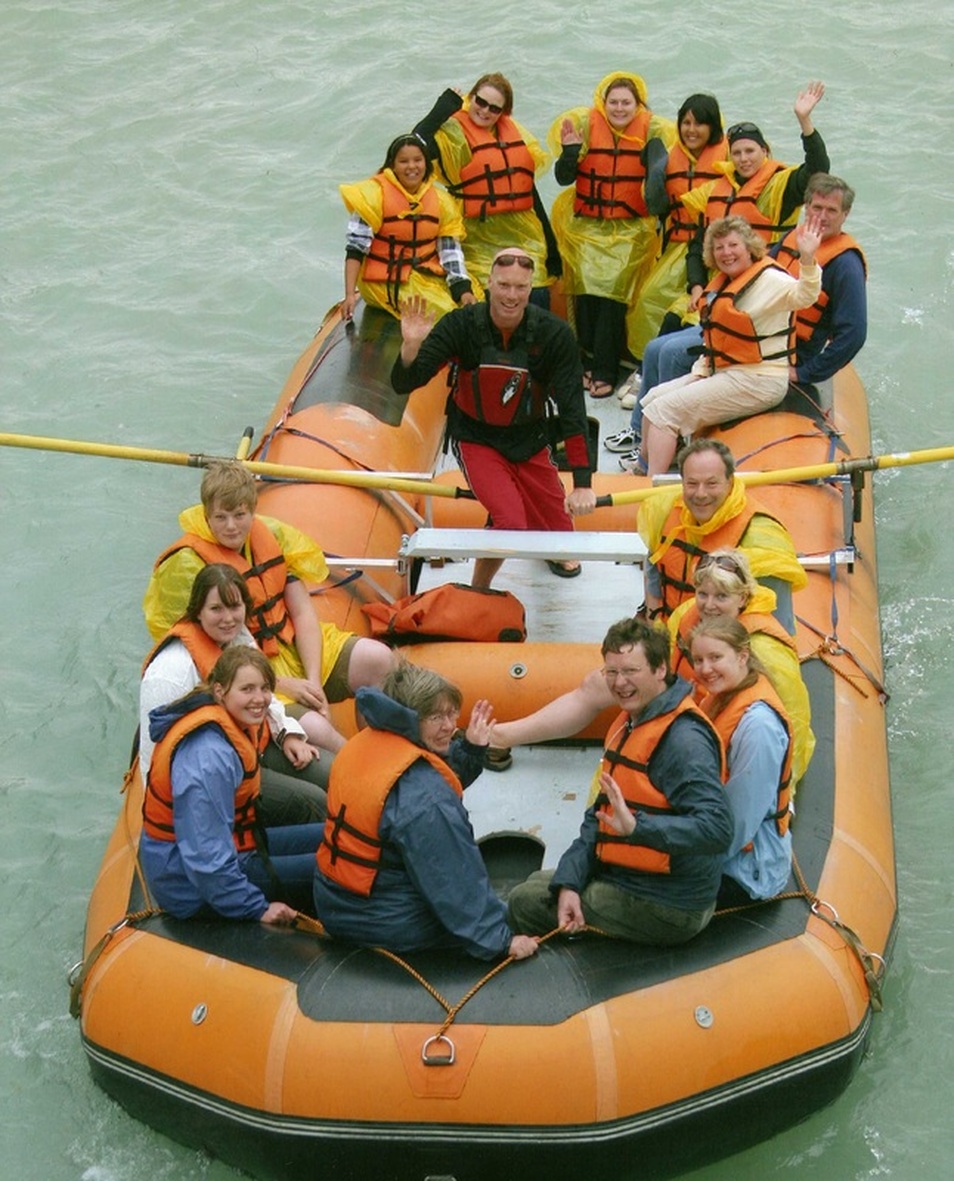 I went rafting with Jasper Raft tours .Scott took our party. He is very experienced and knew
the river very well. We had great fun and all went home with wet backsides .The scenery was superb .
The Athabasca River originates from the Columbia Glacier of the Columbia Ice field in Jasper National Park in Alberta.
The impressive and scenic Athabasca Falls is located upstream about 30 km (19 mi) from Jasper.