June 2011
Took the bus from Princess street to Queensferry . Takes about 35 mins cost £3 return

The wee toon with a great view . On the south bank of the firth of Forth .Queensferry (often referred to as South Queensferry to distinguish it from North Queensferry), originally a Royal Burgh in West Lothian, is now part of the City of Edinburgh, Scotland. It is located some ten miles to the north west of the city centre, on the shore of the Firth of Forth between the Forth Bridge and the Forth Road Bridge, approximately 8 miles (13 km) from Edinburgh Airport. The town's population is around 12,000 people.
The Forth bridges
The bridge is, even today, regarded as an engineering marvel. It is 2.5 kilometres (1.6 mi) in length, and the double track is elevated 46 metres (151 ft) above high tide. It consists of two main spans of 521.3 metres (1,710 ft), two side spans of 207.3 metres (680 ft), and 15 approach spans of 51.2 metres (168 ft). Each main span comprises two 207.3 metres (680 ft) cantilever arms supporting a central 106.7 metres (350 ft) span truss. The three great four-tower cantilever structures are 100.6 metres (330 ft) tall, each 21 metres (70 ft) diameter foot resting on a separate foundation. The southern group of foundations had to be constructed as caissons under compressed air, to a depth of 27 metres (90 ft). At its peak, approximately 4,600 workers were employed in its construction. Initially, it was recorded that 57 lives were lost; however, after extensive research by local historians, the figure was increased to 98. Eight men were saved by boats positioned in the river under the working areas.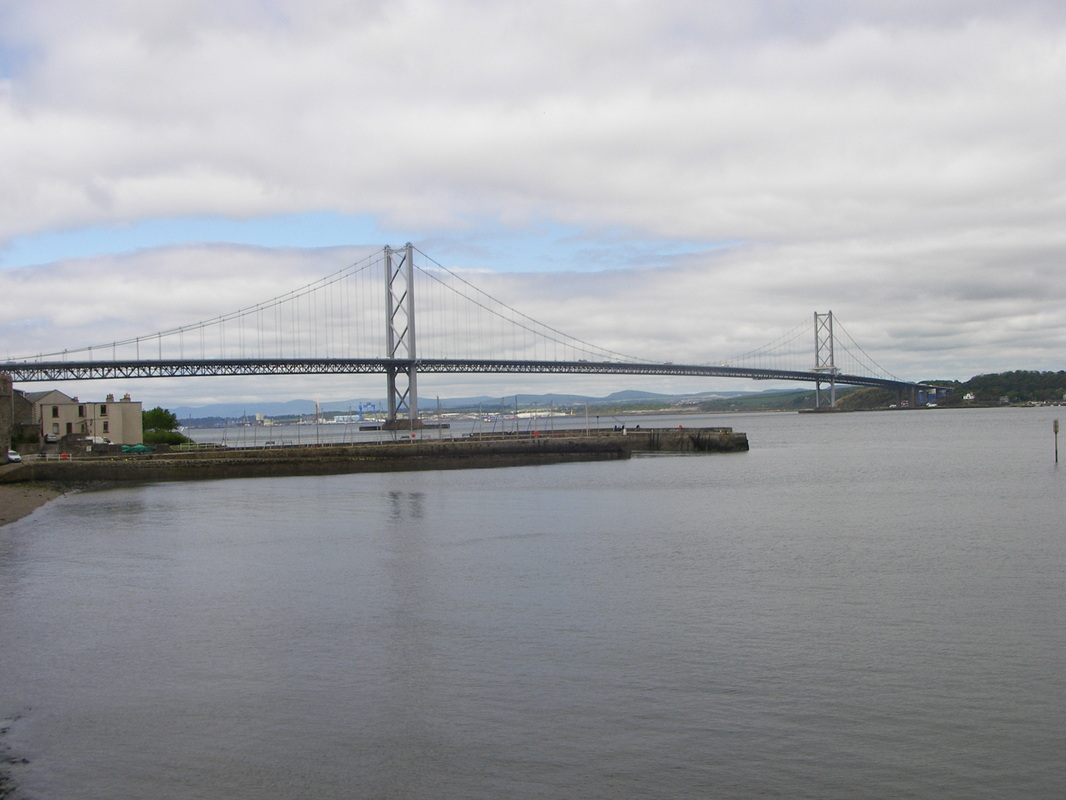 There are a large selection of pubs, bars and restaurants within Queensferry. The Such as the Ferry Tap, Anchor Inn, Stagshead Hotel (The Stag), Orocco Pier (formerly Queensferry Arms), Boathouse and The Two Bridges.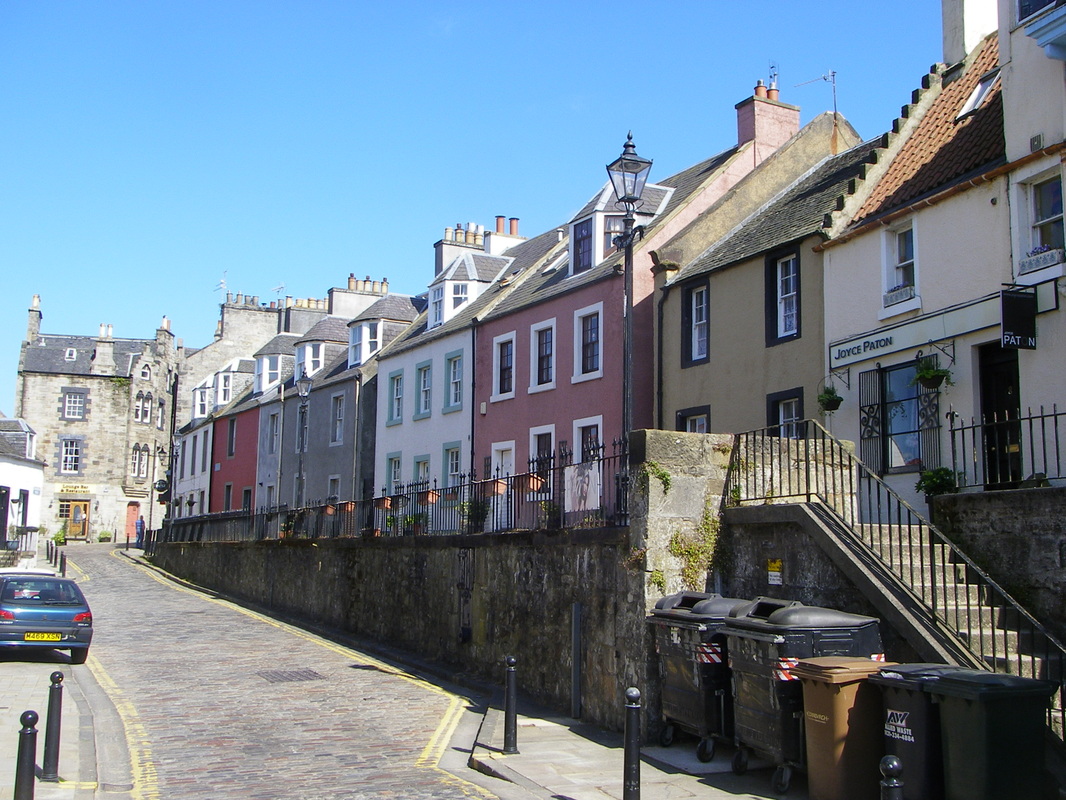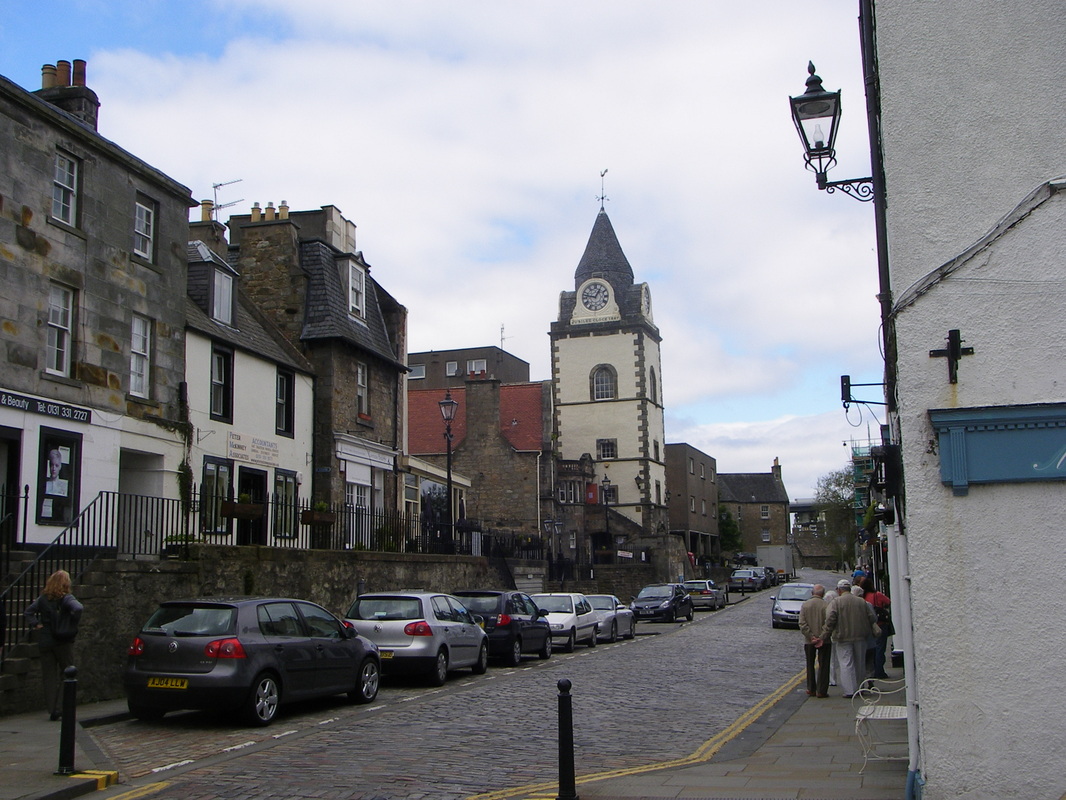 Above images of North Queensferry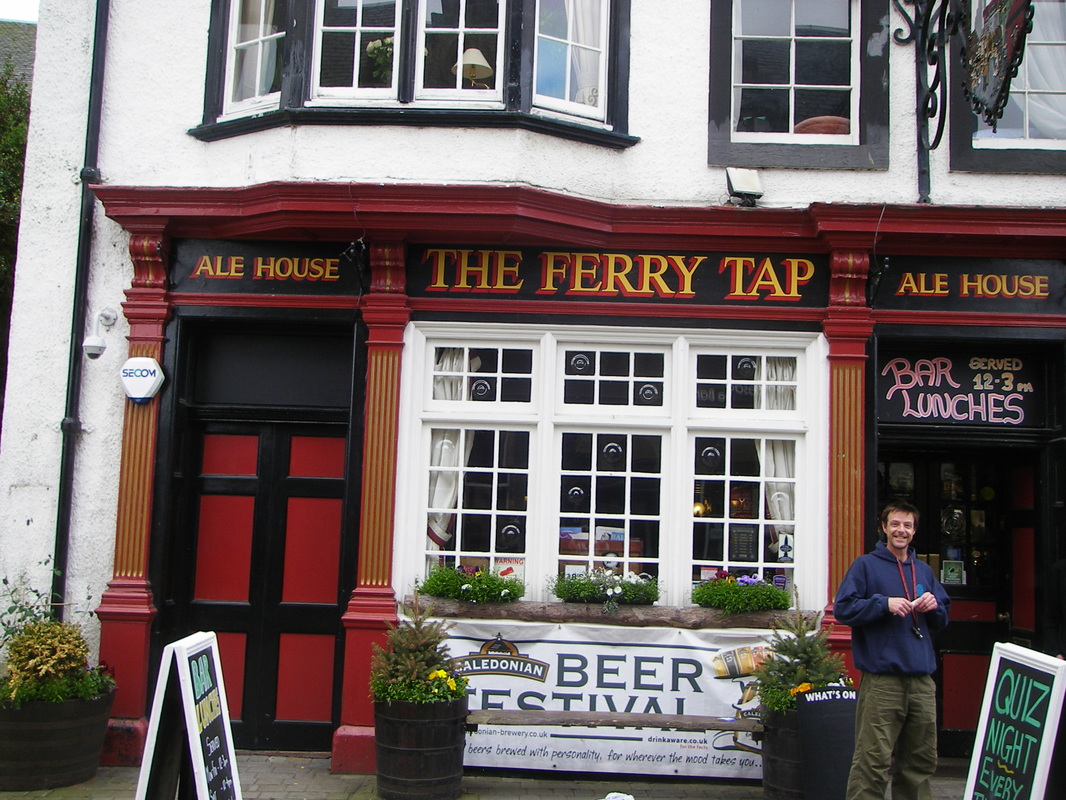 March 2014
Visit to the Falkirk Wheel then of to South Quennsferry for lunch in the Hawes inn.