Scottish Travel Blogger
Dougie Baird would like to show you his travels around Scotland and the rest of the world.
From the pyramids of Egypt to the Vodka bars of Moscow. I have been capturing it all on camera.
<<<<<Your Planning starts here -Click on the country of your choice. ​​ Below pic index -- click place of your choice
Every photograph/video taken on this website has been taken by myself unless stated. A lot are taken with a point-and-shoot camera, also called a compact camera.
Now using a Nikon D3300--Easy to use-- Easy to carry. Pictures are not bad too.
Scotland through my lens
Most weekends I am out and about my homeland .Capturing it on film.Hopefully showing it at its best.
​Not hard taking photographs of Scotland. So beautiful.
Once a month I go to Loch Lomond.One of the most beautiful places on Earth.
​This website supports Scottish Tourism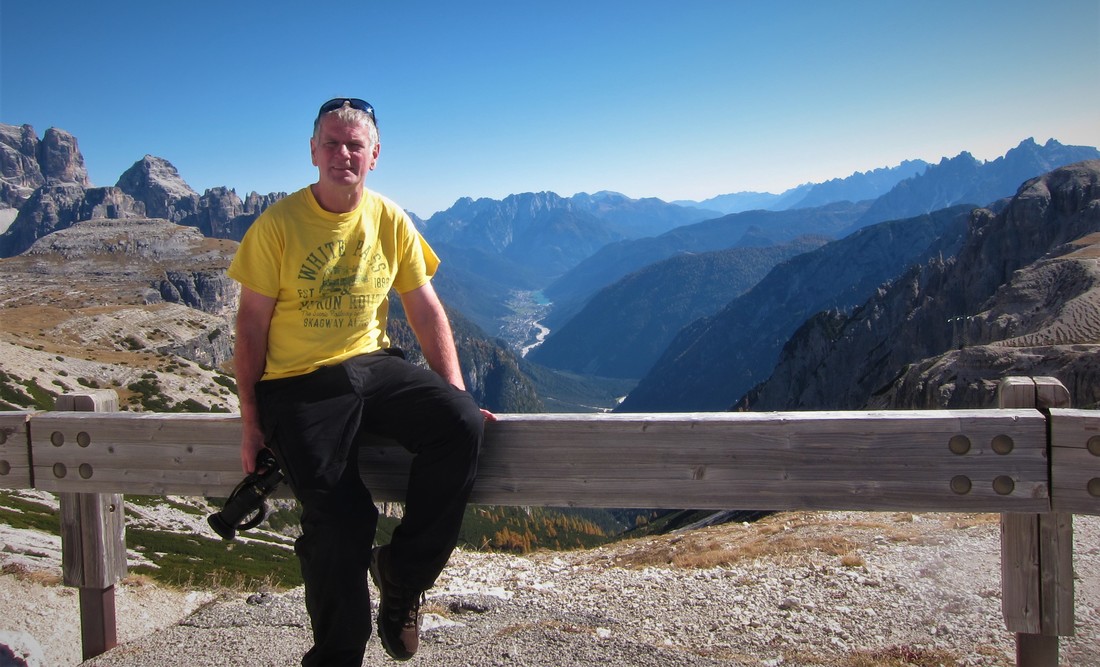 New section Oct 2017 --The Dolomites
Scotland ---Arrive as a tourist leave as a friend
​
My memories can be your adventures .You too can go on journeys you will never forget.Get on board
Join the travel addicts and make images you can show your grand kids in years to come.
​
The difference between this travel photography website and others is I don`t go to remote and extreme locations.I go to places you can go to. ​
I`m going on a journey hope you can join me.
Updating every day-- Adding images every day.

Coming soon---Shark diving March 2018
Click on the pic above to see December bustrip